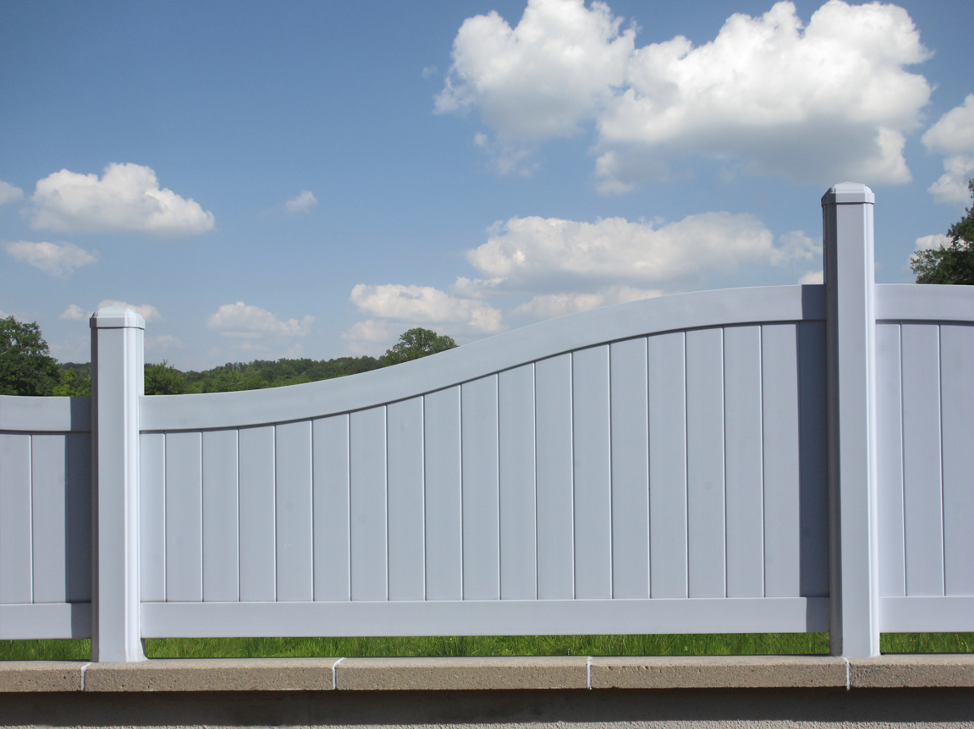 20 Apr

Wood Fence VS Vinyl Fence: Which is Right for Your Lake Forest Home?

Are you looking to install a fence around your Lake Forest property? If you're like many homeowners, you probably don't want to spend a ton of money. As such, you may have already narrowed your options down to two of the most affordable fencing materials: wood and vinyl.

The only problem is that, aside from the fact that they're affordable, you may not know much about either. Fortunately, however, you've come to the right place. We know everything there is to know about both wood and vinyl fencing.

Below, we're going to compare the two materials, highlighting the pros and cons of each so that you can make the best decision possible.
Which is More Durable?
In terms of durability, vinyl and wood are similar. That said, in most cases, vinyl tends to last a little longer than wood. Whereas a wood fence can thrive for around 20 years, a vinyl fence can last for between 25 and 30 years.
The reason for vinyl's increased longevity? Its resistance to water and sunlight. Because it doesn't warp as a result of rain or UV ray exposure, it is able to serve its purpose for a longer period than wood can.
Which Requires More Maintenance?
When it comes to maintenance, it's not even close: wood requires much more maintenance than vinyl. Whereas vinyl can be maintained with an occasional cleaning, wood requires regular cleaning, regular sealing, regular painting, and regular repair.
Installing a wood fence not only forces you to spend more time on maintenance, but more money as well. As such, an initially affordable material can become reasonably expensive over time.
Which is Aesthetically Superior?
Though the aesthetics of fencing materials are subjective, most would agree that wood has a superior aesthetic to vinyl. Whereas wood is characterized by a natural and rustic beauty, vinyl has more of a "mass-manufactured" feel. Not to mention, while vinyl can't be painted and is only available in limited colors, wood can be painted any color on the color wheel.
This isn't to say that there's anything wrong with the aesthetic of vinyl fencing. Many people still find it reasonably attractive. It's just that, when you ask around, the aesthetic of wood tends to come out on top.
Which is Actually More Affordable?
As was noted above, vinyl and wood fencing are very similarly priced. Whereas wood tends to run between $17 and $45 per linear foot, vinyl tends to run between $19 to $35 per linear foot. As such, depending on the amount of money you're looking to spend, you can generally find wood or vinyl material that matches your budget.
It's important to note, though, that the maintenance of wood fences is generally much costlier than the maintenance of vinyl fences. For this reason, if you're considering the long-term costs, vinyl is probably the more affordable option.
Which Offers Greater Functionality?
In terms of functionality, vinyl and wood are equals. Opaque in appearance and average in strength, they are essentially identical in terms of privacy and security capabilities.
Wood and vinyl fences can be used to keep trespassers out, keep pets and children in, and prevent passing eyes from seeing into yards.
Ready to Install a Fence in Lake Forest?
Have you made your choice? Are you ready to install a fence in Lake Forest? If so, we here at Action Fence are the people to see.
We've installed countless fences throughout the Lake Forest area, helping residents to improve the aesthetic, security, and privacy capabilities of their homes. Whether you're looking to install wood or vinyl fence, we have you covered.
Contact us today to learn more!