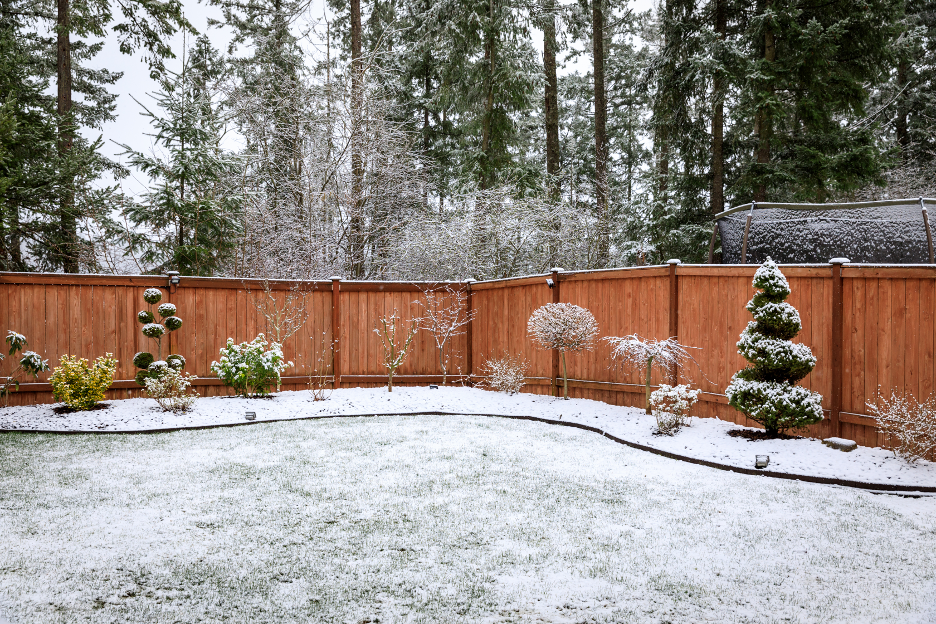 10 Dec

Which Fencing Material Is Right for Your Yard? Insights from a Residential Fencing Company in Deerfield, Illinois

With all the fencing materials available on the market, it can be difficult for homeowners to decide which option is right for their yard. Have you currently found yourself in this situation? If so, this article is for you.

To help you decide on the right option, this residential fencing company in Deerfield, Illinois is going to review some of the most popular materials you may want to consider below.
Wood Fencing
Wood fencing is arguably the most attractive fencing material. It possesses a charming and natural aesthetic that other fencing materials lack. Plus, it can be painted and stained to possess a variety of different styles and colors.
It typically lasts around 35 years. Note, however, that for it to make it that far, it must receive maintenance on a regular basis. This includes cleaning, sealing, and painting/staining.
A residential fencing company in Deerfield, Illinois can build wood fences in several different configurations. You could have a picket fence, a lattice fence, a post and rail fence, and more. Whether you want privacy, security, or just an interesting aesthetic, wood can provide what you're looking for.
Vinyl Fencing
Most residential fencing companies in Deerfield, Illinois offer vinyl fencing for roughly the same price as wood — at least in terms of the purchase price. In terms of maintenance, however, it's much more affordable, as it generally only needs to be cleaned from time to time.
In terms of durability, it lasts around 30 years. It's tough, resisting both physical trauma and weathering. Offering both privacy and security, it's great for residential purposes.
When it comes to aesthetics, it's above average. While it possesses a charming aesthetic and is available in a variety of colors, it doesn't quite have the authentic feel that a wood fence carries. This is due, in large part, to the fact that it's mass manufactured.
Metal Fencing
There are three main types of metal fencing: chain link, wrought iron, and steel. Of the three, chain link is easily the most affordable. It lasts for around 30 years and provides decent security for residential purposes. In terms of privacy, it's totally lacking (unless you equip it with privacy slats).
Wrought iron is known primarily for its look. Often found around majestic Victorian houses, wrought iron possesses a luxurious and regal aesthetic. It also lasts for over 100 years, though it requires regular sanding and painting to get there. While it provides some security, it doesn't provide much privacy.
Like wrought iron, steel lasts for over 100 years. Unlike wrought iron, it requires almost no maintenance whatsoever. While it's aesthetically pleasing, it doesn't quite have the luxurious look that wrought iron possesses. That said, it will still improve the look of your property, while also offering a decent level of security.
Composite Fencing
Composite fencing is essentially just vinyl fencing that has been enhanced in a few ways. It's stronger than vinyl, tougher than vinyl, and (though it's subjective) better looking than vinyl. It lasts around 50 years and requires very little maintenance overall when properly installed by a residential fencing company in Deerfield, Illinois.
Aesthetically, it has the appearance of treated wood. While it's not quite as natural-looking as authentic wood, it serves as a great mimic.
One possible drawback to composite is that it's at a higher price point than most other materials. That said, because it lasts so long, it will pay itself off and then some over the years.
Looking for the Top-Rated Residential Fencing Company in Deerfield, Illinois?
Have you chosen the right material for your yard? Ready to have your new fence installed by the top-rated residential fencing company in Deerfield, Illinois? If so, look no further than Action Fence.
We have installed countless fences throughout the Deerfield area and beyond. Regardless of the material you choose, we have you covered. Contact us today at (847) 949-6690 to get started.