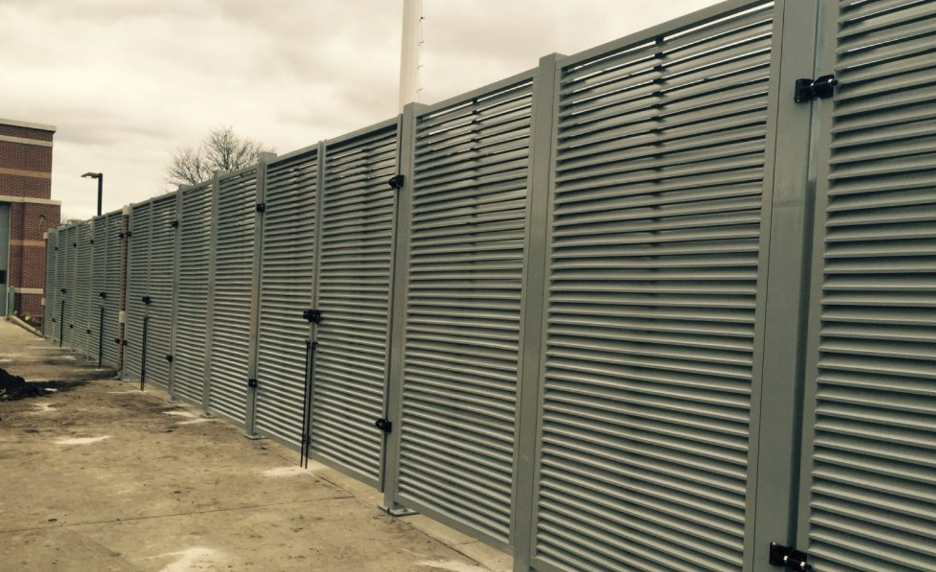 30 Dec

How to Determine Which Type of Fence Is Right for Your Property: Insights from a Commercial Fencing Contractor in Elk Grove Village, Illinois

Are you thinking about installing a fence on your commercial property? Many property owners in these situations have a tough time determining which type of fence is right for their unique needs.  That's where we can help.

Below, this commercial fencing contractor in Elk Grove Village, Illinois is going to review some of the key things you should consider before deciding on a specific type of fence.
Do You Require Security?
If you run a factory or a warehouse or some other building that houses expensive items, you probably prize security over all other things. If so, there are a few different fencing materials you can choose from.
The strongest of these is steel. Wrought iron is a solid choice as well. Chain link fencing will work for most security purposes, and it's exceedingly affordable as well.
You can use wood, composite, and vinyl for security as well. However, they're not quite as secure as the metal options. While they may work well for low-security areas, most commercial fencing contractors in Elk Grove Village, Illinois will not recommend them for high-security areas.
Do You Require Privacy?
Maybe you prioritize privacy over security? For instance, maybe you want to keep passersby from looking in at your employees as they enter the building? Or maybe you run a restaurant and want to keep the patio area confined from prying eyes?
In this case, your commercial fencing contractor in Elk Grove Village, Illinois may suggest going with an opaque material, such as wood, vinyl, or composite. These materials are essentially impossible to see through — except for the small gaps between their panels. Overall, they provide excellent privacy.
This isn't to say that metal materials can't provide any privacy. You can equip them with privacy slats to give them some level of it. However, slats can still be seen through to some extent. Therefore, they should only be used in cases where you need a great deal of security and a fair bit of privacy.
Are You Trying to Enhance the Look of Your Property?
Perhaps your main goal with installing a fence is to enhance the overall appearance of your property? After all, a nice-looking fence can complement a property aesthetic and might even attract new customers.
In this case, the ball is entirely in your court. All fencing materials have their own aesthetic charms and might very well suit the overall look of your property.
For instance, whereas a sports bar might best be accommodated by a chain link fence, a high-end restaurant might best benefit from a wrought iron or wood fence. Consider your options carefully before making a final decision.
What's Your Budget?
The price of different fencing materials varies greatly. Whereas chain link fencing is more on the affordable side, steel, wrought iron, and composite fencing are more expensive. Wood and vinyl fall somewhere in the middle of the spectrum.
Regardless, the material you choose must fit your budget. Therefore, it's a good idea to determine the budget prior to considering a material.
For specifics on what different fencing materials will cost you, you can always reach out to your local commercial fencing contractor in Elk Grove Village, Illinois. They will gladly provide you with estimates for each material, allowing you to make a fully informed decision.
Looking for the Top-Rated Commercial Fencing Contractor in Elk Grove Village?
Have you determined which fencing material is right for your property? If so, and if you're ready to get started with your project, Action Fence is here to help.
As the top-rated commercial fencing contractor in Elk Grove Village, Illinois, we have installed fences at several commercial and industrial properties in the area over the years. Regardless of your preferences, we can get the job done right. Contact us today at (847) 949-6690 to request a free estimate.