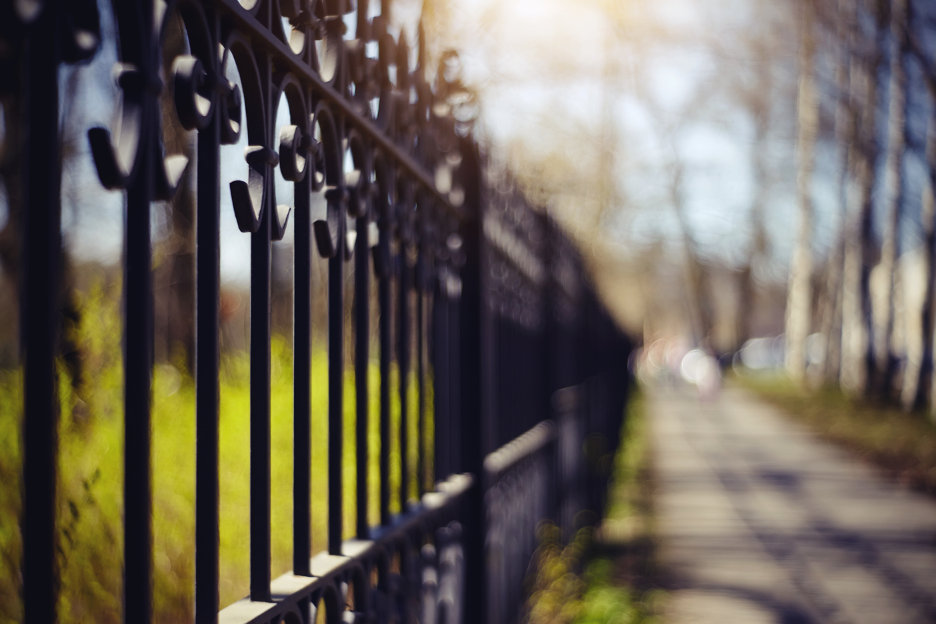 30 Nov

What Residential Fence Materials Are Available? Insights from a Fence Installation Contractor in Lake Forest, Illinois

Looking to install a fence around your home this fall? If so, one of the first things you'll want to do is come up with a list of possible fencing material.

The question becomes: what types of residential fencing materials are available, and which ones should you consider? To help you decide, this fence installation contractor in Lake Forest, Illinois is going to review some of the most popular options below.
Chain Link Fencing
First, we're going to discuss chain link fencing. This is the most affordable of the fencing materials. Despite its low price, however, it has quite a bit to offer.
No, it's not exactly the most aesthetically pleasing fence material. However, it's not bad to look at either.
As far as functional capabilities go, it has plenty to offer. It lasts for around 30 years and requires very little maintenance along the way. It also holds up well against rain, snow, and other types of weather.
It's decent for security purposes and, while it doesn't provide any privacy in and of itself, it can be equipped with privacy slats to supply some level of privacy.
All in all, it's a solid material that your fence installation contractor in Lake Forest, Illinois may recommend if you're working on a limited budget.
Wood Fencing
Wood is a great material for those seeking attractive aesthetics. It can be painted and stained to take on several appearances, and it possesses a charming and authentic appearance overall.
It provides both security and privacy, and it works for nearly all residential purposes. It can be built to any height by your fence installation contractor in Lake Forest, Illinois, making it great for confining pets.
It's a relatively durable material, capable of lasting for around 35 years. Note, though, that it requires a decent amount of maintenance, including cleaning, sealing, and painting.
Vinyl Fencing
Next up is vinyl fencing. This is a synthetic material that comes in a variety of colors. It has a bit of a "mass manufactured" look but is quite popular among homeowners. This has a lot to do with the value that it provides at its price. It's relatively cheap but highly functional.
Vinyl fencing is opaque in appearance, and so provides tons of privacy. It's also quite strong, and is good for security purposes as well.
It lasts for around 35 years when installed by a reputable fence installation contractor in Lake Forest, Illinois, and it requires almost nothing in the way of maintenance. In general, you'll just need to clean it on occasion.
Composite Fencing
Composite fencing is like vinyl fencing but much stronger and much more pleasing to the eye. Whereas vinyl lasts around 35 years, composite fencing lasts 60 years and beyond. Whereas vinyl has that "mass-manufactured" look, composite looks somewhat like treated wood.
Like vinyl, it offers plenty of privacy and security. In addition, it needs almost nothing in terms of maintenance. The only downside to composite fencing is its high price. However, prices can vary depending on which fence installation contractor in Lake Forest, Illinois you work with.
Wrought Iron Fence
We'll round out our list with wrought iron fencing. This is an aesthetically pleasing material that you'll often see around Victorian houses. It carries a majestic and regal air about it and will instantly enhance any property it's installed around.
Wrought iron can last over 100 years. However, it requires a lot of maintenance, including repainting, sanding, and cleaning. While it's great for security purposes, it doesn't provide much in terms of privacy. Plus, it's relatively expensive — one of the most expensive fencing materials on the market.
Looking for the Best Fence Installation Contractor in Lake Forest, Illinois?
Have you chosen the right material for your new fence? If so, and if you're looking for the best fence installation contractor in Lake Forest, Illinois, our team at Action Fence is here to help.
We have installed all types of fences for both home and business owners throughout the Lake Forest area over the years. If you need help determining the best option, we would be happy to help. Contact us today at (847) 949-6690 to schedule a free consultation.