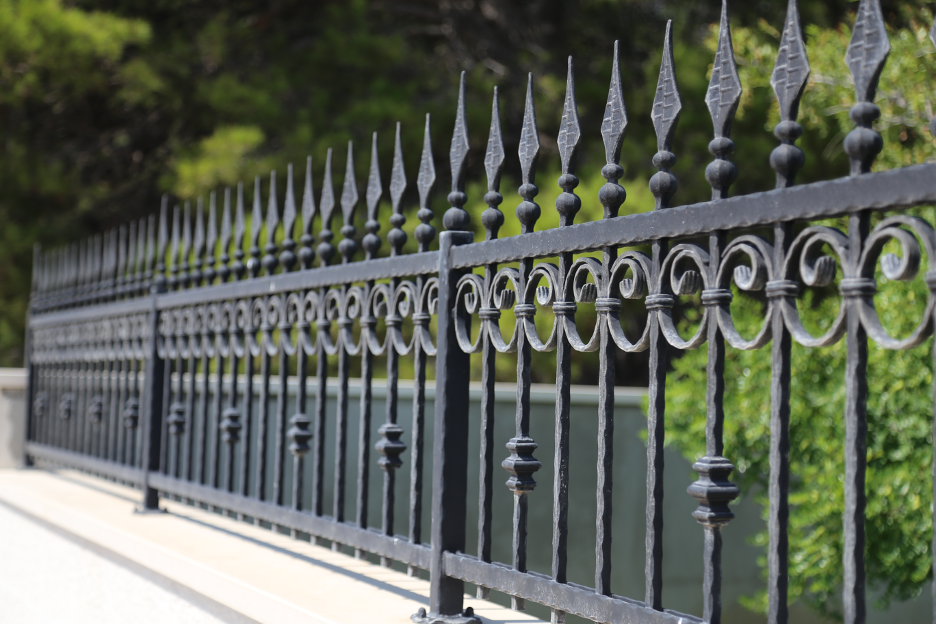 30 Jan

Residential Fencing Options to Consider in 2023: Insights from a Fence Installation Contractor in Vernon Hills, Illinois

Thinking about installing a new fence around your home in 2023? Need some help deciding on the right material? If so, this article is for you.

There are all sorts of great fencing materials out there, each of which provides something different in terms of durability, functionality, etc. To help you decide on the right option for your property, this fence installation contractor in Vernon Hills, Illinois is going to review some of the most popular options below.
Chain Link Fencing
First up is chain link fencing. This is the most affordable of all fencing materials. Nonetheless, it provides a great deal in terms of functionality.
Chain link is excellent for residential security purposes. Sure, it can be climbed with ease. However, it acts as an excellent barrier to detract potential intruders. It also does a good job of confining dogs.
This material lasts around 30 years and requires very little maintenance along the way. In most cases, it just needs to be cleaned on occasion. While it provides no privacy on its own, it can easily be equipped with privacy slats by your fence installation contractor in Vernon Hills, Illinois, giving it instant privacy capabilities.
Wood Fencing
Up next is wood fencing. Wood fencing offers a combination of attractive aesthetics and good functionality. Not only does it provide security, but privacy as well.
Wood can be painted and/or stained to take on several different appearances. Want a pink fence? You can get it with wood. Want a white fence? Again, wood will suit you.
This is a relatively affordable material overall. However, as any fence installation contractor in Vernon Hills, Illinois will point out, it does require a good deal of maintenance to get the most out of it.
Vinyl Fencing
Vinyl is a low-cost material that offers quite a bit of value for the price. It lasts between 30 and 40 years and requires almost no maintenance along the way (except for a basic cleaning every now and then).
It offers both privacy and security, making it great for most residential purposes. It's also aesthetically pleasing and is available in several different colors. Note, however, that its overall aesthetic has a bit of a "mass manufactured" feel.
This is an extremely popular fencing material and for good reason. No other material provides its wealth of benefits at such a low price.
Composite Fencing
Composite is a step up from vinyl. Like vinyl, it's synthetic. Note, however, that it lasts around 60 years as opposed to 30 or 40.
Like vinyl, composite requires almost no maintenance. In addition, it can withstand a great deal of physical trauma. In other words, it rarely cracks or dents.
Aesthetically speaking, it looks like treated wood. In essence, it has a more "high-end" appearance than vinyl. If you are interested in privacy and security, your fence installation contractor in Vernon Hills, Illinois may recommend this option.
Metal Fencing
There are two major metal fencing materials: steel and wrought iron. Both are extremely durable, lasting over 100 years. Whereas steel requires almost no maintenance, wrought iron needs to be painted and de-rusted regularly.
While both are great for security purposes, neither necessarily provides privacy. We should also note that they're on the expensive side. However, with their extreme durability, they provide a lot of bang for their buck.
If you want to greatly enhance the look of your property, metal would be a solid option. Aside from that, the other materials are probably better options.
Looking for the Best Fence Installation Contractor in Vernon Hills, Illinois?
Have you chosen your ideal material? If so, and if you're ready to have your new fence installed by the best fence installation contractor in Vernon Hills, Illinois, look no further than Action Fence.
Our contractors have installed all types of fences around countless Vernon Hills area properties. Regardless of your fencing needs, we can offer an affordable solution. Contact us today at (847) 949-6690 to discuss your options.