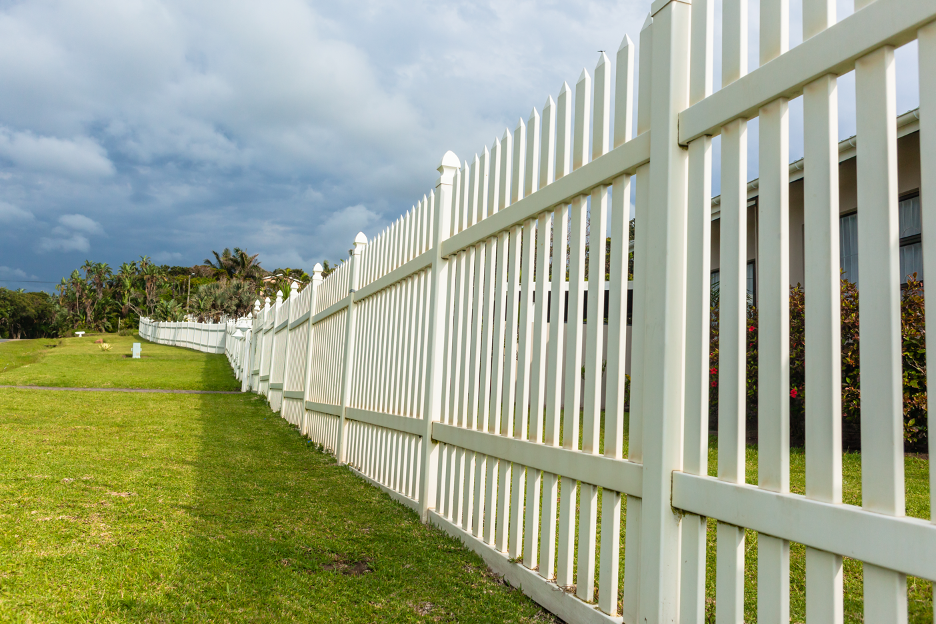 20 Jan

Assessing the Pros and Cons of Vinyl Fencing: Insights from a Residential Fencing Company in Park Ridge, Illinois

Installing a fence is a big decision that will impact your property for years to come. Are you thinking about having one installed this year? If so, one material you may want to consider is vinyl fencing.

Are you interested in learning about the pros and cons of vinyl fencing? If so, you've come to the right place. This residential fencing company in Park Ridge, Illinois is going to discuss some of the key things you should know about the material below.
The Pros of Vinyl Fencing
There is no shortage of pros associated with vinyl fencing. Some of the biggest benefits of vinyl fences include the following:
Low Maintenance Needs
One of the biggest benefits of vinyl fencing is that it has low maintenance needs. Because it's resistant to water and sunlight, it doesn't need to be sealed. Plus, because its color is "baked in" so to speak, it never needs to be repainted.
In most cases, you just need to wash it from time to time. This can be done with a wet rag or with a pressure washer.
Good Durability
Though it's not the most durable fencing material in the world, vinyl fencing does possess good durability. In most cases, it thrives for between 30 and 40 years when installed by a professional residential fencing company in Park Ridge, Illinois. This is because it's resistant to water, sunlight, and direct physical trauma, and isn't susceptible to buckling, warping, or the like.
As for its price, it offers a great deal of value for the price. Because of this, it's highly popular among homeowners the world over.
Excellent Privacy
Vinyl is essentially an opaque fencing material. There are small gaps between each panel. However, these don't offer much in the way of vision. With that said, vinyl is excellent for privacy purposes. It generally stands at around six feet tall, making it difficult for most passersby to see over freely.
Above Average Security
Not only does vinyl fencing provide excellent privacy, but above-average security as well. You could conceivably break through it. However, it would require a lot of effort and probably even an implement of destruction. It's generally difficult to climb over as well, making vertical trespassing an extreme unlikelihood.
Affordability
The last pro we're going to discuss is affordability. There is a more affordable fencing material than vinyl (chain link). However, vinyl is still extremely affordable, especially considering how long it lasts and how low maintenance it is. If you want to get the most value possible, your residential fencing company in Park Ridge, Illinois may recommend going with vinyl.
The Cons of Vinyl Fencing
While it has many benefits, vinyl fencing has some downsides as well. These include the following:
"Mass Manufactured" Aesthetic
Perhaps the biggest downside to vinyl fencing is its "mass manufactured" aesthetic. While vinyl fencing isn't unsightly to look at, it does lack a certain high-end charm that some other materials have. That said, it's available in a variety of colors and will still bring a great deal of atmosphere and identity to your property.
Can Stain and Fade
Another thing to keep in mind with vinyl fencing is that it's prone to staining and fading. It will start out a vibrant blue or a vibrant red but will become a less pronounced blue or red over time. Plus, if it takes on algae and isn't quickly cleaned, it will be left with some yellowish-green staining.
Looking for a Residential Fencing Company in Park Ridge, Illinois?
Is vinyl fencing right for your property? Ready to have your new fence installed? If so, look no further than the professionals at Action Fence.
We've installed vinyl fences all throughout the Park Ridge area. Regardless of your color and style preferences, we have you covered. Contact us today at (847) 949-6690 to request a free estimate.