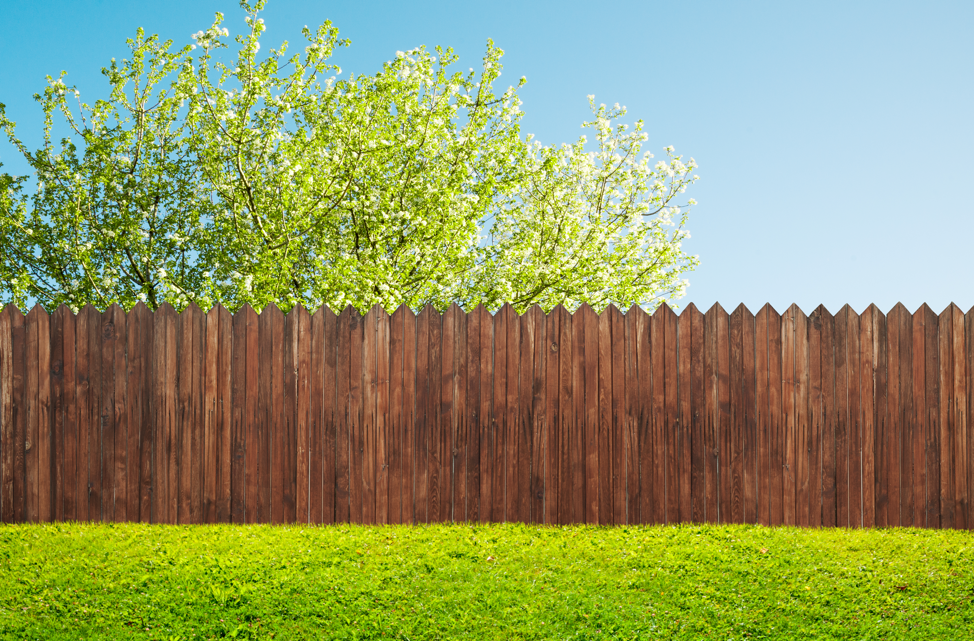 25 Sep

Deciding on Whether You Should Install a Wood Fence in Lake Zurich, Illinois

There is no shortage of fencing materials on the market today, each of which brings something different to the table in terms of benefits and drawbacks. One of the most appealing of these materials is wood, a material that's served as fencing for hundreds of years.

While wood isn't the ideal material for everyone, many homeowners find it to be the best choice for them. Trying to decide whether or not you should install a new fence in Lake Zurich? Then read below. We're going to help you make an informed decision.
Wood Fence Characteristics
To help you understand the benefits and downsides of wood fencing, we're going to discuss its primary characteristics. Those characteristics are as follows.
Maintenance Intensive
First and foremost, you should know that wood is a maintenance-intensive material. Not only does it need to be repainted every few years, but resealed as well. Plus, it needs to be cleaned on a fairly regular basis. If you're looking for a set-it-and-forget-it type of fence, wood most likely isn't the material for you.
Limited Durability
Wood is one of the least durable fencing materials on the market, generally only thriving for between 20 and 30 years. However, considering its low purchase price, this isn't necessarily a bad deal.
Pleasing Aesthetic
As far as aesthetics go, wood is one of the more desirable options. This material can be cut into a variety of shapes, painted a variety of colors, and constructed to accommodate a variety of styles. Whether you want it to look rustic or regal, it can be achieved.
Varied Security
Wood can provide as much or as little security as you want it to provide. The level of security it provides is highly dependent on the manner in which it's constructed.
Varied Privacy
Just as wood fencing varies in terms of security, it also varies in terms of privacy. Whether you want it to be opaque or see-through, it can be constructed to accommodate you.
How Much Does a Wood Fence Cost?
Wood is one of the cheaper fencing materials on the market, usually running between $5 and $10 per linear foot for a 6-foot-tall privacy fence. Note, however, that there are many different types of wood to choose from—some of which fall under this range, and some of which go over this range.
This is why it's important to research different types of wood before making a choice. Pine might be a better choice for you than oak, for instance.
Is it Possible to Install a Wood Fence on Your Own?
You might be wondering, is it possible for you to install a wood fence on your own? Of course it is! The real question is: should you?
Unless you have extensive experience in installing fences, the answer is a bold and resounding "NO!". There is more to installing a fence than sticking some posts into the ground. You'll need to obtain permits, check for utility lines, set concrete, and complete a variety of other tasks. An inexperienced individual is undoubtedly going to have trouble handling all of these responsibilities.
This is why the wiser choice is to bring in the professionals. Professional fencing specialists are well-versed in the fence installation process. They can ensure that your fence is installed in the proper, legal, and optimal manner.
Looking for a New Fence Installation Company in Lake Zurich, Illinois?
Is a wood fence right for your property? If so, and if you're looking for fence installation services in Lake Zurich, the fencing specialists with Action Fence are the ones to see.
Our team has installed wood fences around countless Lake Zurich homes, providing residents with both the security and privacy they desire. Regardless of the type of wood fence you're looking to install, we have you covered.
Contact us today to discuss your needs!