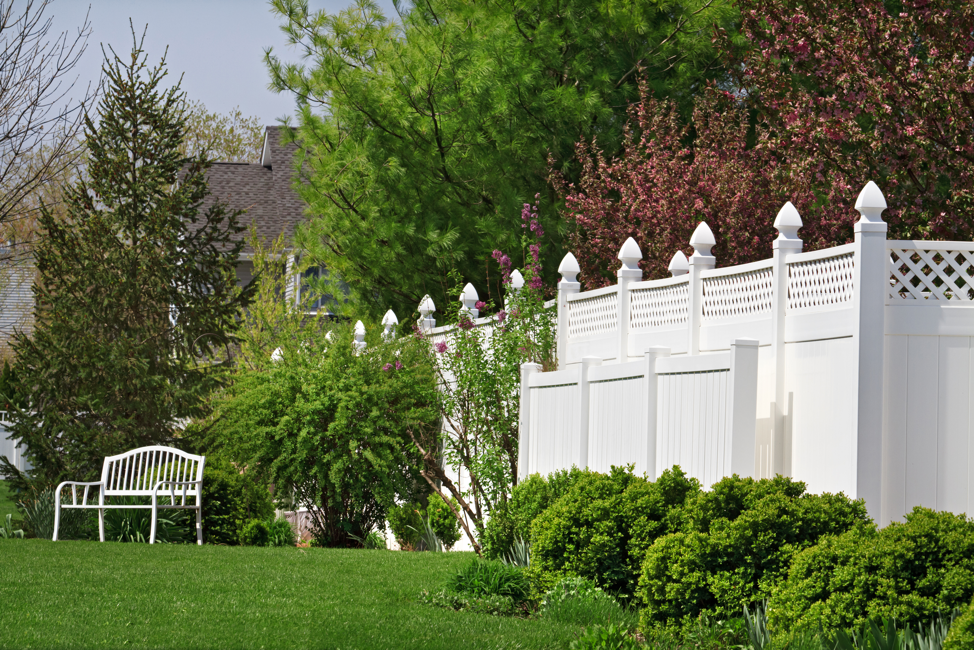 21 Jun

The Pros and Cons of PVC Fencing

Are you hoping to add a little more security to your yard? Maybe you're in search of a little more privacy? If so, you would be well-served by a fence.

However, there are quite a few types of fencing to choose from. Everything from wood, to chain-link, to wrought iron has its benefits, but its drawbacks as well.

Thinking about going with PVC fencing? If so, there are a few different things you should know first. Here are the pros and cons of PVC fencing.
Pros
Require Little to No Maintenance
One of the great things about PVC fencing is that, as long as it meets no physical trauma, it requires very little maintenance. This material is entirely waterproof, allowing it to withstand the typical effects of stormy weather.
You won't have to worry about rusting or rotting. Your PVC fence should thrive aesthetically and functionally through years of consistent use. At most, it will require a cleaning every once in a while.
Aesthetically Various
PVC fencing is different from other types of fencing in that it comes in a variety of different styles and colors. This material is often shaped to look like wood fencing, containing panel inlays with rough textures. In most cases, it possesses an elegant aesthetic.
Like wood fencing, PVC fencing is available in any color you could ever desire. This makes the aesthetic possibilities essentially endless.
Very Secure
If you're looking to keep passersby out of your yard, having a PVC fence installed can help you to do so. This fencing contains no gaps, essentially giving you a solid and opaque barrier that separates your yard from the outside world.
Offer Excellent Privacy
As was just noted above, PVC fencing is entirely solid, encapsulating your yard in the form of an opaque barrier. Not only does this provide a great deal of security to your yard, it provides a great deal of privacy as well.
In essence, with a PVC fence around your yard, you can do whatever you want without having to worry about your neighbors watching you.
Cons
Initially Expensive
While it's not the most expensive fencing material on the market, PVC fencing is still on the expensive side. This is especially true when it's compared to materials such as wood and chain link.
However, it should be noted that all of this expense is seen during the initial purchase of the fencing. Because it's essentially maintenance-free, it won't require that you spend any money it as the years pass.
Prone to Algae Buildup
One of the things you'll normally notice with PVC fencing is that it will eventually become covered in algae. While this can be counteracted through regular cleanings, it's usually something that you'll have to deal with.
Wondering what PVC fence cleaning entails? Check out this link.
Lacks Durability
While PVC fencing is capable of thriving for decades, it is only capable of doing so by not coming into contact with any outside irritants. Everything from baseballs, to falling branches, to stormy weather can cause PVC fencing to crack and deteriorate, rendering it functionally useless.
In essence, compared to other types of fencing, it lacks durability. This is just something you'll want to keep in mind when comparing it to other types of fencing.
Looking to Install PVC Fencing?
Are you hoping to surround your residential property with a fence? Looking to install PVC fencing in particular? If so, and if you live in the Chicago area, we here at Action Fence are the people to see.
Our experienced team has installed such fencing at properties all throughout the Chicago area. We look forward to improving both the security and aesthetic of your home.
Contact us today to discuss your needs!