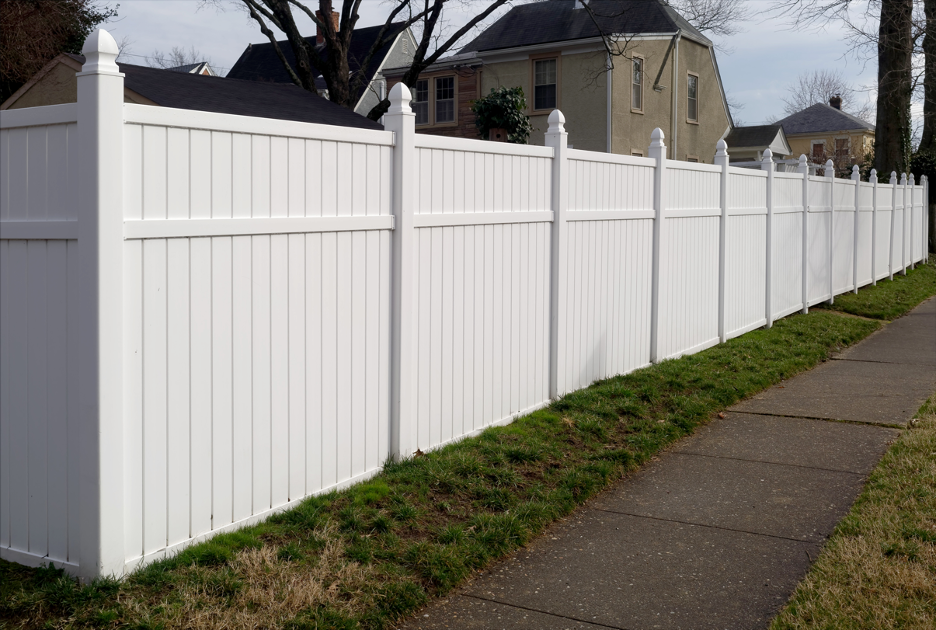 10 Jan

What's the Difference Between Vinyl Fencing and Composite Fencing? Insights from a Fence Company in Des Plaines, Illinois

Are you planning on installing a new fence in 2022? If so, two of the most popular synthetic materials you may want to consider are vinyl and composite. While the two materials are similar, there are a few key differences that set them apart.

Are you interested in learning about the differences? If so, you've come to the right place. This fence company in Des Plaines, Illinois is going to explain the differences between vinyl fencing and composite fencing below.
Durability
The first aspect we're going to discuss is durability. Simply put, composite is much more durable than vinyl. This is due to its ability to withstand more physical trauma.
Whereas vinyl could very easily be broken by a falling branch, for example, composite would almost never break due to a falling branch. In fact, a composite fence might even be able to withstand a falling tree; it's a very strong material.
On average, vinyl fences last around 30 years. Composite fences, when installed by a reputable fence company in Des Plaines, Illinois can last upwards of 50 years.
Aesthetics
Both vinyl and composite provide decent aesthetics. They're available in a variety of colors, and they each have an attractive finish.
Note, however, that composite fencing is generally regarded as more aesthetically pleasing than vinyl fencing. This is because it's designed to look like wood, a material that's generally considered to be the best looking of all fence materials.
Vinyl, on the other hand, has a more plastic-like appearance. This gives it a mass-manufactured feel that tends to reduce its aesthetic value in many eyes.
All of that said, either material would look great on your home in Des Plaines, Illinois. Vinyl certainly wouldn't make your home look out of place, as it is, after all, the most popular siding material on the market today.
Maintenance Needs
Looking for a fencing material that you can set and forget? If so, both vinyl and composite can serve you well. These materials require almost nothing in terms of maintenance, needing only cleanings from time to time.
This is due, in large part, to their water-resistant capabilities. They're almost entirely impervious to rain and snow, not to mention sunlight. As such, it takes an exceedingly long time for them to warp or become misshapen.
This, of course, means that they don't need to be sealed. Plus, due to the way that they're constructed, they don't need to be repainted either. Their colors are essentially permanent.
Are you hoping to put the least amount of effort into your fence as possible? If so, any reputable Des Plaines, Illinois fence contractor will tell you that both vinyl and composite can serve you well. Only chain link and steel fencing require as little maintenance as vinyl and composite.
Cost
In terms of cost, composite is quite a bit more than vinyl. Whereas vinyl is one of the more affordable fencing materials on the market, composite is one of the more expensive.
Note, though, that due to the increased durability of composite fencing, it has the potential to be the more cost-effective option over the long term.
Therefore, if you have the extra money in your budget, composite is probably the better option for you. If not, there's no harm in opting for vinyl.
Looking for the Top-Rated Fence Company in Des Plaines, Illinois?
Now that you know the differences between vinyl and composite fencing, are you ready to install one? If so, and if you're ready to work with the top-rated fence company in Des Plaines, Illinois, Action Fence is the company to call.
Our team has installed countless vinyl and composite fences throughout the Des Plaines area. Regardless of the material and style you want to go with, we have you covered. Contact us today at (847) 949-6690 to request a free estimate.