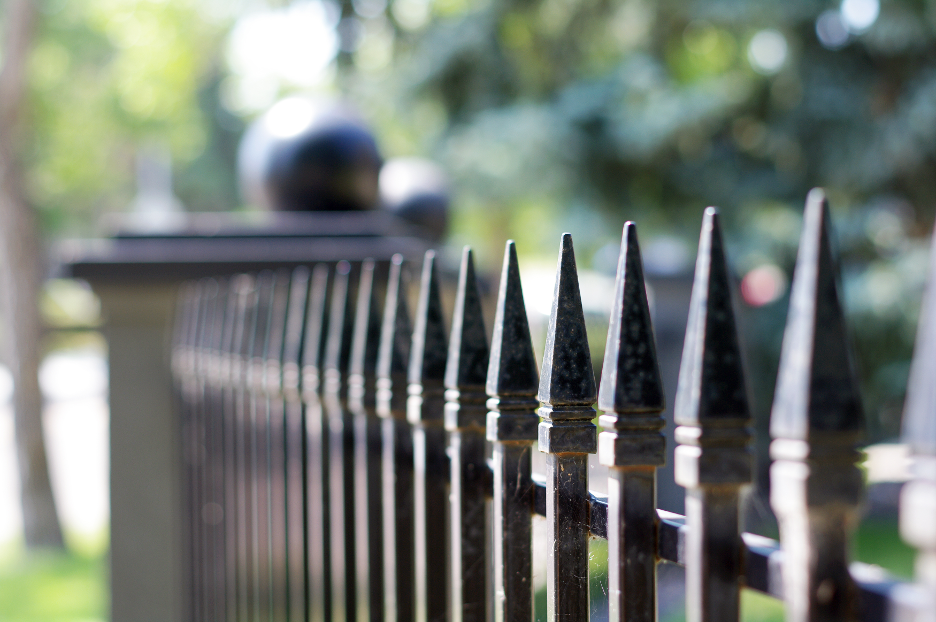 30 Aug

Thinking About Installing a Wrought Iron Fence in Deer Park, Illinois? Here are the Upsides and Downsides from a Deer Park Fence Company

Perhaps you're looking to improve the security capabilities of your property? Maybe you're looking to enhance its aesthetic? In any case, if you're reading this article, you're probably thinking about installing a wrought iron fence in Deer Park, Illinois.

Before you begin the installation process, you'll likely want some additional information on wrought iron fencing. Fortunately, you've come to the right place. Without further ado, here are the upsides and downsides of wrought iron fences.
The Upsides
Aesthetically Pleasing
When it comes to aesthetics, wrought iron is toward the top of the list. Intricate in its details, it's much more elegant than the standard, straight-up-and-down panels of composite, wood, and vinyl fences. It doesn't matter whether you live in a bungalow or a mansion — a wrought iron fence will enhance the home's aesthetic substantially.
Highly Durable
If you're looking for a highly durable fencing material, you'll likely want to give some consideration to wrought iron. Simply put, wrought iron is one of the most durable fencing materials there is. Not only is it resistant to physical trauma, but it's resistant to weathering as well.
As long as it's properly maintained, wrought iron can thrive for over a century. Even if you fail to carry out sufficient maintenance, it should still offer around 50 to 70 years of use. The only other fencing material that lasts this long is steel.
Low Maintenance
As with any fencing material, wrought iron requires a little maintenance in order to thrive. That said, when compared to a material like wood, wrought iron requires almost no maintenance whatsoever.
Sure, it does need to be sanded from time to time, and it does need to be repainted every once in a while, but this only happens around every 5 and 10 years, respectively. The vast majority of the time, you can leave your wrought iron fence alone. Typically speaking, it will only require a general cleaning every 4 to 6 months or so.
The Downsides
Relatively Expensive
Perhaps the biggest drawback with wrought iron fencing is that it's relatively expensive. Generally speaking, it costs between $30 and $40 per linear foot. This is approximately double the price of vinyl fencing, and approximately 3 times the price of wood fencing. It's important to note, though, that it lasts substantially longer than both vinyl and wood. As such, it's usually well worth the investment from a long-term perspective.
Doesn't Offer Much Privacy
Wrought iron excels in its security capabilities. However, it offers very little in terms of privacy capabilities. Looking for a privacy fence, specifically? If so, you'd probably be better off opting for wood, vinyl, or composite.
Can Rust
Unfortunately, iron can start to rust over time. As such, wrought iron fences are prone to rusting. The key to avoiding this lies in maintaining your wrought iron. If you paint it and sand it as needed, it will thrive for the duration of your life. If you fail to do these things, it will likely give out long before its time.
Generally speaking, it's recommended that you sand a wrought iron fence every 5 years. Re-paintings should occur either directly after sanding.
Looking to Install a Wrought Iron Fence in Deer Park?
Is wrought iron fencing the right material for your property? Looking to install a wrought iron fence in Deer Park, Illinois? If so, Action Fence is the company to call.
Our team is well-versed in the installation of wrought iron fences, having installed a number of them throughout the Deer Park area. Our team can have your new fence set up in no time.
Contact us today to start the process!