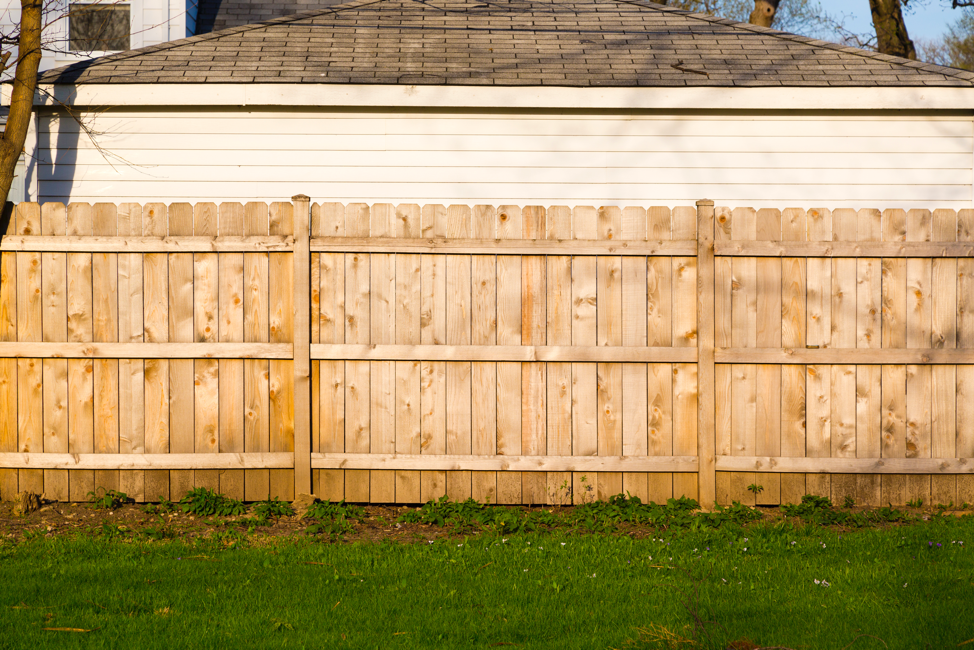 30 Nov

Wood Fence Upkeep: Tips from a Lake Zurich Fence Company

Do you own a wood fence? Thinking about installing a wood fence? If so, it's important to know a little something about wood fence upkeep. After all, compared to other fencing materials, wood is exceedingly vulnerable to the elements.

As such, it requires much more intensive maintenance. Wondering what exactly wood fence upkeep entails? Take it from a Lake Zurich fence company: this is what you need to do to keep your wood fence thriving.
Cleaning
The most basic component of wood fence upkeep is cleaning. Like all fencing materials, wood needs to be cleaned on a regular basis. Failure to clean your wood fence regularly can result in irreparable staining.
To clean your fence, apply a wood or fence cleaner and allow it to sit on the entirety of the fence for 15 to 20 minutes. Then, use a pressure washer to remove the cleaner, making sure not to damage the fence in the process. If you don't have a pressure washer, you can complete the process with a hose.
Generally speaking, it's wise to do this once a year. However, if your fence gets dirty easily, you might want to consider doing it twice yearly.
Repair
Another component of wood fence upkeep is repair. Over time, as wood fences are subjected to wear and tear, they can take on cosmetic and functional problems. To minimize the impact of these problems, it's important that you repair them early and often.
If you see a knot in your fence, patch it up. If one of your fence panels is cracked, remove it and replace it with a new panel. If a post becomes loose, surround it with fresh concrete.
The earlier you combat problems such as these, the less trouble you'll have in the long run. Not only will you save time and effort, but money as well.
Sealing
If you want your fence to last as long as possible, it would be wise to seal it. Sealing your fence will not only protect it from rain, but from sun exposure as well.
It's best to apply a sealant directly after you've washed your fence. If you fail to wash your fence before sealing it, you could trap residue underneath the seal.
First, purchase the right sealant. For wood fences, polyurethane sealants are ideal. Then, using a bristle brush, apply the sealant to every inch of your fence, including the interiors of the slats. Generally speaking, 2 or 3 coats will do. Allow 24 hours between each coat before applying the next one.
In most cases, you can get away with staining every 3 years or so. However, if your fence is beading water before 3 years, you might want to think about applying a few new coats.
Painting
Not all wood fences are painted. However, if yours is, you're going to have to touch it up on a regular basis.
Fence paint will typically last between 5 and 10 years. If you want to preserve the aesthetic of your fence for the duration of its existence, you should probably apply a new paint job every 5 years or so.
Wondering which type of paint to utilize? Acrylic latex is generally the best option.
In Need of Fencing Company in Lake Zurich?
Not confident in your ability to maintain your fence on your own? In need of fence company in Lake Zurich? If so, the fencing specialists with Action Fence are the people to call.
We are well-versed in all aspects of wood fence upkeep, having helped to maintain countless wood fences throughout the Lake Zurich area. Our team would be happy to help you as well.
Contact us today to get the process started!