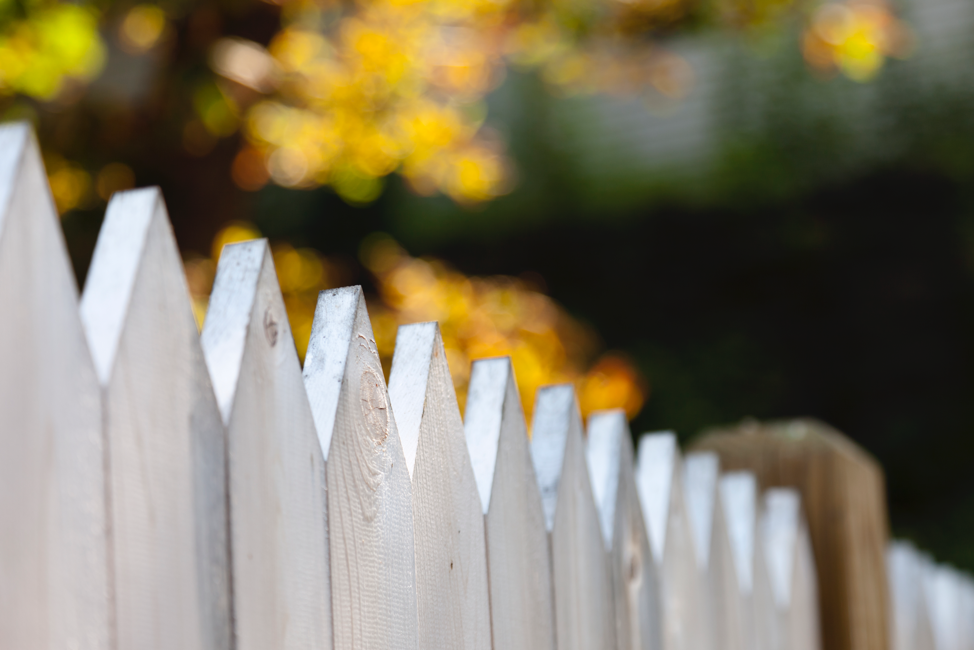 05 Sep

Five Types of Wood Fences You Should Consider Installing in Lake Bluff: Insights from a Lake Bluff Fencing Company

Wood is the oldest fencing material in the world. As such, it has been used to make fences of all shapes, sizes, and types. In fact, its versatility is one of its biggest strengths, and is one of the reasons that wood fences are still so common.

Are you thinking about installing a wood fence in Lake Bluff, Illinois this fall? Need help choosing the right type for you? If so, you're in the right place.

Below, we're going to discuss five of the most popular types of wooden fences, highlighting their strengths and addressing their weaknesses as well. Let's get into it!
1. Picket
In the United States, there are few things more classic than the picket fence. These attractive fences have lined properties throughout Lake Bluff and the rest of country for hundreds of years, adding an undeniable charm to any property where they exist.
While they don't provide a great deal in terms of privacy, they do offer moderate levels of security. They're particularly useful for reigning in small dogs and children, as they stand between 3 and 4 ½ feet tall.
Constructed with widely spaced vertical panels, they do a terrific job of letting in the breeze and sunlight. If you're looking to add atmosphere to your yard, a picket fence can accommodate you.
2. Lattice
Lattice fences are ornamental fences that provide useful levels of functionality. Good for security purposes and decent for privacy purposes, they consist of a series of intersecting wood panels that, when put together, leave a series of small gaps.
These gaps create a "see-through" effect and allow for reasonable levels of both sunlight and air flow. As such, lattice fences are terrific for use around gardens.
3. Vertical Board
If you're looking for a terrific combination of both security and privacy, you should consider installing a vertical board fence. Vertical board fences are entirely opaque, and they generally stand at around 6 feet tall, which makes them difficult to see past.
Great for containing pets and kids, they essentially act as walls between their corresponding properties and the outside world.
4. Louver
Another ornamental fencing option to consider is the louver fence. These fences are similar to lattice fences in the way that they let through oxygen and sunlight. However, whereas lattice fences are comprised of intersecting panels, louver fences are comprised of angled, parallel panels.
Louver fences are terrific for security purposes, easily capable of keeping people both in and out. However, when it comes to privacy, they falter. This is due to the fact that their panels have inches of space between them.
5. Post and Rail
Post and rail fences are rudimentary fences consisting of only 2 to 4 horizontal panels. These panels are spread far apart and are held together by widely spaced vertical panels.
Limited in terms of both privacy and security, their primary function is to hold in large animals such as horses and cows. However, they also offer a unique aesthetic, and they can be used to bring attention to an otherwise unremarkable yard.
In Need of a Fence Company in Lake Bluff Today!
Have you decided on the type of fence that you'd like to install? Need help making a choice? In either case, if you're looking for fencing services in Lake Bluff, Illinois, the team at Action Fence is here to assist you.
Our experts are well-versed in the installation of all types of wood fences. Whether you're looking to install a louver fence, a lattice fence, or otherwise, we're the company to call.
Contact us today for a free quote!