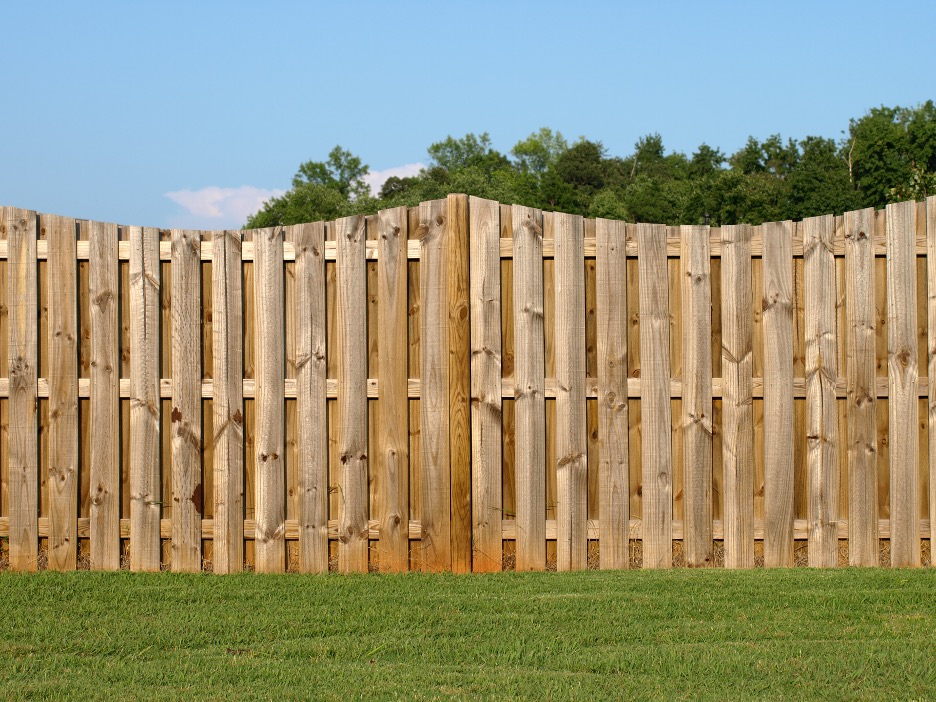 20 Apr

Maintaining a Wood Fence: Insights from a Lake Bluff Fence Company

Are you thinking about installing a fence around your yard? Maybe you've already decided that you want to install a wood fence? Wood is a great choice, but there's one thing you should know ahead of time: wood is a very maintenance-intensive material.

Do you want to learn more about the maintenance requirements of wood fences? If so, you've come to the right place. Without further ado, here is everything you'll need to know about maintaining a wood fence in Lake Bluff, Illinois.
Inspection
Wood fences are essentially just a combination of wood and nails. As such, they can fall apart over time. For this reason, it's recommended that you inspect your wood fence on a somewhat regular basis — about once per season.
Walk along both sides of your fence, keeping an eye out for any protruding nails, termite damage, broken panels, and loose panels. Protruding nails should be hammered back in. Termite-damaged portions should be removed and replaced. Broken panels should be swapped out. Loose panels should be readjusted.
If not tended to in this manner, a wood fence can break down fairly quickly. By keeping an eye on your fence, you can ensure both its aesthetic and its functionality for years to come.
Hedge/Bush/Tree Trimming
One of the biggest threats to wood fences is moisture. The more moisture a wood fence is subjected to, the quicker it will deteriorate. As such, it's important to do what you can to reduce moisture exposure over time.
One of the best ways to do this is to trim up the hedges, bushes, and trees around your fence. These plants trap water, and if they're constantly making contact with your fence, they will be trapping that water directly against it. Warping and rotting are sure to follow.
It's best to leave three to five feet of clearance on each side of your fence. This will allow it to air out regularly, ensuring that it says as dry as possible.
Cleaning
All fencing materials need to be cleaned from time to time, and wood is certainly no exception. Every few months or so, you should wash your fence with either soap and water, or a special wood fence cleaning solution.
You can either scrub your wood fence with a hard thistle brush, or you can spray your fence with a high-pressure power washer. In any case, make sure to get all the cracks and edges. Allowing residue to build up on your fence could ruin its aesthetic permanently.
Sealing
As was noted above, moisture exposure can destroy a wood fence. As a result, it's important to seal your wood fence in order to protect it from moisture over time.
You should be applying a sealant every three to five years. It's best to do this directly after cleaning your fence, as existing residue could prevent the sealant from settling as it needs to.
Painting/Staining
Though you don't have to paint or stain your wood fence, you'll likely find that it provides a better aesthetic. As such, every three to five years, you should be repainting or re-staining your fence to ensure that its aesthetic is up to par.
Interested in Installing a Wood Fence in Lake Bluff, Illinois?
Is a wood fence right for your yard? Are you interested in consulting with a fence company in Lake Bluff, Illinois? If so, we here at Action Fence can help.
We've installed countless wood fences throughout the Lake Bluff area. Regardless of the type of wood fence you're looking to install, our team can make it a reality. Contact us today to get the process started!