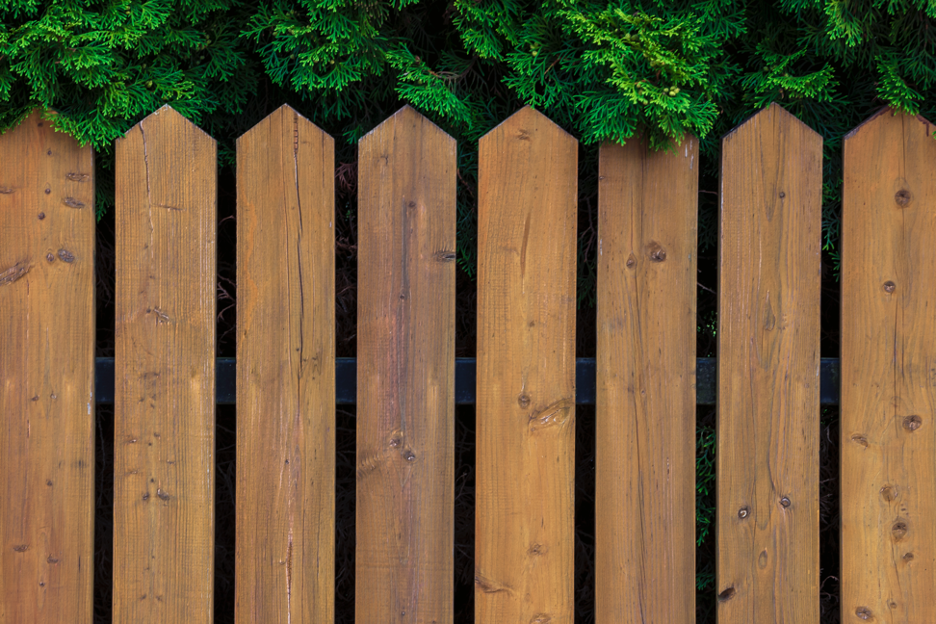 28 Feb

What Are the Benefits and Drawbacks of Installing a Wood Fence? Insights from a Fence Company in Lake Zurich, Illinois

Installing a new wood fence around your property is a big investment. With that said, before you install a wood fence in Lake Zurich, you'll want to be sure that you're making the right decision.

Fortunately, we can help you with that. Below, this fence company in Lake Zurich, Illinois is going to review the benefits and drawbacks of installing a wood fence.
The Benefits of a Wood Fence
There are quite a few benefits of installing a wood fence. Some of the most prominent benefits include the following:
Excellent Security
First and foremost, wood fences are extremely secure, especially for residential purposes. Not only will they keep intruders out, but they'll also keep your kids and your pets in.
It's almost impossible for someone to climb a wood fence. While they can, of course, be smashed through, doing so would require quite a bit of force, and likely something heavy like a sledgehammer.
Superb Privacy
Not only are wood fences extremely secure, but they also provide a great deal in the way of privacy. This is because they can be built to appear entirely opaque. If you want to keep prying eyes out of your backyard, you can reach out to your local fence company in Lake Zurich, Illinois and ask them about installing a wood fence.
Top-notch Aesthetics
As any reputable fence company in Lake Zurich, Illinois will tell you, each fence material provides its own unique aesthetics. However, of the bunch, perhaps the most aesthetically pleasing is wood. Natural and rustic, wood fencing has a warm and welcoming quality to it. Not to mention, it can be painted and stained to take on a variety of appearances, allowing for a great deal of customization.
If you want your fence to enhance the look of your property, using wood would be a great idea. You could even change its appearance over time if you wanted to, something that you can't do with any of the other fencing materials.
Reasonably Priced
The last big benefit of wood fencing is that it's reasonably priced. In fact, the only material that's cheaper than wood is chain link, a material that lacks the look and security of wood.
As such, if you're buying on a budget, wood wouldn't be a bad option at all. It's cheap not only to purchase but to have it installed as well.
The Drawbacks of Wood Fences
While wood fencing has many upsides, it does still have some drawbacks. These include the following:
High Maintenance
Simply put, wood fencing requires a lot of maintenance. Not only does it need to be cleaned on a regular basis, but it also needs to be repainted/re-stained and resealed, usually every three to five years.
Maintaining a wood fence is not just time-consuming — it's expensive as well. Therefore, while a wood fence is relatively affordable to purchase and install, it can end up costing quite a bit over time.
Lacks Durability
When compared to other fence materials, wood tends to lack durability. This isn't to say that it's void of durability. It's just that it's more susceptible to weathering, and therefore doesn't last as long.
When properly installed by a professional fence company in Lake Zurich, wood fencing typically lasts between 30 and 40 years. Metal fences, on the other hand, can last over 100 years. In short, if durability is your priority, a different material would be ideal.
Looking for the Premier Fence Company in Lake Zurich, Illinois?
Is a wood fence right for your property? If so, and if you're looking to have one installed by the premier fence company in Lake Zurich, Illinois, look no further than Action Fence. Regardless of the style of fence you want to install, we can accommodate you.
Contact us today at (847) 949-6690 to request a free estimate.