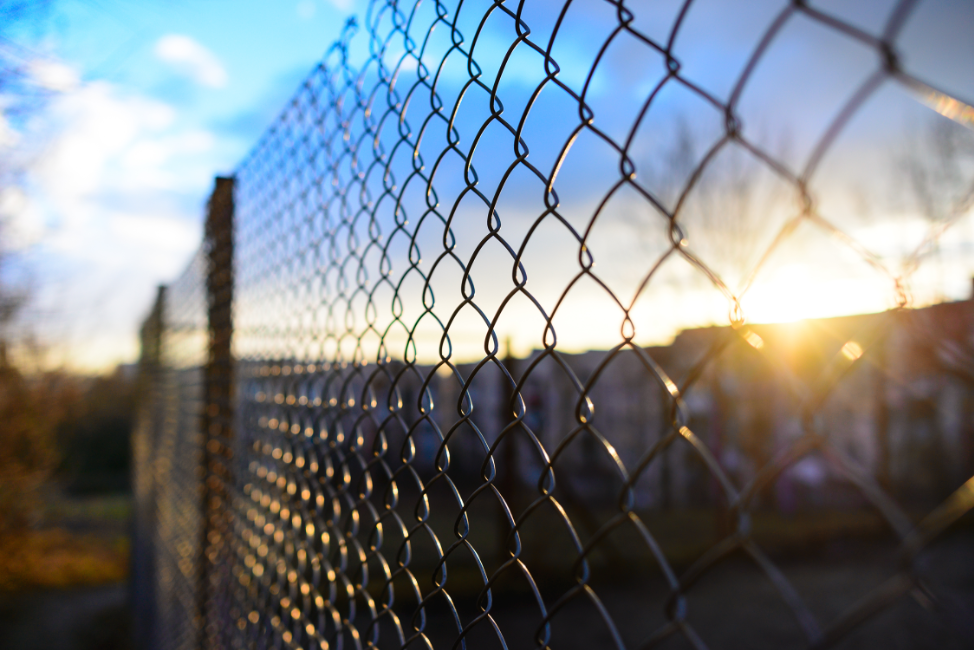 22 Feb

Security Fencing Options: Advice from an Arlington Heights Fence Company

Hoping to keep passersby out of your property? Looking to create a tangible boundary between your property and the outside world? If so, you should consider installing a security fence.

Security fences can be made out of a number of different materials, each of which comes with its own set of characteristics. Wondering which material would be right for your security fence? This Arlington Heights fence company is here to help.
Aluminum
Strong and durable, aluminum fencing is terrific for security purposes. Thriving through both rain and sunlight, it requires only small amounts of maintenance over the years. As such, it's a good set-it-and-forget-it option.
Cheaper than both steel and wrought iron, it's a relatively affordable purchase for those looking to install a metal fence, specifically. Whether you're securing a restaurant, a warehouse, a factory, or otherwise, aluminum will get the job done.
Steel
Steel is similar to aluminum, offering high durability, low maintenance, and top-notch strength. Note, however, that in steel, these characteristics are amplified. In other words, steel is like aluminum on steroids.
As such, steel is the ideal fencing material for high-security purposes. Therefore, if you're looking to secure a factory, or a warehouse, or a prison, steel would probably be the best option for you.
Wrought Iron
Wrought iron is a little different from steel and aluminum. A more malleable material, it can be stretched and distorted with crowbars and other similar objects. As such, it's not quite as secure as steel and aluminum. Not to mention, because it's prone to rust, it requires a lot more maintenance.
That said, wrought iron is highly durable, capable of lasting for over 100 years. It is extremely durable and provides a good amount of security. It could very easily be used to secure a factory, a warehouse, a restaurant or any other commercial property.
Chain Link
Up next is chain link, the weakest but most cost-effective of all metal fencing materials. Often seen around factories, warehouses, and construction sites, it offers above-average security in a pinch.
Note, however, that chain link is best used in tandem with security guards and other types of security entities. On its own, it can fairly easily be cut apart or scaled. This is not always true of steel, aluminum, or wrought iron.
Vinyl
If you're only looking to establish a baseline level of security around an office or restaurant, you could consider vinyl. This low-maintenance material is available at an exceedingly affordable price, allowing you to secure your property without breaking the bank.
While it could be broken with a hammer or other blunt object, it's very difficult to scale. Note, however, that vinyl is not designed to secure factories, warehouses, and other business or commercial properties.
Composite
Composite is essentially a stronger version of vinyl. As such, it lasts longer and is harder to break. Note, however, that like vinyl, it can be broken by blunt objects.
As such, like vinyl, composite should only be used to provide a baseline level of security. It's suitable enough for securing offices and restaurants, but in most cases, it lacks the ability to safely secure factories and warehouses.
Utilize the Services of an Arlington Heights Fence Company
Ready to install a security fence around your property? Hoping to utilize the services of an Arlington Heights fence company? If so, Action Fence is the company to call.
Experienced and knowledgeable, our team has installed numerous security fences throughout the Arlington Heights area. Regardless of the material you choose, we are ready to help.
Contact us now to get the process started!