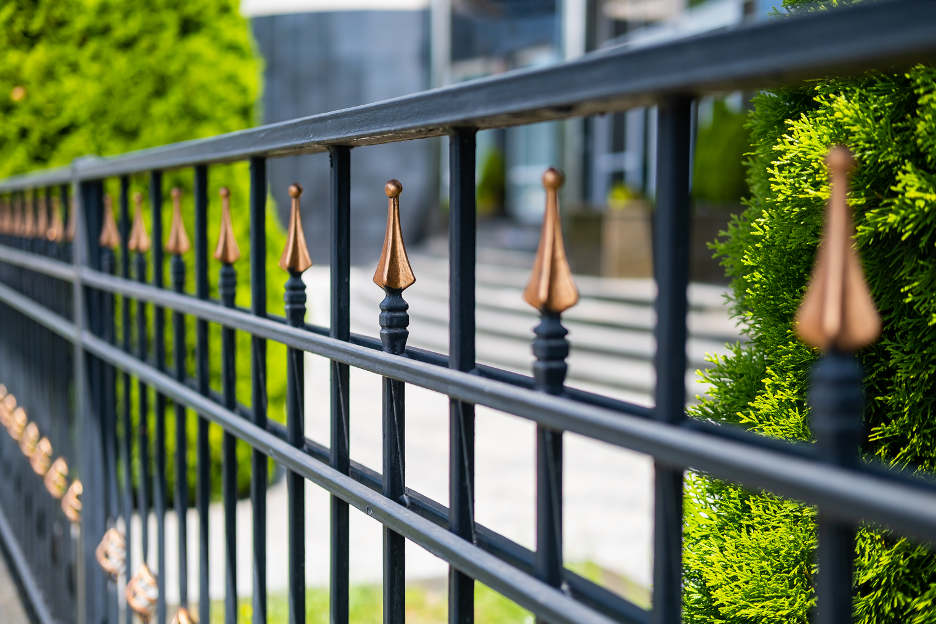 30 Jun

Residential Fencing Materials to Consider: Insights from a Residential Fencing Contractor in Highland Park, Illinois

Are you looking for ways to add more security to your property? Perhaps you're looking to enhance your property's privacy? In any case, you can achieve your goals by installing a new fence.

However, before you install a new fence, you'll want to be sure that you choose the right material. Are you interested in learning about the most popular fencing materials you should consider? This residential fencing contractor in Highland Park, Illinois is going to review them below.
Chain Link
The cheapest of all fencing materials is chain link. This is a metal material consisting of woven metal strands. It works well for security purposes, but it doesn't provide much in terms of privacy. However, if you wish, you can ask your residential fencing contractor in Highland Park, Illinois to adorn it with privacy slats.
Aesthetically, chain link isn't much to write home about. It's not ugly or poor looking; it just doesn't do a lot to enhance a property's overall appearance.
Wondering about maintenance? Chain link doesn't require much. In general, you just need to clean it from time to time.
Wood
Next, we're going to discuss wood fencing. Known for its aesthetics, wood can be painted or stained to take on any color. It can also be put together to take on several different fence styles, from lattice fences to post-and-rail fences and more.
Wood fencing excels in the realms of security and privacy. If you're trying to keep people off your property, trying to confine kids within your property, or just want some anonymity in your yard, it will serve you well.
One important note that your residential fencing contractor in Highland Park, Illinois will tell you is that wood fences require a lot of maintenance. In addition to cleaning it, you must also paint and seal it on a regular basis.
Vinyl
Vinyl is a synthetic material known for its low-maintenance capabilities. Resistant to both water and sunlight, it scarcely ever needs upkeep, generally only requiring cleaning on occasion.
Like wood fencing, it provides both security and privacy. These two materials are equals in these departments.
Aesthetically, vinyl fencing has quite a bit to offer. Though it does possess a sort of "mass-manufactured" look, it's available in several colors and will help to enhance the look of your property.
Composite
Composite is essentially a stronger version of vinyl. Like vinyl, it's synthetic. Note, though, that while vinyl lasts around 30 years in duration, composite can make it to 50 years and beyond.
Maintenance-wise, the materials are equals. This is to say that they're highly resistant to water and sunlight, and scarcely ever need upkeep. Composite fencing typically just needs to be cleaned from time to time.
Composite excels in the areas of privacy and security. It also excels aesthetically. Designed to look like stained wood, it has a high-end appearance that will instantly enhance the overall look of a property.
Metal
We'll end our list with the metal materials: aluminum, steel, and wrought iron. These materials are designed to last an exceedingly long time. While aluminum lasts around 70 years, steel and wrought iron can both thrive for over 100 years when properly installed by a residential fencing contractor in Highland Park, Illinois.
Steel and aluminum don't require much maintenance at all. Wrought iron, on the other hand, needs to be stained and painted every five years or so.
While all these materials provide terrific security, they don't offer much in the way of privacy. Aesthetically speaking, they're exceptional, and they will instantly improve the appearance of your property.
Looking for a Residential Fencing Contractor in Highland Park, Illinois?
Have you picked out the right fencing material for your property? If so, Action Fence is the company to call.
As the premier residential fencing contractor in Highland Park, Illinois, our crew has installed fences around countless properties throughout the Highland Park area. Regardless of your preferences, we are sure to have an option that's perfect for your space.
Contact us today to at (847) 949-6690 to discuss your options.