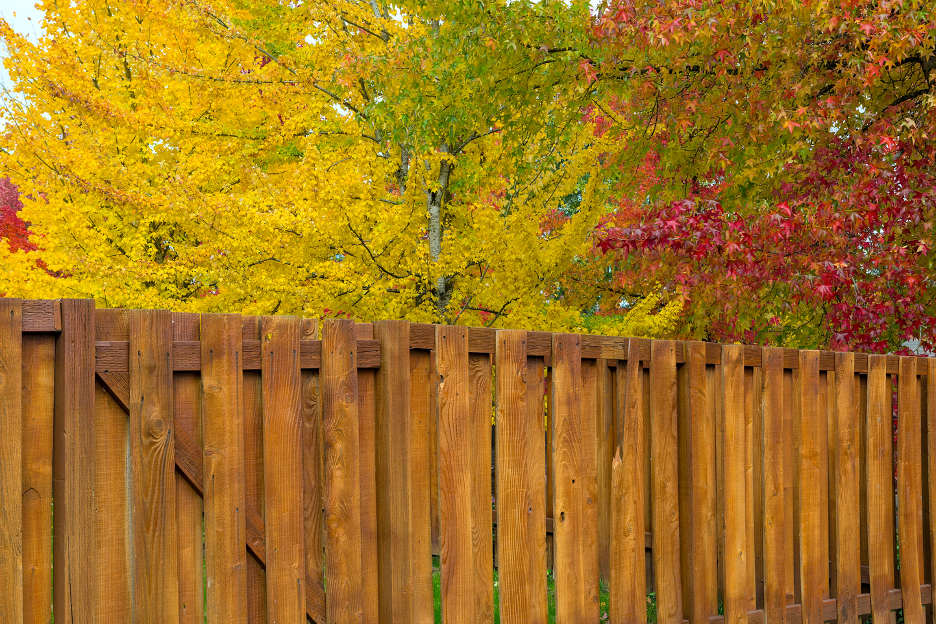 30 Oct

Which Fencing Material Is Right for Your Home? Insights from a Residential Fencing Company in Vernon Hills, Illinois

Today, homeowners have a wide variety of fencing materials to choose from. It can be difficult to narrow down your options and choose the best one. They all have their pros and cons, so the key is finding out which pros and cons best accommodate your situation.

That's where we can help. Below, this residential fencing company in Vernon Hills, Illinois is going to review the pros and cons of the most popular fencing materials to help you choose the one that is right for your home.
Chain Link Fencing
The most affordable fencing option is chain link. This metal material is completely see-through, though it can provide some privacy with the help of privacy slats. Designed to last for around 25 years, it requires very little in the way of maintenance — usually just a cleaning from time to time.
Chain link is good for security purposes, though it is somewhat easy to climb over. It will keep passersby out of your yard, but it won't necessarily deter intruders. It's also good for confining dogs, assuming it is high enough.
Vinyl Fencing
Vinyl is a synthetic material that's designed to be both low-maintenance and durable. It lasts for around 30 years, while requiring only the occasional cleaning.
Most residential fencing companies in Vernon Hills, Illinois offer the material in a wide variety of colors. Note, though, that it tends to possess a bit of an "assembly line" look. In other words, it doesn't quite possess the authentic aesthetic of other materials.
Nonetheless, it works for both security and privacy purposes and will still look great around your home. On the affordable side, it's a solid option for anyone.
Composite Fencing
Next up is composite. This is essentially vinyl on steroids. Like vinyl, it's synthetic. Note, though, that it lasts around 50 years as opposed to 30, and it is much tougher than vinyl overall.
Composite requires almost no maintenance. In most cases, it just needs to be cleaned. Great for both privacy and security, it thrives on all fronts.
This is quite an attractive material. It's available not only in several colors, but in several styles as well. Plus, it's designed to look like treated wood.
One possible downside to composite is its price, which can be relatively high compared to other materials. That said, due to its longevity, it provides great value for the price when carefully installed by a residential fencing company in Vernon Hills, Illinois.
Wood Fencing
Wood fencing possesses an authentic look, decent durability, and both privacy and security capabilities. It's the classic fence material and looks great around homes of all kinds.
In most cases, wood lasts around 35 years. However, for it to last that long, it needs regular maintenance. This includes painting, sealing, and cleaning.
If you're okay with regular maintenance, wood is a great choice. It could transform the look of your property.
Wrought Iron Fencing
We'll end our list with wrought iron. This tough metal material can last for over 100 years. Note, though, that it requires a decent amount of maintenance, including regular de-rusting and painting.
It is decent for security purposes, though isn't necessarily great for pet confinement. It is also not great for privacy purposes. If privacy is your main concern, your residential fencing company in Vernon Hills, Illinois will likely suggest choosing a different material.
The true upside of wrought iron is its look. It's extremely aesthetically pleasing, possessing a regal look.
Looking for the Most Trusted Residential Fencing Company in Vernon Hills, Illinois?
Have you decided on the right fencing material for your property? Ready to have your new fence installed? If so, look no further than Action Fence.
As the most trusted residential fencing company in Vernon Hills, Illinois, we have installed countless fences throughout Vernon Hills and its surrounding suburbs. Contact us today at (847) 949-6690 to discuss your options.