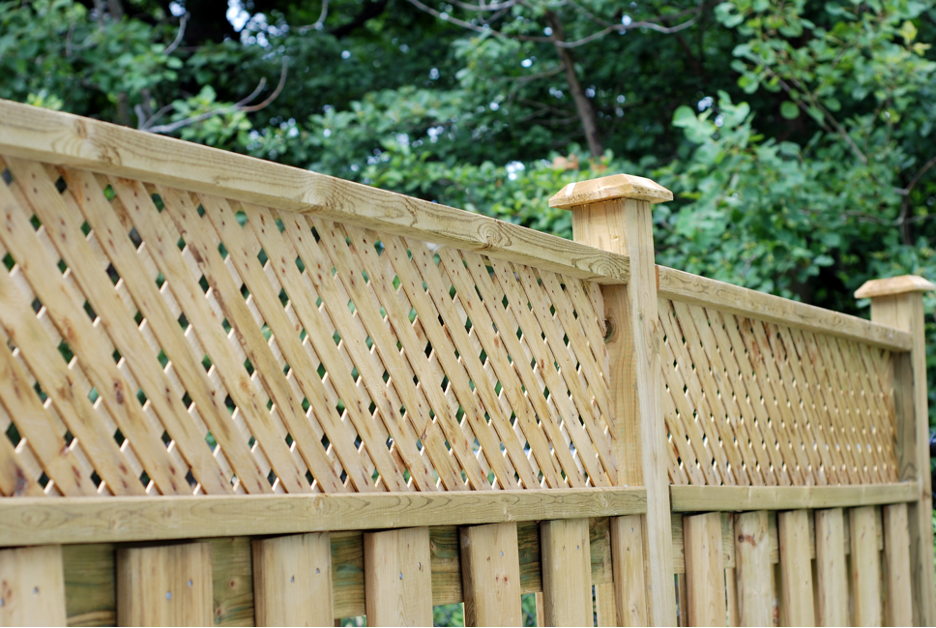 10 May

Looking to Install a Residential Fence in Mundelein, Illinois? Let's Review the Different Materials That Are Available

After some deep thought, have you decided to install a residential fence? If so, congratulations! Now, the question becomes: which material should you choose? In fact, most people don't know much at all about the different fencing materials that are available today.

Fortunately, we do, and we can explain all the details. Without further ado, here are the different materials to consider when installing a residential fence in Mundelein, Illinois.
Chain Link Fencing
Chain link fencing is some of the most popular fencing in existence. The reason for this? Its price. Chain link fencing is the most affordable option on the market.
However, chain link fencing is much more than just a great deal. It provides above-average security, and it can easily confine both kids and pets to your backyard. In addition, if it's adorned with privacy slats, it can provide a decent level of privacy.
Durable, low-maintenance, and easy to install, this is a great set-it-and-forget-it type of material. If you decide to install it at your property in Mundelein, it should serve you well over the next 25 to 35 years.
Wood Fencing
Wood fencing is highly versatile. There are many different types of wood fences that you can install — from picket fences, to louver fences, to post and rail fences, and much more. Each style of fence comes with its own characteristics and aesthetic appeal.
A wood fence can provide you with ample privacy, and it also does a good job of securing pets and keeping out intruders. Capable of being painted any color, it can transform the look of your property.
One thing to note here is that wood fencing requires quite a bit of maintenance. It needs to be cleaned, sealed, and repainted somewhat regularly. If you stay up to date with its maintenance, wood fences can last around 30 years.
Wrought Iron Fencing
Wrought iron fencing is known primarily for its aesthetic. Possessing a Victorian flair, it provides a feeling of luxury to any property where it's installed.
Note, however, that it's an exceedingly strong material as well. As such, it can work well for security purposes. The same is not exactly true for privacy purposes. See, wrought iron fencing have large gaps, which means they provide very little in terms of privacy.
Where wrought iron truly shines is in its durability. When properly maintained, this material can thrive for over a century.
Vinyl Fencing
Looking for a low-maintenance alternative to wood? If so, vinyl could be a great option. This material typically lasts for between 20 and 30 years, and it requires almost no maintenance whatsoever. At most, it might need to be cleaned from time to time.
In addition, vinyl provides a decent level of security and privacy. Because it's a tall, opaque material, it can't be seen through at all.
One area where vinyl falls short of wood is in its aesthetic. It has more of a mass-manufactured feel to it. Not to mention, it can't be painted like wood can, which limits your color options. That said, vinyl fencing is still available in a wide variety of colors, and there's almost sure to be one that you'll like.
Composite Fencing
Composite is like vinyl, but it's taken up a notch. It's not only stronger and more durable (it can last for over 50 years) but it's more aesthetically sophisticated as well. Often designed to look like wood, it can add a luxurious feel to your property.
The catch is that composite is priced higher than vinyl. However, when you consider the fact that it lasts a long time and doesn't require much maintenance, you'll find that there's a lot of value for the price.
Ready to Install a Residential Fence in Mundelein, Illinois?
Are you ready to install a residential fence around your yard in Mundelein, Illinois? Need help choosing the right material? Action Fence is here to help.
We've installed residential fences all throughout the Mundelein area and beyond. Whether you want to add an aluminum fence, a chain link fence, a wood fence, or otherwise, we can accommodate you. Contact us today to discuss your needs!