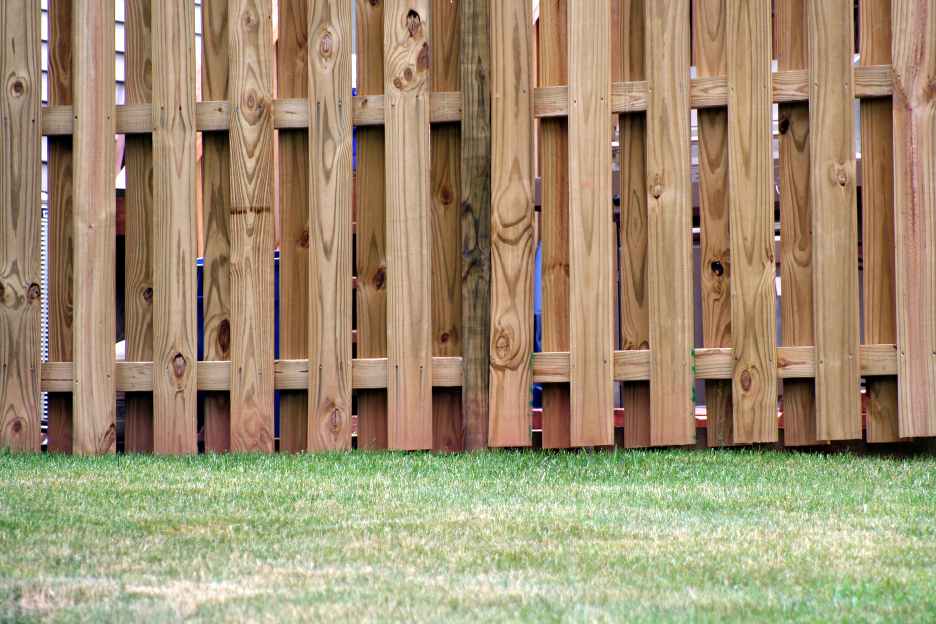 30 Aug

Comparing the Most Popular Residential Fence Materials: Insight from a Residential Fencing Contractor in Highland Park, Illinois

Are you looking for ways to make your property a little more secure? Perhaps you're hoping to add more privacy? In either case, installing a fence around your yard could make a major difference.

But before you install a new fence, you'll need to decide which material is right for your needs. Are you looking for some information about the various materials that are available? This residential fencing contractor in Highland Park, Illinois is going to compare them below.
Wood Fencing
Wood fencing is known primarily for its aesthetic. It possesses a natural and rustic appearance, and it can be painted or stained to take on a variety of different styles. It can also be formed to create several different types of fences, including lattice fences, post-and-rail fences, picket fences, and more.
In terms of durability, wood fencing lasts around 40 years. It does require quite a bit of maintenance along the way, including regular cleaning and sealing.
Great for both privacy and security, wood fencing is a solid option for just about anyone. It will confine kids and pets and ensure that passersby aren't coming onto your property.
Vinyl Fencing
Next up is vinyl. This synthetic material is known for its low-maintenance capabilities, and it's also designed to last for around three decades of use.
Aesthetically, vinyl is attractive. Note, though, that because it's manufactured in a factory, it tends to have a mass-manufactured look. Residential fencing contractors in Highland Park, Illinois offer this material in several colors, which guarantees that your fence will match the overall appearance of your property.
Vinyl provides ample security and privacy, and it can also reliably be used to confine kids and pets. For residential purposes, it's one of the best fencing options around.
Composite Fencing
Composite is somewhat like vinyl in the sense that it's synthetic. However, it's much stronger and more durable. Whereas vinyl fencing lasts around 30 years, composite fencing can last up to 50 years and sometimes even more.
Like vinyl, composite requires very little maintenance. In most cases, it just needs to be cleaned on occasion.
In terms of aesthetics, most residential fencing contractors in Highland Park, Illinois will agree that composite is superior to vinyl. Whereas vinyl has that "mass-manufactured" feel we spoke about, composite has a high-end and luxurious feel. In fact, it looks a lot like stained and painted wood.
The only possible downside to composite fencing is its price. When you consider its durability and low maintenance needs, it offers a lot of value for the price.
Metal Fencing
There are three primary metal fencing materials — these include wrought iron, steel, and chain link. Each has its own benefits, but drawbacks as well.
Wrought iron is known for its luxurious aesthetics. It lasts well over 100 years, but it requires a great deal of maintenance. While it's good for security purposes, it doesn't offer much privacy.
Steel is both durable and low maintenance. Like wrought iron, it can last for over 100 years when installed by a residential fencing contractor in Highland Park, Illinois. It's also quite attractive. While it's excellent for security, it doesn't offer much in the way of privacy.
Chain link is the most affordable fencing material there is. It offers above average security, but it lacks privacy in and of itself. Privacy slats can be added, allowing for a decent level of privacy overall. It lasts around 30 years and requires very little maintenance.
Looking for a Residential Fencing Contractor in Highland Park, Illinois?
Have you decided on the right fencing material for your property? If so, and if you're ready to have your new fence installed by the best residential fencing contractor in Highland Park, Illinois, Action Fence is the team to call.
We have installed all types of fences for homeowners throughout the Highland Park area. Whether you are looking for a wood fence, a vinyl fence, a composite fence, or some other material, we have you covered. Contact us today at (847) 949-6690 to discuss your options.