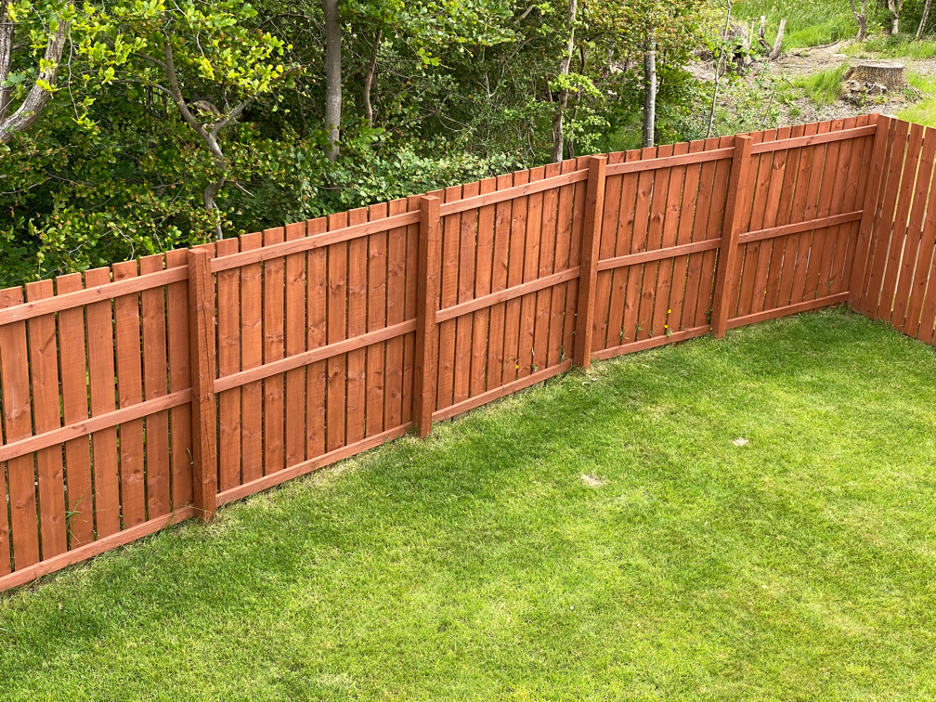 30 Apr

What Are the Best Privacy Fence Materials? Insights from a Residential Fence Company in Oak Park, Illinois

Are you looking for a little more privacy in your yard? If so, you should consider installing a privacy fence around your property. But if privacy is your main concern, the question is: which fencing material should you choose?

To help you decide, this residential fencing company in Oak Park, Illinois is going to review some of most effective materials for privacy fences below.
Wood
Wood can be used to create fences of all kinds, from rail fences to lattice fences to picket fences and more. It can also be used to create a top-notch privacy fence.
Entirely opaque and capable of being nailed extremely close together, it leaves only small gaps through which a passersby can peek. Plus, because a residential fencing company in Oak Park can built it to any height you prefer, it can block the view of even the tallest human beings.
Some of the additional features of wood fencing include beautiful aesthetics, good durability, and above-average security. Available at a reasonable price, it's one of the most popular residential fencing materials in the Oak Park area.
Vinyl
Vinyl fencing is about equal to wood in terms of privacy provided. Like wood fencing, vinyl fencing is characterized by particularly close vertical panels. It's almost impossible to peek through.
The difference between the two, however, is that while wood fencing can be built to any height, vinyl fencing has height limitations. This is because it's manufactured in factories and comes in only select sizes.
When properly installed by a residential fencing company in Oak Park, Illinois, vinyl fencing provides excellent privacy.
Composite
When it comes to privacy, composite is almost identical to vinyl. This is to say that it provides terrific privacy but that it is manufactured in only select sizes.
The difference between vinyl and composite is that composite is much more durable. Not to mention, it tends to possess a nicer aesthetic.
On the other hand, it's much more expensive. If you're on a limited budget, wood or vinyl would probably be better options.
Chain Link
In and of itself, chain link fencing doesn't provide any privacy at all. However, with the help of privacy slats, it's capable of providing a good level of privacy overall.
Privacy slats can be seen through to an extent. They don't allow for complete anonymity. That said, they're much better than bare chain link fencing.
Curious as to the other benefits of chain link fencing? Low cost, low need for maintenance, and security. You can learn more about chain link fencing by contacting your local residential fencing company in Oak Park, Illinois.
Metal
The two primary metal fencing materials are steel and wrought iron. These materials serve a lot of purposes. Unfortunately, privacy isn't one of them.
Steel and wrought iron fencing consists of narrow, widely spaced bars. These bars have large gaps between them and so are effectively, for the sake of privacy, transparent.
While steel and wrought iron fencing don't provide any privacy, they do provide substantial amounts of security. Not to mention, they look great.
One last thing you should know about metal fencing materials is that they're relatively expensive. However, with proper maintenance, they can last for well over 100 years.
Looking for the Premier Residential Fencing Company in Oak Park, Illinois?
Have you chosen your ideal material? If so, and if you're looking for the premier residential fencing company in Oak Park, Illinois, look no further than the team at Action Fence.
We have installed countless privacy fences throughout the Oak Park area. Regardless of the fence material you choose for your home, we can get the job done right. Contact us today at (847) 949-6690 to request a free estimate.