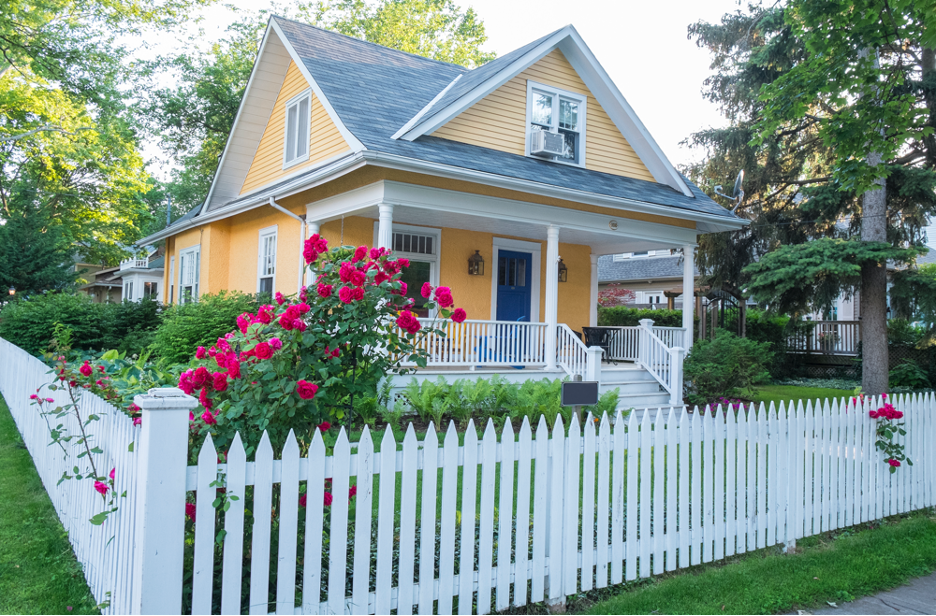 10 Sep

Residential Fence Materials to Consider: Insights from a Fence Company in Mettawa, Illinois

When thinking about installing a new fence, most homeowners can envision how they want it to look. However, the tough part is choosing the right material.

With that said, the question becomes: what types of residential fence materials should you consider? Great question, and it's one that this fence company in Mettawa, Illinois can answer. Without further ado, we're going to review some of the most popular fencing materials below.
Wood Fencing
Wood is the most classic fencing material out there. It offers up a wide range of aesthetics, from rustic to elegant to charming and more. This is because it can be painted to take on any color you prefer. It can even be stained, allowing it to maintain its natural wood appearance.
Functionally, wood thrives on several fronts. It's strong and sturdy, and it's very difficult to climb over. As such, it's great for security purposes. Opaque in appearance, it provides great privacy as well.
One potential downside to installing a wood fence in Mettawa in its maintenance needs. It not only needs to be cleaned on a regular basis, but also sealed regularly.
Chain Link Fencing
Chain link fencing isn't exactly known for its aesthetics. However, it does provide a lot in terms of functionality, and at a low price to boot.
A fairly strong material, chain link fencing is often used for security purposes. It's great for confining kids and animals, and it can be built to just about any height you prefer.
While it doesn't provide privacy on its own, it can be equipped with privacy slats. These give the fence an almost translucent appearance, allowing for above average levels of privacy.
Vinyl Fencing
Vinyl fencing is a synthetic material that's good for privacy, security, and just about everything else. Available for a reasonable price, it's a common choice for many homeowners in Mettawa.
Vinyl is available in a wide variety of colors, and it even comes with some stylistic options that can be customized. As such, it can do a lot to elevate the aesthetic of a home. It is also a relatively affordable material, offering great value for the price.
Most vinyl fences last around 30 years before its color starts to fade. However, if you don't mind the faded color, you can probably get five to ten more years of use out of it.
Composite Fencing
Composite fencing is essentially a step up from vinyl. Not only is it more durable, but it's stronger as well. It can reasonably last up to 50 years, with some composite fences lasting up to 60 or 70 years.
Like vinyl fences, composite fences require almost no maintenance. However, they're quite a bit more expensive than vinyl fences. This, of course, is justified by composite's superior durability — not to mention its enhanced aesthetic.
Metal Fencing
If you're looking to install metal fencing in Mettawa, there are three different metal fencing options to consider. These include steel, aluminum, and wrought iron. All three are extremely durable, with steel and wrought iron lasting for over 100 years, and aluminum lasting for around 70 years.
Aesthetically, wrought iron is considered the most elegant option. It often has pointed tops and is associated with Victorian-era homes. Nonetheless, steel and aluminum are aesthetically pleasing as well.
If you're looking for a security fence, all three of these are solid options. Note, though, that they're all somewhat lacking in terms of privacy.
Looking for a Reputable Fence Company in Mettawa, Illinois?
Have you chosen your fence material? Looking to partner with the most trusted fencing company in Mettawa, Illinois? If so, the professionals at Action Fence have you covered.
Our crew has installed countless residential fences throughout the Mettawa area. Contact us today to request a free quote.