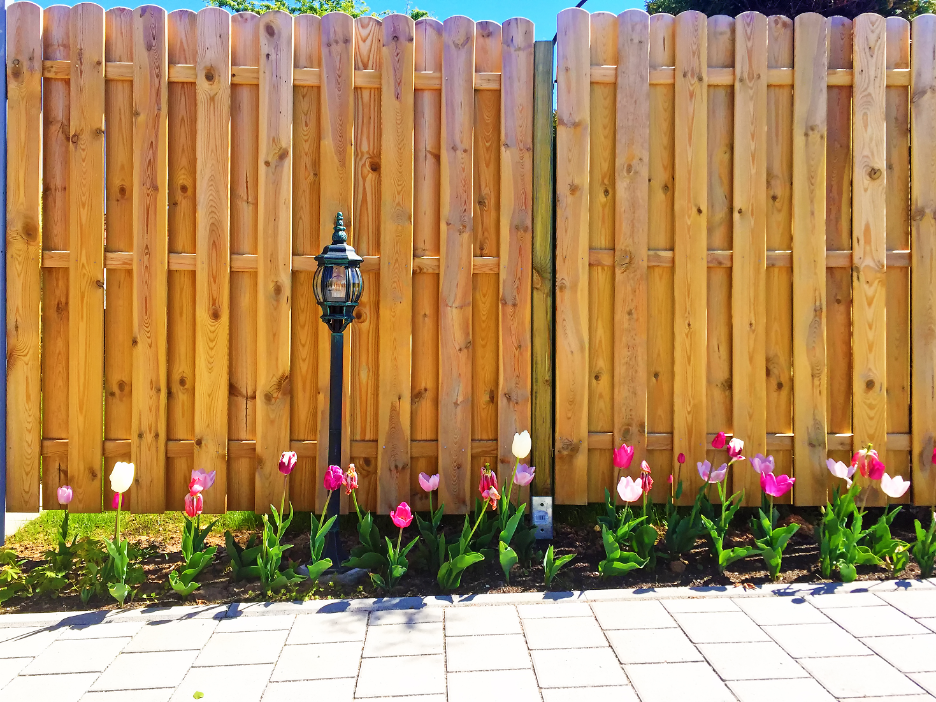 20 Jun

Four Reasons to Install a New Fence: Insights from a Residential Fence Company in Lake Zurich, Illinois

Are you thinking about making some improvements around your property this summer? If so, installing a new fence is one project that can have a major impact on your outdoor space.

There are several benefits that come from installing a new fence. This residential fence company in Lake Zurich, Illinois is going to discuss some of the main benefits below.
1. It Will Enhance the Security of Your Property
Are you tired of passersby cutting through your backyard? Having trouble with unscrupulous individuals intruding on your property? Want to keep everyone out? If so, installing a fence would be a great idea.
By installing a fence around your yard, you'll have a physical barrier in place to keep people from coming onto your property. It will keep out all passersby and will serve as a major deterrent to potential intruders.
There are all sorts of great security fence materials out there, from aluminum to steel to wrought iron to wood to vinyl and more. As always, you can contact a residential fence company in Lake Zurich, Illinois to discuss your options.
2. It Will Enhance the Privacy of Your Property
Not only will a fence enhance the security of your property but the privacy of your property as well. You'll be able to sit in your backyard in complete anonymity, blocked by an opaque barrier.
Note, though, that this is dependent on the type of material you use to build your fence. Not all materials provide privacy capabilities. Whereas wood, vinyl, and composite are terrific for privacy purposes, steel, wrought iron, and chain link are lacking. That said, if you do go with chain link, you can supply it with more privacy by adorning it with privacy slats.
3. It Will Improve the Look of Your Property
Fences carry aesthetic benefits as well. In surrounding your property with a fence, you can greatly enhance its look.
Every fencing material carries a different aesthetic identity. Wrought iron fencing possesses a regal and luxurious quality. Steel fencing is sleek and modern. Composite fencing has a modern and high-end quality. Vinyl fencing has a mainstream vibe.
As any residential fence company in Lake Zurich, Illinois will tell you, wood is the wildcard of the bunch. It can be painted and stained to take on a variety of colors, which means it can take on just about any aesthetic imaginable.
Regardless, a fence can improve the look of your yard. It will give it a whole new identity, and it will create a more secluded feel.
4. It Will Increase the Value of Your Property
The last reason we're going to discuss is an increase in property value. When you have a new fence installed by a professional residential fence company in Lake Zurich, Illinois, the value of your home will instantly go up.
Think about it. Home buyers are almost certainly going to spend more money on a house with a fence than they are on a house without one. After all, fences cost thousands of dollars to install. Not to mention, installing them can be a large undertaking for homeowners.
Many home buyers will pay additional money to avoid this undertaking, and to save themselves a bit of money in the long run as well. There are all sorts of projects that can add value to your home. Installing a fence is one of the most lucrative.
Looking for the Top-Rated Residential Fence Company in Lake Zurich, Illinois?
Are you ready to install a new fence around your home? If so, and if you're looking for the top-rated residential fence company in Lake Zurich, Illinois, look no further than the team at Action Fence.
Contact us today at 847-949-6690 to learn how we can help.