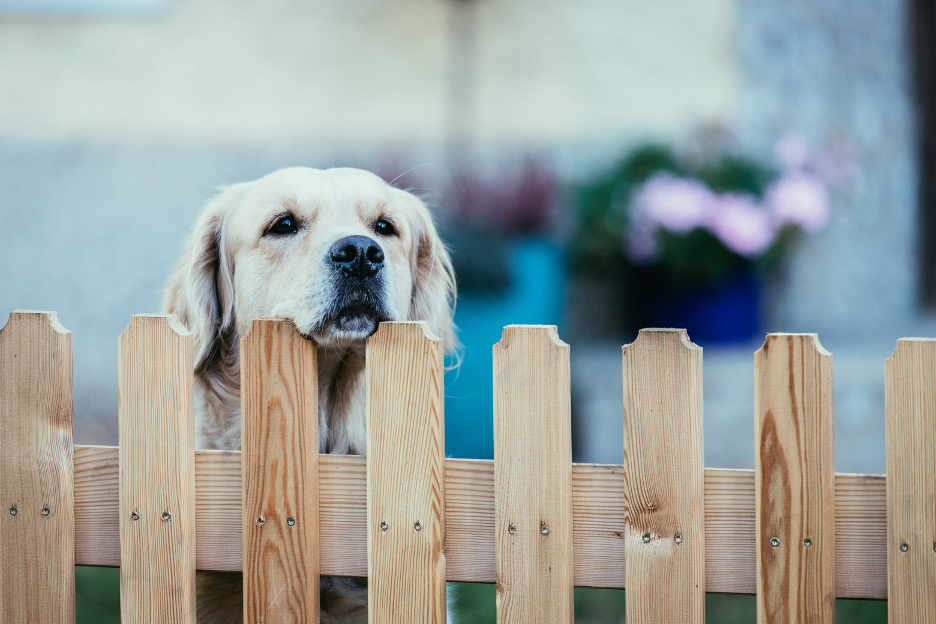 20 May

What Are the Best Types of Fences for Pets? Insights from a Residential Fence Company in Buffalo Grove, Illinois

Are you looking for ways to let your dogs, cats, or other pets roam safely outside? Don't have the time to hold them on a leash? If so, you should consider installing a fence around your yard.

The question you might have now, is: what type of fence is best for confining pets? Fortunately, you've come to the right place. This residential fence company in Buffalo Grove, Illinois is going to discuss all the things you should consider below.
Things to Consider When Choosing a Fencing Material for Pet Confinement
When choosing a fence material for pet confinement purposes, there are several things to consider. These things include the following:
The Size of Your Pets
First, you should think about the size of your pets. Are your pets on the large side? If so, just about any fencing material will accommodate you. On the other hand, if your pets are small, they might be able to escape through fences made from steel or wrought iron.
How Your Pets React to Others
Not only should you consider your pets' sizes, but how they react to others around them as well. Do your pets tend to ignore people and other animals? If so, it won't really matter which fence material you choose.
Conversely, if your pets bark at every person or animal that they see, your residential fence company in Buffalo Grove, Illinois may recommend going with a material that can't be seen through. Materials that fit this bill include wood, vinyl, and composite.
Whether Your Pets Are Prone to Fleeing
The last thing you'll want to consider is whether your pets are prone to fleeing. If your pets tend to wander off on their own, you're going to want to choose the most secure fencing material available.
If, on the other hand, your pets are subdued by simple boundaries, you can use essentially any fencing material in existence (provided that these materials aren't wide enough for your pet to fit through).
The Top Fencing Materials for Pet Confinement
Depending on the specific circumstances, just about any fence material can be used for pet confinement purposes. That said, some materials are more beneficial than others. We're going to review them below.
Composite
Composite fencing is extremely tough and durable. Completely opaque in appearance, it can't be seen through, and is essentially impossible to break through as well. Composite fencing usually stands at around six feet in height. This is more than enough height for confining most pets. Note, though, that if you need more than six feet of height, there are still composite options available.
Vinyl
Vinyl is like composite in the sense that it's synthetic, tough, and durable. Also, like composite, it's tall and hard to see through. When properly installed by a residential fence company in Buffalo Grove, Illinois, vinyl fences are terrific for confining pets.
Wood
Wood can be used to build fences of all shapes and sizes. Therefore, it's arguably the best fence material for pet confining purposes. Not only can it create an opaque barrier but a gapless and tall one as well.
Chain Link
Chain link works well for confining pets. Note, though, that it can be seen through. Because of this, it's likely to give your dog a good number of things to bark at throughout the day. If this is a problem for you, you're better off going with something else.
Metal
Steel, aluminum, and wrought iron are generally good for bigger animals. However, any knowledgeable fence company in Buffalo Grove, Illinois will warn you that their posts are generally too widely spaced to accommodate small animals. Plus, they're see-through, and could facilitate a lot of barking.
Looking for a Residential Fence Company in Buffalo Grove, Illinois?
Are you interested in installing a fence to help confine your pets? If so, and if you're looking for the best residential fence company in Buffalo Grove, Illinois, Action Fence is the company to call.
With a wide range of styles and materials to choose from, we're sure to have an option that's suitable for your needs. Contact us today at 847-949-6690 to get started.