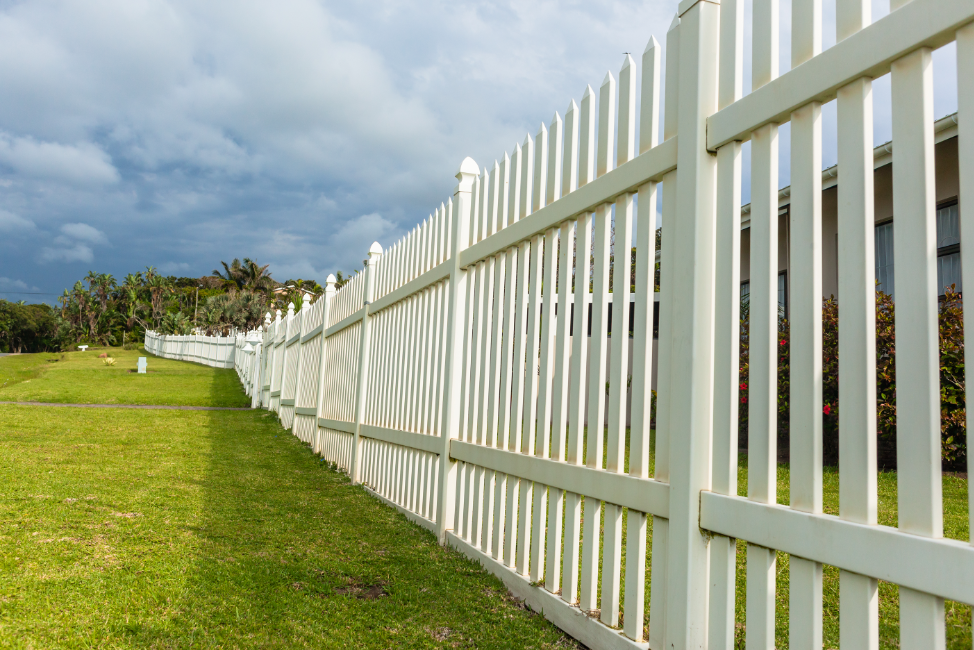 15 Feb

The Pros and Cons of PVC Fencing: Insights from a Northbrook Fence Company

Looking to install a fence around your Northbrook property? Hoping for it to be both durable and low maintenance? If so, you should consider making it out of PVC, a synthetic material that thrives in inclement weather.

PVC offers a variety of benefits. That said, it has its downsides as well. Curious as to what they are? Then read below. This Northbrook fence company has you covered.
What are the Pros?
Durable for the Price
While PVC is far from the most durable fencing material on the market, for its price, it's exceedingly durable. At a minimum, it will last around 25 years. However, it's not uncommon for it to last 30 or even 35 years.
In comparison, similarly priced chain link and wood last around 20 years. In other words, PVC offers a lot of bang for its buck.
Low Maintenance
Perhaps the greatest of PVC's benefits is its low maintenance needs. Along with composite, PVC is the most low-maintenance fencing material on the market. Generally speaking, it requires only a cleaning now and then.
The same can't be said of wood, chain link, or other metal materials. These materials require regular staining, sanding, and de-rusting in addition to regular cleaning.
Resistant to Weather
As was noted above, PVC fencing thrives in inclement weather. Rain and sunshine have little effect on this tough and structurally-sound material. This is why its maintenance needs are so miniscule.
Looking for a set-it-and-forget-it material that can withstand the severe Northbrook weather? PVC will have you covered.
Affordable
One of the biggest draws of PVC fencing is that it's affordable. In fact, along with wood and chain link, it's one of the most affordable fencing materials on the market.
Generally speaking, PVC can be installed for between $15 and $30 per linear foot. In comparison, wood costs between $15 and $45 per linear foot. Note, however, that chain link is generally cheaper, running at around $7 to $10 per linear foot.
It's also important to note, however, that because PVC requires such little maintenance, it comes with very few costs over time. This is not true of either wood or chain link.
What are the Cons?
Aesthetically Limited
One of the biggest problems with PVC fencing is that it's aesthetically limited. While it comes in a number of colors, its inability to be painted strictly limits its aesthetic options. This is not true of paintable materials, like wood.
PVC styles are limited as well. Though they can be very attractive, they are mass-manufactured, and thus look like many of the other fences around them. As such, PVC is not typically deemed to be a "high-end" fencing material.
Vulnerable to Mildew Growth
As was noted above, PVC fencing does need to be cleaned from time to time. Not only does it suffer from dirt and other such debris, but mildew as well. Mold, algae, and similar substances are attracted to PVC and can completely cover it over time.
Fortunately, mildew can be fairly easily removed. All that's needed is a mixture of bleach and water. Apply this mixture to the fence and you'll see results in no time.
In Need of a Northbrook Fence Company?
Is PVC the material for you? In need of a Northbrook fence company? If so, we here at Action Fence are the people to see.
Our team of seasoned and skilled fence installation specialists has installed a number of PVC fences throughout the Northbrook area. We would be happy to install your fence as well.
Contact us today for a free quote!