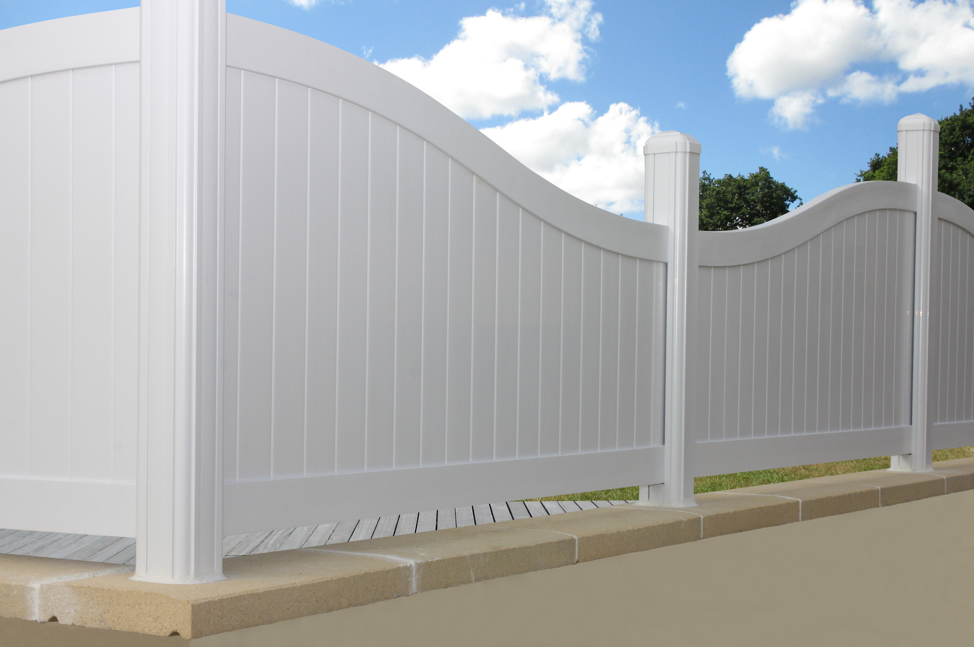 15 Aug

What are the Advantages and Disadvantages of PVC Fencing; Perspective from a Lincolnshire, Illinois Fence Company

There is no shortage of fencing materials on the market today. However, of all materials on the market, perhaps none is more popular than PVC, or vinyl.

Looking to install a vinyl fence in your yard? Wondering what PVC fencing has to offer? Then read below. We're going to get into both the advantages and disadvantages of PVC fencing in Lincolnshire, Illinois.
The Advantages:
Low-Maintenance
One of the biggest perks of PVC fencing is that it requires very little maintenance to upkeep. This is due primarily to the fact that it's resistant to weather damage. Therefore, it doesn't need to be sealed.
Generally, PVC fencing will get by with a few cleanings here and there. A power washer or a rag and some soap will typically get the job done.
Weather Resistant
As was just noted, PVC fencing is resistant to weather, allowing it to thrive for years without warping or misshaping. Not only does it stand up against rain, but against sunlight as well. No staining or sealing is necessary. You can simply set it, forget it, and enjoy up to 30 years of low-maintenance privacy and security.
Reasonably Priced
While it's not the most affordable fencing material on the market, PVC fencing is still quite affordable. Whereas a picket PVC fence costs between $15 And $20 per linear foot, a PVC privacy fence costs between $20 and $40 per linear foot. PVC fence is more expensive than wood and chain link, but less expensive than steel, aluminum, and wrought iron.
Durable
Though there are more durable fencing materials in existence, PVC offers good durability, especially for its cost. In most cases, you can expect to get 30 or so years out of a vinyl fence. In some cases, it's even possible to get 40 years out of a vinyl fence.
Considering the fact that vinyl fences require very little maintenance, this is a huge bargain. In other words, by installing a vinyl fence, you stand to receive an exceedingly large return on your investment.
The Disadvantages:
Limited Aesthetic
One of the biggest complaints you'll get with PVC fencing is that it's limited aesthetically. While PVC isn't an unattractive material, it isn't a particularly astounding one either. It has a bit of a mass-manufactured look to it, one that pales in comparison to the natural or upscale looks of wood and metal, respectively.
Plus, it should also be noted that PVC fencing can't be painted. What you buy is what you get, and, when you're buying, you have a somewhat limited number of colors available to you.
All of that being said, you shouldn't let the aesthetics of PVC fencing detract you from buying it. It's one of the most popular fencing materials in the world, meaning that most homeowners have some sort of aesthetic appreciation for it.
Prone to Mildew Buildup
The other con of PVC fencing is that it's prone to mildew buildup. Note, however, that cleaning up mildew is the one maintenance measure you'll need to think about upon installing it. Compared to the maintenance associated with other fencing materials, this is exceedingly tame.
Contact a PVC Fence Installation Company in Lincolnshire
Is PVC the fencing material for you? Looking to install PVC fencing in Lincolnshire, Illinois? If so, look no further than the fence installation specialists with Action Fence. We are the premier fence company serving the Lincolnshire area.
Skilled and experienced, our team has installed countless fences throughout the Lincolnshire area. Regardless of your fencing needs, our team can accommodate you in an efficient and professional manner.
Contact us now to get your fencing installation started!