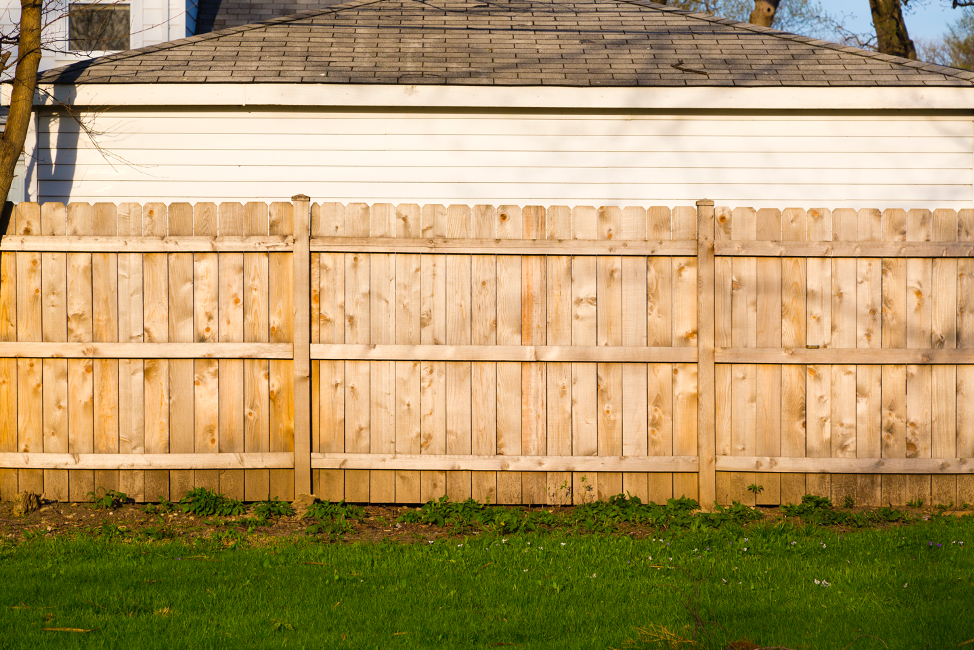 22 Mar

Fence Installation in Palatine: Six Types of Wood Fences to Consider from a Palatine Fence Company

If you're looking to add to the aesthetic of your property, you should consider installing a wood fence. Though maintenance-intensive, wood fences possess a certain rustic charm that no other fencing materials possess. As such, they can add to the visual appeal of a home.

Are you ready to transform your property by installing a wood fence in Palatine? If so, you're going to have to choose a type. There are six general types of wood fences available, which we will review below.
1. Picket
Do you want that classic American aesthetic? If so, we fence can provide what you're looking for. Available in a number of heights, picket fences have pointed tops that offer a unique appearance.
It's important to note that picket fences aren't known for their privacy. Generally speaking, their slats are spaced out to allow for vision, sunlight, and airflow. Therefore, while they provide a baseline level of privacy, they are quite easy to see through.
2. Board on Board
From a distance, board on board fences look similar to picket fences. However, once you get closer to them, you can start to pick up on the differences.
These fences consist of a series of staggered slats. These slats alternate from one side of the fence to the other, providing room for air to flow through while blocking the sunlight.
Offering above-average privacy and security, board on board fences can be built in a wide variety of heights. That said, most of them stand at about 6 feet tall.
3. Post and Rail
If you live in a rural area, you might consider installing a post and rail fence. Post and rail fences are as rudimentary as fences come, consisting of only a few horizontal slats intersected by only a few vertical slats. They are often used to keep horses, cows, and other large animals confined to one area.
That said, post and rail fences carry a certain charm about them. As such, they can be used solely as ornamental entities.
4. Lattice
Lattice fences are some of the most unique looking fences available. While their bottom portions are solid and opaque, their top portions contain a series of intricate designs, allowing people to see through and admire them.
These fences work terrifically for security purposes, and reasonably well for privacy purposes. They are available in a wide variety of styles.
5. Stockade
If privacy and security are your main priorities, you should consider installing a stockade fence. These fences are built with tightly lined panels, allowing little to no sunlight, ventilation, or visibility.
They stand at around 6 feet tall and often contain pointed tops. While they may not draw a lot of attention, they serve their purpose well.
6. Louver
Louver fences are unique in that they look like similar to window blinds. Consisting of a series of narrow, angled, horizontal slats, they allow through decent amounts of light and wind while allowing for only trace amounts of visibility.
A louver fence can provide your property with an original and fresh aesthetic, helping it stand out from other properties in the neighborhood. In addition, it will improve the privacy and security of your yard.
In Need of Fence Installation in Palatine?
Are you interested in installing any of the fences reviewed above? In need of fence installation company in Palatine? If so, Action Fence is the company to call.
Our team of fence installation specialists has installed wood fences around countless Palatine properties. Regardless of the type of fence you're looking to install, we can accommodate you.
Contact us today to schedule an appointment!