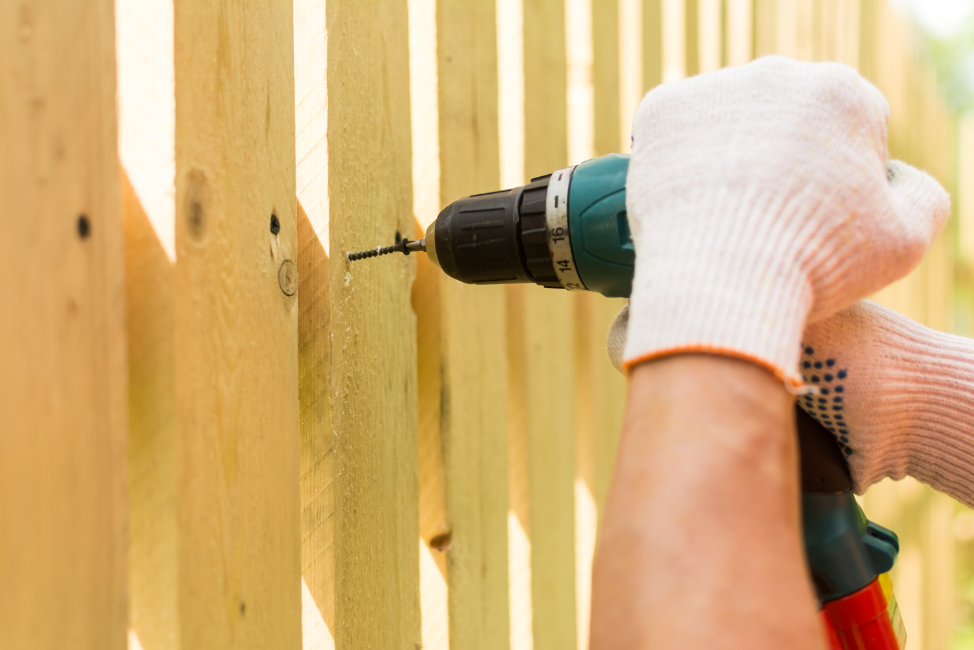 30 Jan

What Can an Oak Brook Fencing Company Do for You?

When it comes to commercial and residential fences, there's no better company to call than the professional fencing company experts at Action Fence. Fencing companies offer a number of services, helping home and business owners to achieve the best in terms of privacy and security.

Wondering what an Oak Brook fencing company can do for you? Then read on. We're going to cover the specifics below.
Install Standard Fencing
One of the primary services of a fencing company is to install standard fencing around homes and business properties. Standard fencing is used for security, privacy, and aesthetic purposes, and comes in a wide variety of materials.
Some of the more popular materials include steel, aluminum, wrought iron, chain link, wood, vinyl, and TREX. Each of these materials provides its very own set of benefits, and its very own set of drawbacks as well. Whereas some are more durable, others carry a greater aesthetic, for example.
Regardless of the fencing material you're looking to install, your local Oak Brook fencing company can install it for you. One thing to note is that costs will vary depending on the type and size of fence you'd like to install.
Install Specialty Fencing
Not only do fencing companies install standard home and commercial fencing, but specialty fencing as well. Specialty fencing runs the gamut from pool enclosures, to tennis court enclosures, to security walls, and more.
Do you have a garden? A fencing company could build a fence around it as well, which will keep wild animals and intruders outside of its confines.
You can use essentially any material for specialty fencing, allowing you to customize it in terms of aesthetic and functionality. In short, regardless of your specialty fencing needs, your local fencing company has you covered.
Install Safety Additions
Maybe you're in need of a guard rail for the front of your yard? Perhaps you're looking to install a gate at the front of your driveway? In either case, your local fencing company can help.
Fencing companies offer a wide variety of safety additions, including gates, cantilevers, guard rails, and more. Have any questions about safety additions? Give your local fencing company a call!
Repair Fencing
Over time, a fence is bound to incur damage. Whether it's waterlogged by rain, cracked by a tree branch, or just breaking down slowly due to general deterioration, older fences can benefit from repair.
Who do you turn to when repair is needed? Your local Oak Brook fencing company! Fencing companies are well-versed in the repair of all types of fencing materials. Whether you're dealing with wood, chain link, wrought iron, vinyl, or otherwise, you will be accommodated.
Maintain Fencing
If you want to get the most out of your fence, you'll want to maintain it. However, maybe you don't have time for fence maintenance? In that case, all you have to do is reach out to your local fencing company.
Whether your fence needs a new paint job, a coat of sealer, a cleaning, or otherwise, a professional fencing company can get the job done for you. By utilizing maintenance services, you can prolong the lifespan of your fence significantly.
Utilize the Services of an Oak Brook Fencing Company
Are you ready to utilize the services of an Oak Brook fencing company? If so, we here at Action Fence are the people to call.
We provide all of the services reviewed above, helping Oak Brooks residents to perfect the safety, security, and privacy of their properties. Regardless of your fencing needs, we can accommodate you.
Contact us today to utilize our services!