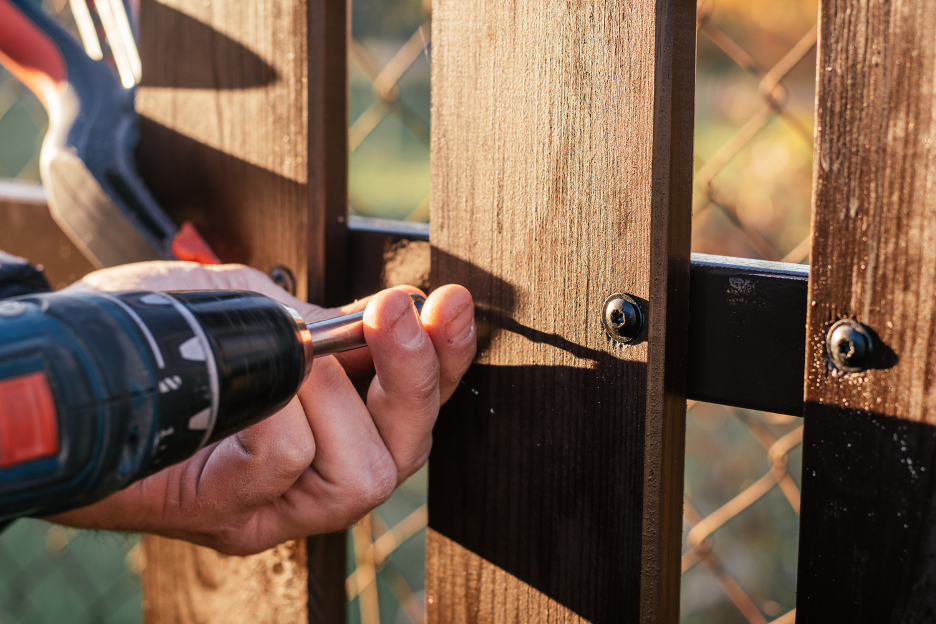 20 Jul

Four Signs That It's Time to Have Your Wood Fence Repaired: Insights from a New Fence Company in Long Grove, Illinois

Most wood fences are very durable. However, as time passes, they become more and more susceptible to problems. Fortunately, many of these problems can be quickly repaired by the professionals.

Are you wondering whether it's time to call a new fence company in Long Grove, Illinois? We are going to review the top four signs below.
1. There Are Cracks in Your Fence
Your fence exists outside around all sorts of other objects. Because of this, it's almost certain to incur cracks at some point. Whether it's from a branch falling on it, or because an errant baseball hit it, your wood fence will eventually take on cracks.
You could just let these cracks persist. However, they will drastically impair the aesthetics of your fence. Not to mention, over time, they can spread, causing the fence to become more and more damaged. This can eventually result in its premature demise.
When you see a crack in your fence, it's best that you have it fixed. Your local new fence company in Long Grove, Illinois can get the job done.
2. Your Fence Posts Are Warped
Another sign that you need fence repair is that your fence posts are warped — in other words, they are bent out of their original shape. This is a sure sign of long-term water damage. The water has infiltrated the post, which is altering its structural integrity.
At this point, there's not much you can do to salvage the post. Instead, you're going to need to replace it entirely. If there are only a few posts affected, this is a viable option. Note, though, that if many posts are affected, you would be better off just replacing the fence in its entirety.
Regardless, your local new fence company company in Long Grove, Illinois can help. They'll remove affected posts, insert new posts, and, if necessary, scrap the entire thing and start from scratch.
3. There Are Nails Sticking Out of Your Fence
As time passes, the nails that are used to hold a wood fence together will pull out. This will progress more and more until the fence starts to loosen up. It's at this point that the nails need to be driven back in.
You're free to drive these nails back in by yourself. However, if you don't have the time, or if you simply don't care to do it yourself, you can always call a professional fence company. They'll ensure that all the nails are driven flush against the fence, tightening it up and allowing it to thrive for years to come.
4. Your Fence Posts Jiggle
The last sign that you need wood fence repair is that your fence posts jiggle. In other words, they move around in the ground whenever pressure is applied against them.
Why might this be happening? It's because the concrete they're embedded in has cracked and is no longer holding them in place. Therefore, to fix the problem, you'll have to reset the post and add fresh concrete.
You might be able to do this on your own. However, if you want it to be done 100% correctly, it's best to partner with your local new fence company in Long Grove, Illinois.
Looking for the Best New Fence Company in Long Grove, Illinois?
Is your wood fence showing signs of damage? If so, do not hesitate to contact the professionals at Action Fence.
As the top-rated new fence company in Long Grove, Illinois, our experts have repaired countless wood fences for homeowners throughout the area. Regardless of the problem you're facing, we can provide a solution.
Contact us today at (847) 949-6690 to request a free estimate.