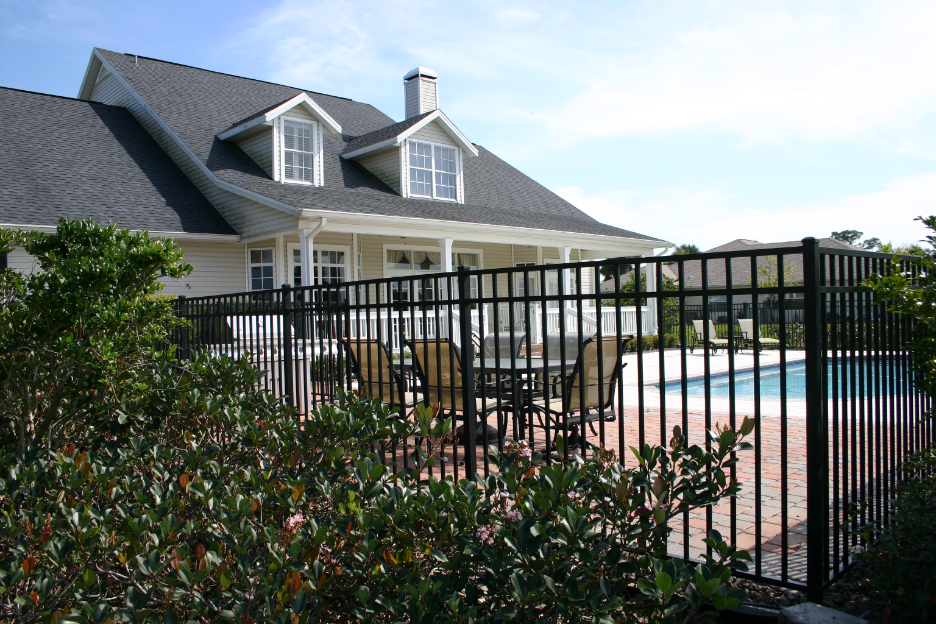 30 Jun

The Ins and Outs of Metal Fencing Materials: Insights from a Metal Fence Company in Highwood, Illinois

Are you thinking about installing a new fence? Are you thinking about installing a metal fence, in particular? If so, you've come to the right place. Below, we're going to review the ins and outs of metal fencing, helping you choose the right type of metal fencing for your property. Take it from a Highwood metal fencing company: here is everything you'll need to know about metal fences.
Types of Metal Fencing Materials
In general, there are three different types of metal fencing materials. These include chain link, wrought iron, and steel. We're going to review the specifics of each type below.
Chain Link
Chain link fencing is currently one of the most affordable options on the market. It costs $10 to $20 per linear foot including installation. Most Highwood homeowners pay around $2,000 to install a chain link fence around their property.
However, chain link fencing is far more than just affordable. It offers a great deal of functionality as well. It offers above-average strength, and it's essentially impossible to break through with blunt force. In fact, the only way it can be severed is with wire cutters.
In addition, it can be installed to a variety of different lengths. Whether you want to install a four-foot fence, a six-foot fence, an eight-foot fence, or otherwise, you will be accommodated.
Chain link fencing is usually a solid option for confining dogs. The key is to build it tall enough so that your dog can't jump over it.
As far as privacy goes, it's lacking compared to other options. Due to the way it's constructed, you can see straight through it. However, the good news is that you can adorn it with privacy slats. These won't provide complete privacy, but they will help to bring more anonymity to your property.
Apart from that, it's a great option for many Highwood homeowners. Low-maintenance, durable, and easy to install, it can provide you with around 25 years of use.
Wrought Iron
Wrought iron is a luxury fencing material. Popular in the Victorian era, it possesses pointed posts and a sleek, shiny aesthetic.
Extremely durable, wrought iron fencing can last for over 100 years. Note, though, that it requires a decent amount of maintenance to get there. Not only does it need to be cleaned, but also sanded and repainted.
In terms of privacy, wrought iron is somewhat lacking. In other words, you probably shouldn't install a wrought iron fence if privacy is one of your main priorities.
Are you curious as to the cost? It's relatively expensive, costing between $30 and $40 per linear foot including installation. However, due to its lifespan, it provides a ton of value for the price.
Steel
Steel fencing is strong, durable, and low maintenance. In most cases, it will thrive for around 70 years. It's also considered to be aesthetically pleasing, and it's capable of adding a luxurious feel to any property.
Steel is the best security fencing material in existence. Not only is it almost impossible to break through, but it's almost impossible to climb over as well.
As far as privacy goes, it doesn't offer much. Like wrought iron, it consists of narrowly spaced posts. These do somewhat obstruct the view from the outside, but not to the extent that any privacy can be had.
Steel fencing costs between $25 and $45 per linear foot including installation.
Are You Looking for a Metal Fencing Company in Highwood, Illinois?
Are you ready to install a metal fence? Looking to hire a metal fencing company in Highwood, Illinois? If so, we here at Action Fence have you covered.
Our team has installed metal fences around countless Highwood properties throughout the years. Whether you're looking to install a chain link, aluminum, or steel fence, we're the company to call. Contact us today to request a free quote.