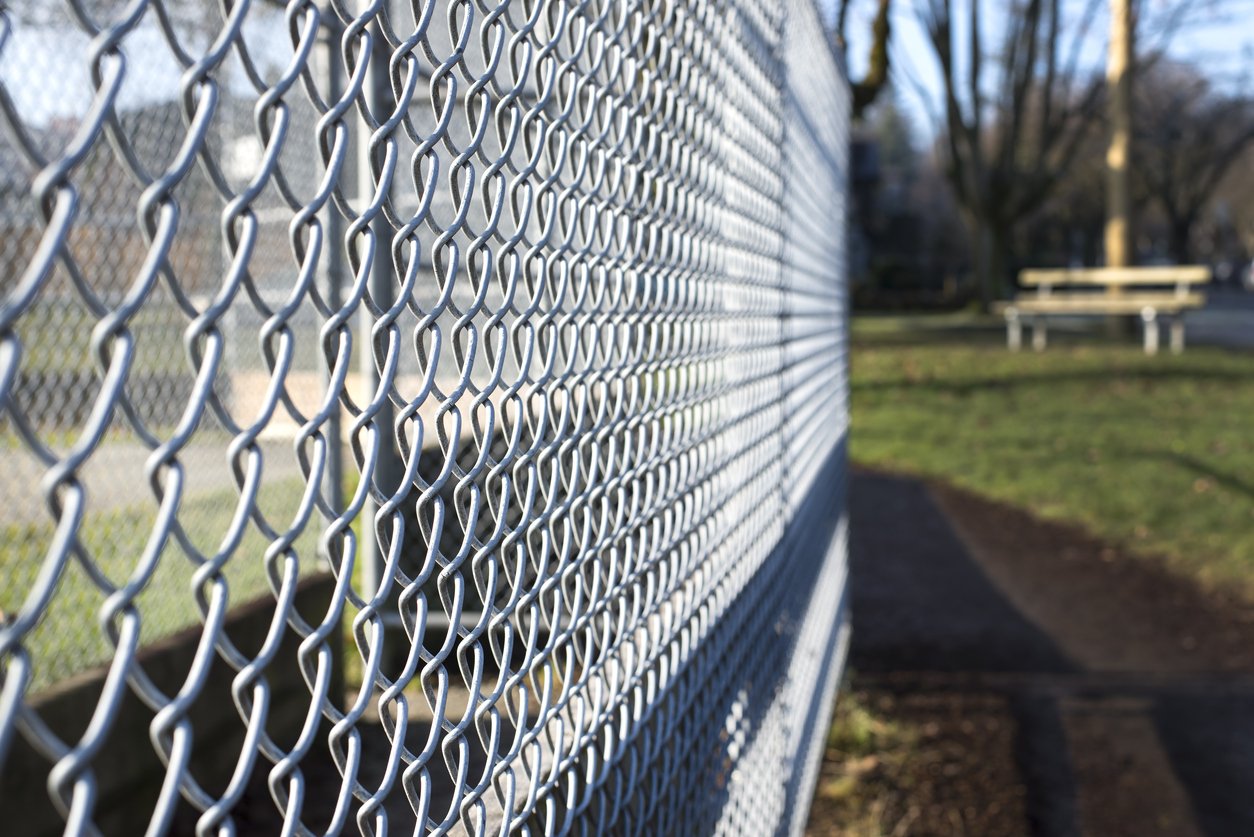 08 Aug

Installing a Security Fence? 3 Things to Consider

Many home and business owners understand that installing a fence around their property is a great way to bump up their security. Once their fence is installed, they leave it at that because any fence is better than no fence at all. But in reality, all fences are not created equal. When it comes to protecting your property, your employees or your loved ones —some fences are much better than others. At Action Fence, we want to make sure that each one of our customers has the right security fence to fit their needs and budget.

3 Things to Consider When Installing a Security Fence in Mundelein

1. Fence Material

When considering a security fence for your home or business, think see-through. Solid fencing can provide an easy hiding place for burglars and vandals and should generally be avoided. While solid fencing is great for privacy, the added risk isn't worth it. The exception may be a pool area where you want both privacy and security. However, consideration should be given to your specific area when making the decision.

2. Create an Obstacle

A good security fence should be difficult to climb over and include a few key characteristics, including:
Height – Your security fence should be at least 8ft tall. Many homeowners' associations have restrictions on fence heights, so be sure to check with them before installation.
Horizontal Rails – If possible, limit the number of horizontal rails on your fence or bypass them completely because they can easily give intruders a helpful leg up and over.
Spike or Points – Spikes, points and razor wire are all great for keeping climbers away.
3. Secure the Area
Smaller fences can work to provide an extra layer of security for your home or business as well. Focus on a fence that can fully enclose your yard or property and cannot be easily cut through with special tools. Additionally, a secure and heavy-duty gate will also help to boost your level of security.
A Good Security Fence is Your First Line of Defense
A strong, durable and fully-enclosed fence is your best defense when it comes to keeping your home, business and other property protected from outside threats. Don't get caught without the right level of protection when you need it the most. Keep these important factors in mind before installing a new security fence on your property:
Consider a fence that has open spacing so that it doesn't provide a hiding space for burglars.
While tall fences are ideal, a smaller fence with a secure gate can also protect your property.
Spikes or points are a great way to keep fence climbers away.
Interested in learning more about our residential and commercial security fence options in Mundelein? 
Call (847) 949-6690 or visit the team at Action Fence online today for more information.