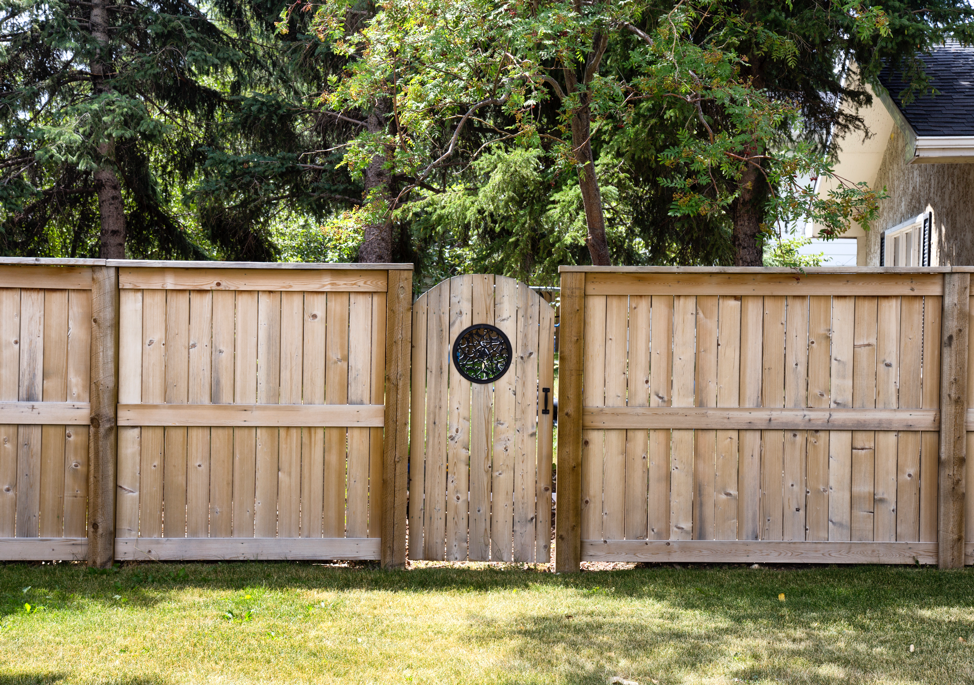 07 Jun

A Review of Residential Fencing Materials in Lake Forest, Illinois

Building a new house? Looking to make some modifications to your current property? In either case, you can benefit from installing a fence. Fences offer your property security, privacy, and an enhanced aesthetic, to name just a few benefits.

If you're thinking about installing a fence, you first need to choose a fencing material. There are a number of materials available, all of which offer something just a little different in terms of appearance and functionality.

Let's review the residential fencing materials in Lake Forest, Illinois.
Chain Link
If you're looking for a cheap, durable, no-flash fence that will keep things in and out of your yard, you might be interested in chain link. While it's not the most aesthetically-pleasing fencing material around, it will secure pets and small children.
Looking to get privacy from your fence? If so, you're going to have to look elsewhere. Chain link is beyond easy to see through. In fact, it provides close to no privacy whatsoever.
Wood
Wood is a great material to use if you're looking to install a fence which is aesthetically pleasing. Capable of being painted literally any color, wood possesses a rustic feel that you just won't find with other fencing materials.
The big caveat with wood, of course, is that it requires a great deal of maintenance in order to thrive. You'll have to stain your fence on a fairly regular basis. However, if you do so, you can expect to get over 20 years of high-quality use out of it.
Vinyl
Vinyl fencing is a solid choice which offers both a beautiful aesthetic and high functionality. Durable, low-maintenance, and available in a number of different colors, it conveys the appearance of wood fencing.
The downside to vinyl fencing, however, is that can be a little on the expensive side. It should also be noted that, over time, its colors will fade. You won't be left with the same color of fence that you originally installed.
Wrought Iron
If you want something majestic and durable which exudes class at every turn, you have to consider wrought iron fencing. This fencing material can last for hundreds of years, thriving through rain, sleet, snow, and any other abuse which comes its way.
However, it should be noted that wrought iron fencing is more of an aesthetic fencing material than anything else. It doesn't typically provide terrific security, and it doesn't typically provide excellent privacy. It will, however, make your property stand out from all of the others in the neighborhood.
PVC
Another solid fencing option is PVC plastic. This material comes in a variety of different styles and colors, and typically looks terrific situated around a yard. Low-maintenance and very secure, this material offers as much privacy as any fencing material you're going to find.
The one true trouble with PVC is that it can be pretty expensive. Seeing as how it can crumble under wear and tear, this can be a problem. However, if you've got the money, and you appreciate its positive qualities, there's no reason not to give it a go. It will serve you well for the time that it serves you.
Hoping to Install a Fence in Lake Forest?
Have you made a choice? Hoping to install a fence in Lake Forest? If so, we here at Action Fence have you covered.
We're well-versed in installing fences of all kinds. Whether you're looking for wood, chain link, wrought iron, vinyl, or otherwise, we can, and will accommodate you.
Contact us today for a free estimate!