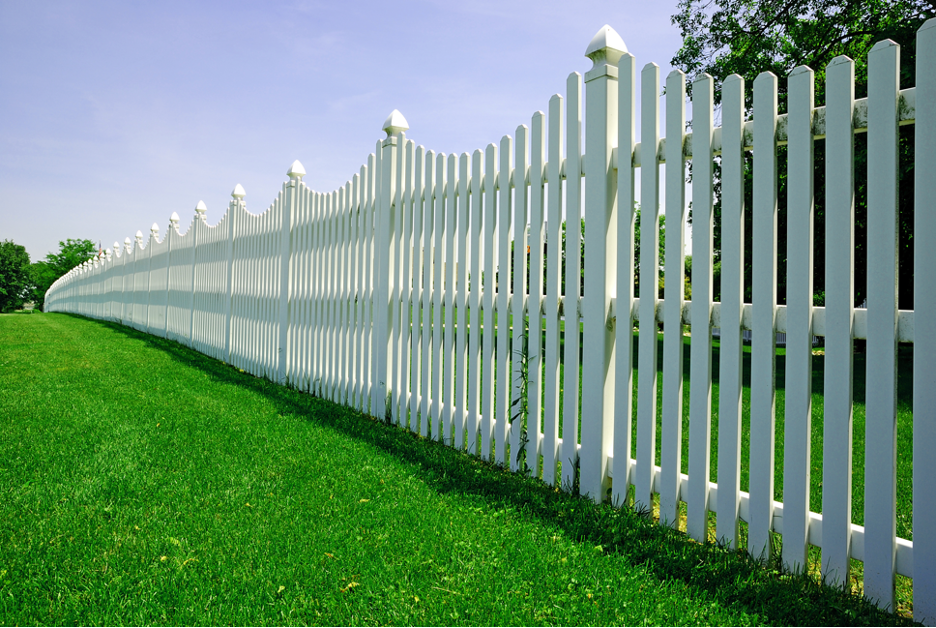 30 Oct

Five Fencing Materials to Choose From: Info from a Glenview Fence Company

Looking to install a new fence? Not sure which material you should use? If so, you're in the right place.

There are all sorts of great fencing materials, each of which offers its own individual set of upsides and drawbacks. Below, this Glenview fence company is going to cover five of these fencing materials, helping you to make the most informed decision possible.
1. Wood
One of the most common fencing materials is wood. Aesthetically pleasing and highly functional, it offers terrific security and privacy.
Wood generally lasts for between 30 and 40 years. Note, though, that in order for it to do so, it will need to be properly maintained. This maintenance includes not only regular cleanings, but also sealing and staining. Remember: wood is highly susceptible to both water and sunlight, so it needs to be protected against them.
You can install a wood fence for around $15 to $30 per linear foot. It's one of the most affordable fencing materials in existence.
2. Vinyl
A solid alternative to wood is vinyl. Typically lasting for between 30 and 40 years, it thrives in terms of privacy and security.
The good thing about vinyl is that it requires almost nothing in terms of maintenance. Generally speaking, it gets by with only periodic cleanings.
While its aesthetics are not as highly regarded as wood, it's not considered to be a bad looking material. It's available in a number of colors, and it can match just about any style of home.
Vinyl is a little more expensive than wood. Note, though, that because it requires almost no maintenance, it might actually offer more value in the long run.
3. Chain Link
Next up is chain link, the most affordable of all fencing materials. Although this material doesn't exactly stand out aesthetically, it provides excellent security. While it doesn't provide privacy in and of itself, when combined with privacy slats, it can provide almost full vision cover.
Chain link generally lasts for around 20 years, but it can sometimes last as long as 30. In most cases, the more precipitation it's subject to, the quicker it will deteriorate.
If you're simply looking for a low-cost material to confine kids and dogs, chain link could be a great option. It's often available for between $5 and $20 per linear foot.
4. Composite
Composite is similar to vinyl, except it's on a higher level. Like vinyl, it's made of synthetic ingredients. However, whereas vinyl usually lasts for between 30 and 40 years, composite can last for between 50 and 60 years.
The reason for this? It's highly resistant to both rain and sunlight — not to mention physical trauma. Strong and sturdy, it can hold up in all types of conditions.
In terms of aesthetics, composite actually rates very well. Designed to look like wood, it's available in a number of different colors and styles.
The possible downside to composite? It's somewhat expensive, costing $25 to $45 per linear foot.
5. Wrought Iron
If you're looking for the most durable fencing material in existence, there's no need to look any further than wrought iron. This material is designed to thrive for over 100 years, withstanding the effects of rain, sunlight, and general physical trauma.
A highly attractive material, it's shaped and designed to be aesthetically pleasing. It can elevate the entire atmosphere of a residential property.
In terms of security, it's terrific. However, in terms of privacy, it's lacking. Requiring regular maintenance (de-rusting and re-painting), it can be relatively expensive to care for. Keep in mind, it is also one of the most expensive fencing materials on the market.
Note, though, that because of its extreme durability, it actually provides quite a bit of value for the price.
In Need of a Glenview Fence Company?
Have you made your choice? In need of a Glenview fence company? If so, we here at Action Fence have you covered.
We've installed fences around countless Glenview properties, helping to improve their security, their privacy, and their aesthetic. Regardless of the material you're looking to install, our team can accommodate you.
Contact us today to discuss your needs!