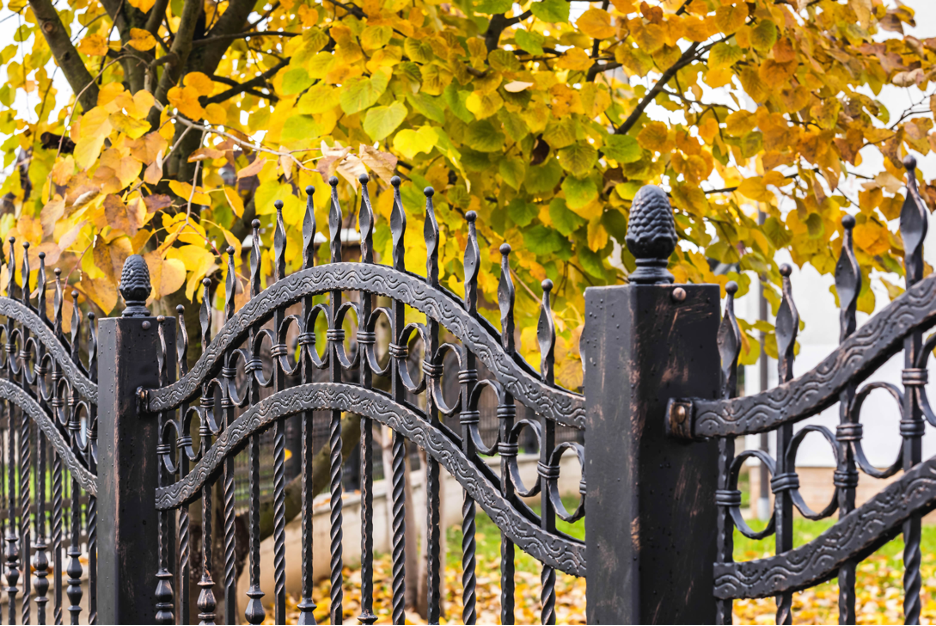 10 Oct

How to Care for a Wrought Iron Fence: Tips from a Fencing Contractor in Lake Forest, Illinois

Ideally, a wrought iron fence will last for over 100 years. However, regular maintenance is necessary for it to last this long. You might be wondering: what exactly does wrought iron fencing maintenance entail? To help give you an idea, this fencing contractor in Lake Forest, Illinois is going to discuss some of the key maintenance tasks.
Trim Vegetation That's Next to the Fence
The more that a wrought iron fence is exposed to water, the faster it will rust. Plants tend to hold water in place over extended periods of time. If those plants are wet and are resting up against your wrought iron fence, it will likely experience premature rusting.
Any knowledgeable fencing maintenance contractor in Lake Forest, Illinois will recommend trimming back vegetation so that it does not touch your fence at all. Keep an eye on hedges, bushes, and other plants to ensure that there's plenty of clearance between them and your fence.
Clean the Fence
All fence materials need to be cleaned from time to time. Wrought iron fences are no exception to this. To clean a wrought iron fence, you can put warm water and soap in a bucket and simply wipe the fence down with a wet and soapy rag.
For tighter areas, you might consider using a brush to remove small bits or residue. Don't use anything abrasive when cleaning your fence, as an abrasive substance is likely to cause scratches. Should scratches arise, premature rusting will likely arise as well.
De-rust the Fence
Every three to five years, you should take measures to derust your fence. If you don't do this, the rust could spread, resulting in the premature deterioration of your fence.
How do you remove rust from a fence? The best way is to use a liquid rust neutralizer. Mix this as the instructions say to, then use a brush to spread it over the entire fence. Within a few hours, the rust will loosen, and you'll be able to wipe it off with a rag. Note, you can also use a combination of lemon juice and white vinegar to do this.
If you need help with this task, you can always reach out to your local fencing contractor in Lake Forest, Illinois.
Prime the Fence
After de-rusting your fence, you should prime it. This entails spreading a coat of primer over the fence in its entirety. Doing so will provide the fence with rust-resistant capabilities and will also help to better hold paint.
When choosing a primer, make sure that it's labeled as rust resistant. If it's not, it will be close to useless on a wrought iron fence.
Paint the Fence
In addition to de-rusting and priming your fence, you're also going to have to paint your fence. It's generally best to do all of these at the same time, with the painting coming after the de-rusting and the priming.
When painting, you should use a rust-resistant paint. You can apply this paint with standard paint brushes.
Have the Fence Inspected
Every three to five years, you should have your wrought iron fence inspected by a professional fencing maintenance contractor in Lake Forest, Illinois. They will assess your fence to determine whether any damage exists. If they find any damage, they can repair it to prevent further damage.
Looking for a Professional Fencing Maintenance Contractor in Lake Forest, Illinois?
Do you need help caring for your wrought iron fence? If so, and if you're looking to partner with a professional fencing maintenance contractor in Lake Forest, Illinois, look no further than the team at Action Fence.
We have maintained countless wrought iron fences throughout Lake Forest and its surrounding communities, and we would be more than happy to maintain yours as well. Contact us today at (847) 949-6690 to schedule an appointment.