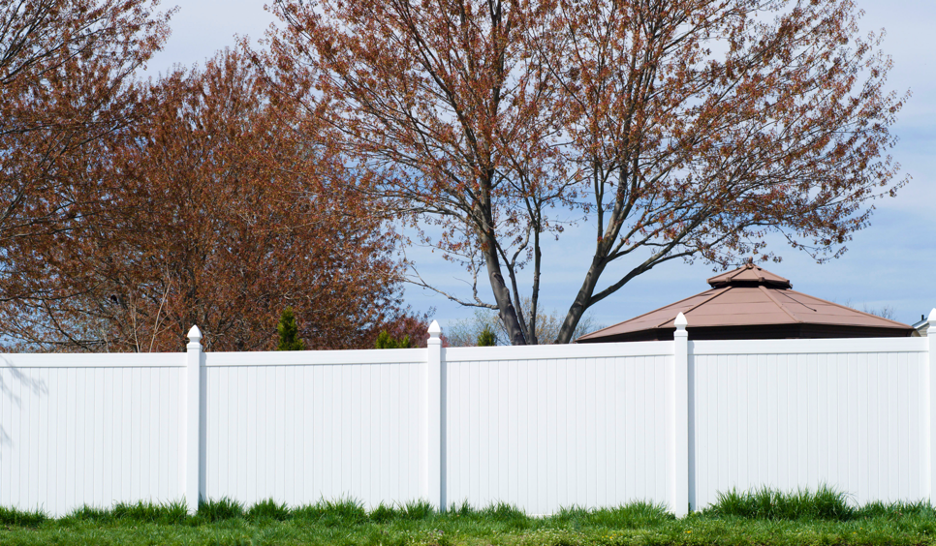 10 Aug

Choosing Between Vinyl Fencing and Composite Fencing: Insights from a Fencing Contractor in Hoffman Estates, Illinois

With all the different fencing materials that are available today, it can be difficult to narrow down your choices. With that said, for many Hoffman Estates homeowners, it often comes down to two options: vinyl and composite.

Are you looking for some information that will help you decide which material is right for your home? If so, you've come to the right place. This fencing contractor in Hoffman Estates, Illinois is going to review these two materials below.
Durability
In terms of durability, both options are solid. Composite is more durable than vinyl. Whereas vinyl fencing tends to top out at around 30 years, composite fencing has the potential to thrive for 50 years and beyond when properly installed by a fencing contractor in Hoffman Estates, Illinois.
This is due to composite's tougher and thicker construction quality. It does a better job of handling physical trauma, and therefore, it is less prone to cracking.
Aesthetics
Neither vinyl nor composite is a bad looking material. In fact, both can go a long way in enhancing a property's look. Most would agree that composite is the superior material.
Both materials come in a variety of colors. However, composite has a little more pizazz. It's designed to look like treated wood, complete with grain patterns and the like. Vinyl, on the other hand, has more of a mass-manufactured look and feel to it. This isn't necessarily a bad thing, but, in general, it's considered to lack some of the sophistication of composite.
If you're hoping for more of a high-end, luxurious look, your fencing contractor in Hoffman Estates, Illinois might recommend a composite fence.
Maintenance
When it comes to maintenance, vinyl and composite are essentially equals. Both materials are highly resistant to both water and sunlight, and therefore, stand little risk of warping or buckling. Because of this, they don't need to be sealed or treated. In fact, they typically only need to be cleaned on occasion.
Cleaning vinyl and composite fences is as simple as wiping them down with a wet rag. You could also employ a pressure washer if you have one. To remove algae and the like, simply add an algae cleaner to the mix and you'll be good to go.
Cost
There's no question in this department: composite fencing is much more expensive than vinyl fencing. In fact, depending on which fencing contractor in Hoffman Estates, Illinois you work with, it could be double the price.
Note, though, that that's just the purchase and installation price. It doesn't consider overall cost effectiveness. Because composite fences have almost double the lifespan of vinyl fences, they are technically a better deal in the long run. Yes, you'll have to pay more up front, but it will last much longer.
Functionality
As far as functionality goes, there isn't a big difference between vinyl and composite. Both materials provide excellent privacy and security. They're entirely opaque and impossible to see through. They're also built to around 6 feet in height and are difficult to climb over. Either option works well for residential purposes.
Looking for the Best Fencing Contractor in Hoffman Estates, Illinois?
Have you decided which fencing material is right for your property? Still need some help deciding? In either case, the professionals at Action Fence are here to help.
As the most trusted fencing contractor in Hoffman Estates, Illinois, we have installed both vinyl and composite fences throughout the area. Regardless of your material and style preferences, we can get it done right. Contact us today at (847) 949-6690 to get started.