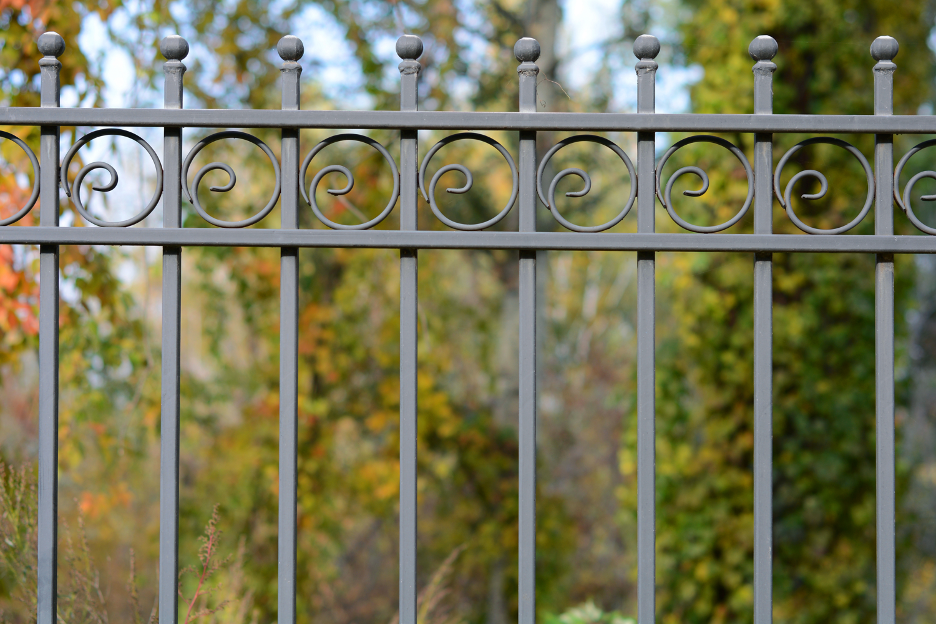 20 Mar

What Are the Best Materials for Security Fences? Insights from a Fence Company in Oak Park, Illinois

Maybe you're looking to keep people out of your yard? Perhaps you're trying to keep your dog inside your yard? In any case, if you're searching for a fence material that provides good security, there are a few different options you may want to consider.

Need some help reviewing your options? This fence company in Oak Park, Illinois is going to review some of the most popular options below.
Metals
The best materials for security fences are undoubtedly the metal materials. These include steel, aluminum, wrought iron, and chain link.
We'll start by discussing steel, the most secure metal fencing material. Not only is steel exceedingly difficult to bend, but it's also hard to cut or break down. Plus, due to the way in which steel fences are designed, they're also difficult to climb. Steel fences are best for extremely high-security facilities, like government buildings or prisons.
Aluminum is like steel, but not quite as strong. It's easier to bend and easier to break down. Note, though, that it's also quite a bit more affordable. Possessing an attractive aesthetic, it's a good option for schools, parks, pools, etc.
Next up is wrought iron, which is an exceedingly regal and attractive material. While it's aesthetically pleasing, it doesn't quite possess the security capabilities of steel and aluminum. Namely, it bends much easier.
Rounding out our metal materials is chain link. Chain link fencing doesn't exactly possess the greatest aesthetic. But, it's affordable. Though it's not as strong as the other metal materials we've mentioned, it can get the job done for many purposes, including the confinement of warehouses, factories, and even prisons, in some cases. If you're trying to obtain high security with chain link fencing, you can always ask your fence company in Oak Park, Illinois to install barbed wire at the top.
Composite Fencing
Next, we're going to discuss composite fencing. Composite fencing possesses terrific strength, meaning that it's extremely difficult to break through. That said, it can be cut and sawed. It's above average for commercial security purposes, but it would be great for residential security purposes.
Other features of composite fencing include low maintenance needs, excellent durability, and an attractive aesthetic. While it can be a little expensive, you can get a great deal of value from a composite fence that's installed by a professional Oak Park fence company.
Vinyl
Vinyl is like composite in the sense that it's synthetic. However, when it comes to strength, vinyl is nowhere near composite. This isn't to say that it lacks strength; it's just not equipped to deal with high-impact physical trauma in the way that composite is. As such, it's best suited for light residential security purposes.
Where vinyl truly excels is in its lack of maintenance requirements. That, combined with its low price and reasonably good durability, makes it a great choice for most homeowners.
Wood
The last material we're going to discuss is wood. This is the classic fencing material, known more for its aesthetics than its functional capabilities. That said, wood fencing does provide decent functionality. It offers an exceptional amount of privacy and, for residential purposes, can provide adequate security.
Note, however, that wood fencing doesn't possess great strength. It can be broken through, and it can also be cut or sawed with general ease. As a result, most fence contractors in Oak Park, Illinois do not recommend this material for high-security purposes.
Looking for the Top-Rated Fence Company in Oak Park, Illinois?
Have you decided on the right fence material for your property? Ready to have a new fence installed? If so, the team at Action Fence is here to help.
As the top-rated fence company in Oak Park, Illinois, we have installed countless security fences throughout the Oak Park area. Contact us today at (847) 949-6690 to discuss your options.