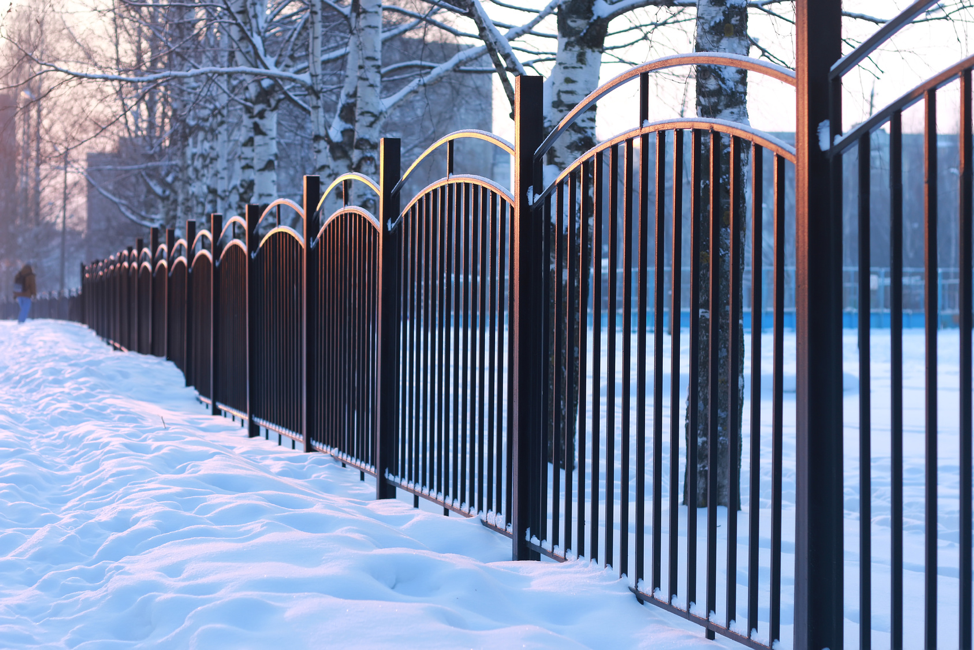 15 Dec

5 Things to Consider When Choosing Fence Materials and a Fence Company in Long Grove

When installing a fence, you can choose from a variety of different materials, including, but not limited to wood, composite, vinyl, iron and chain link. Each of these materials has upsides, but downsides as well.

Do you need help picking out a fencing material? Wondering what factors to consider when doing so? If so, you should read below. This blog post is designed specifically for you.

Here are the 5 things to consider when choosing a fence material in Long Grove, Illinois.
Style
While some might not, the vast majority of homeowner's care a great deal about how their homes look. For this reason, when choosing a fencing material, you might want to carefully consider its aesthetic appeal. Each material has its own aesthetic characteristics.
While chain link is often aesthetically unremarkable, vinyl, wood, aluminum, and wrought iron all have above average aesthetic characteristics. You'll probably have your fence for at least a few decades, so it's best to make sure that you like the look of it.
Privacy
Some homeowners prefer a lot of privacy. Other homeowners could do without it. Regardless of your preferences, when choosing a fence material, it's important to consider its privacy capabilities.
Materials such as chain link, aluminum, and wrought iron offer little to no privacy. Wood and vinyl, on the other hand, offer a great deal of privacy, acting as a visual blockade between your yard and the outside world.
Security
All fencing materials provide security of some kind. After all, the primary purpose of a fence is to provide security. However, the level of security varies based on what material is used.
If you're simply trying to keep pets and children from leaving your yard, a chain link fence will probably get the job done. However, if you're worried about intruders making their way into your yard, a chain link fence is going to be of little use.
The materials that provide the most security include wood, vinyl, wrought iron, and aluminum. These materials are tough to break through, difficult to climb, and can be built to any height.
Maintenance
Another thing you'll want to consider when choosing a fence material is maintenance needs. Whereas some fencing materials are almost entirely maintenance-free, other fencing materials are much more maintenance-intensive.
The most low-maintenance materials are vinyl and chain link. These materials will hold up through all types of weather, and will generally only need to be cleaned on occasion.
Wrought iron and aluminum fences require a bit of touching up over the years, but are generally low-maintenance.
Wood, on the other hand, requires a great deal of attention. Not only should it be cleaned on a regular basis, but sealed and stained as well. This can make it a fairly costly material compared to others.
Cost
The last thing you'll want to consider is cost. Different fence materials come at different prices, and with varying maintenance costs.
Chain link is, by far, the cheapest fencing material available. Not only does it have low up-front costs, but low maintenance costs as well.
Wood is fairly inexpensive up-front, but can be fairly expensive to maintain as well. Vinyl is around the same price as wood, but comes with almost zero maintenance costs.
Wrought iron, aluminum, and steel all have high up-front costs, but are fairly inexpensive to maintain.
Looking for Fence Installation Company in Long Grove, Illinois?
Have you chosen a fencing material? Need help choosing a fencing material? Looking for fence installation company in Long Grove, Illinois? If so, Action Fence has you covered.
We've been installing fences in the Long Grove area since 1975, and have satisfied thousands of happy customers along the way. Whatever fencing material you'd like to use, we can install it for you.
Contact us now to get started!