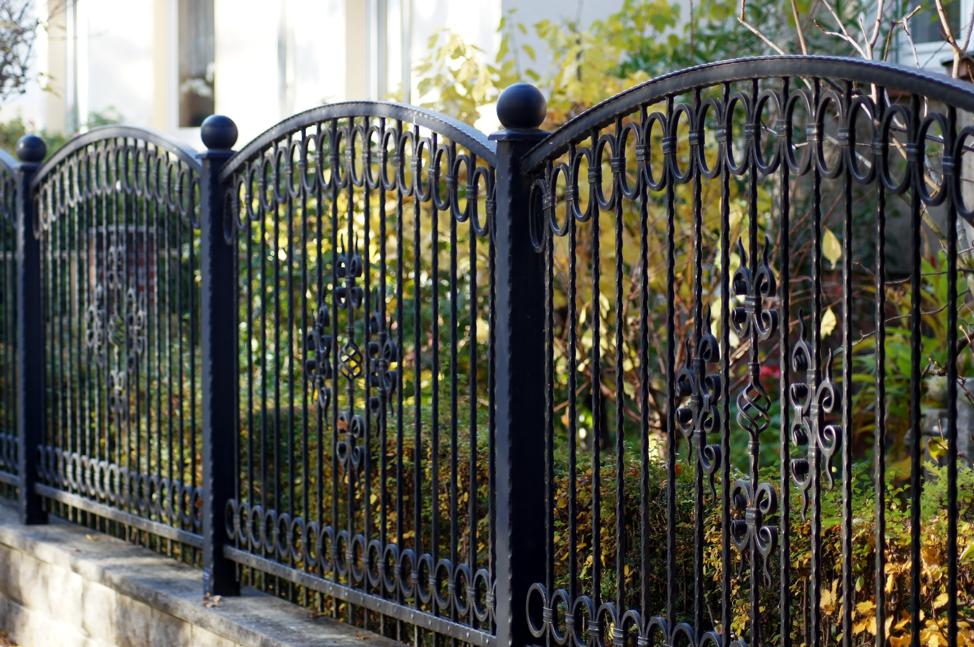 25 Oct

In What Ways Can a Fence Benefit You? A Lincolnshire Fence Company Provides Answers

Have you been thinking about installing a fence? Perhaps you think it would be a wise move, but you are still second-guessing yourself? That's what has brought you here. You're trying to understand the specific benefits of installing a fence so that you can decide whether it's worth investing in one. Fortunately, this Lincolnshire fence company can help you think through the benefits.

Without further ado, here are some of the ways in which a fence can benefit you.
Provides Your Property with More Security
Simply put, if you want to add more security to your property, one of the best ways to do so is with a fence. Fences provide varying levels of security, allowing them to accommodate properties of all kinds.
Want maximum protection from the outside world? Wrought iron, steel, or aluminum should get the job done. Just hoping to establish a barrier between your family and passersby? Wood, vinyl, or chain link should accommodate you. Regardless of your security needs, a new fence will accommodate them. 
Offers Your Property More Privacy
Looking to shield your property from the wandering eyes of passersby? If so, a fence will serve you well. Depending on the material you choose, your fence will provide anything from marginal privacy, to total privacy, and everything in between.
Some of the best fencing materials for privacy purposes include wood, composite, and vinyl. However, you should also know that chain link, wrought iron, steel, and aluminum fences can be adorned with covers, allowing them to provide ample amounts of privacy as well.
Reigns in Pets
Do you have a dog? Looking for a way to let him or her run free in your backyard without the risk of wandering away? If so, a fence is exactly what you need.
There are all types of fencing materials that can be used to keep your dog in your yard. As long as they're formed in the proper way, and as long as they possess adequate height, wood, vinyl, composite, chain link, wrought iron, steel, and aluminum are all suitable options.
Enhances Your Property's Aesthetic
Another way in which a fence will benefit you is by enhancing the aesthetic of your property. Regardless of the material you use, it can improve the overall appearance of your residence.
Wood and wrought iron are particularly attractive materials, capable of facilitating rustic and regal atmospheres, respectively. However, composite, vinyl, aluminum, and steel fencing have their upsides as well. While chain link isn't quite on par with the others in terms of aesthetics, it still has the capability to act as an aesthetic supplement.
Increases the Resale Value of Your Home
Thinking of selling your home in the near future? If so, installing a fence will help it to sell for more money. In most cases, home buyers are willing to spend more on a home with a fence than on a home without a fence.
Creates a Physical Boundary Between Yours and Your Neighbors' Properties
Perhaps you and your neighbors don't get along? Maybe you do get along, but aren't keen on seeing each other all that often? If so, installing a fence might be a good option.
A fence will create a physical boundary between yours and your neighbors' yards, ensuring that you don't intrude upon one another at unwanted times.
Looking for a Fence Company in Lincolnshire, IL?
Have you made the decision to install a fence? Looking to install a fence in Lincolnshire, Illinois, specifically? If so, the fencing specialists with Action Fence are the people to see.
Our team has installed fences around countless Lincolnshire homes. Regardless of the style and material of fence you're looking to install, we can accommodate you.
Contact us today to get started!