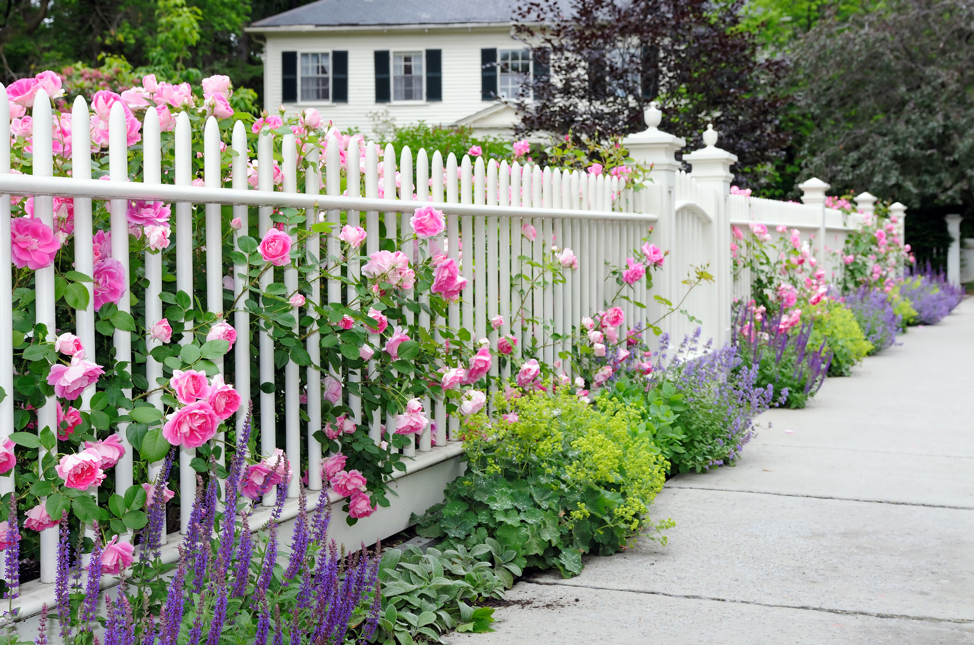 24 Sep

Choosing a Fence in Lincolnshire, Illinois: A Review of Materials

Fences serve a variety of different purposes. Not only can they be used to deter outsiders, they can be used to confine animals and children, to provide privacy, and to add a touch of aesthetic glory to your property as well.

Are you thinking about installing a fence around your Lincolnshire, Illinois property? Not sure of what type of fencing is right for you? If so, you're in the right place.

Below, we'll review the main types of residential fencing material available, discussing both their pros and cons so that you can make an educated decision.
Chain Link
Chain link is the cheapest of all fencing materials. Aesthetically unremarkable, it does a great job of keeping things in, but not of keeping things out. For this reason, it's a great option for those who have dogs, but a poor option for those who want security from the outside world.
A fairly durable material, it usually doesn't take on rust for around 15 to 20 years. Essentially transparent, it offers no privacy whatsoever.
Wood
Aesthetically speaking, wood is a terrific fencing material. Regardless of the type of wood you use, it can provide your yard with a classic appearance. Capable of being painted any color you wish, it allows for essentially endless style options.
While wood is a durable fencing material (it typically lasts for 20 to 30 years), it requires a great deal of maintenance. You will have to stain and clean a wood fence on a regular basis in order to optimize its lifespan.
Nonetheless, they make great security and privacy fences, keeping out outsiders, securing insiders, and providing an opaque barrier through which no one can see.
Vinyl
As of late, vinyl fencing has become quite popular for its combination of durability, style, security, and privacy. This fencing offers a bit of everything, making it a great option for just about anyone.
Available in a variety of different colors, it comes with numerous style options. However, you should note that it often starts to fade within 5 to 10 years of being installed. Once it fades, there's very little you can do to get its original color back.
Regardless, this is a terrific fencing material that rarely needs to be cared for. It's as low-maintenance as they come.
Wrought Iron
Wrought iron is a classic fencing material that carries an air of prestige with it wherever it's installed. For this reason, you'll often see it installed around large, luxurious homes and buildings.
Extremely durable and exceedingly low-maintenance, you can get as much as 100 years of use out of a wrought iron fence.
You should know, however, that wrought iron fences are most typically used for aesthetic purposes. They lack both privacy and security capabilities.
Aluminum
Aluminum fences are a lot like wrought iron fences, typically lasting for well over 50 years. Because of this, you might think that they're expensive. However, the truth of the matter is that aluminum fencing is relatively affordable.
While they work terrifically as security fences, they do very little to provide privacy. Requiring only small amounts of maintenance, they are generally easy to care for.
Need a Fence Company in Lincolnshire?
Have you made a choice? In need of a professional fence installation company in Lincolnshire, Illinois? If so, we here at Action Fence would love to work with you.
In business for over 40 years, we have installed a variety of different fences throughout the Lincolnshire area. Whether you're interested in wood, chain link, aluminum, or otherwise, we can accommodate you.
Contact us today to discuss your fencing needs!