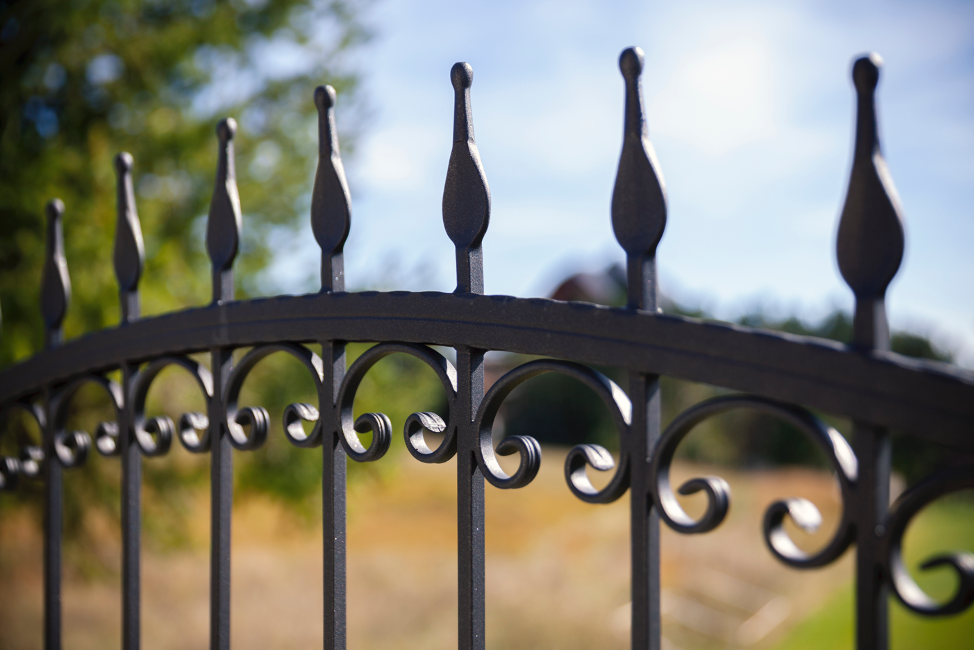 10 May

What is the Best Fence Material for Security Purposes? A Cary, IL Fence Company Reviews

When installing a new fence, you certainly want it to look good. However, one of the biggest factors to consider is security. The question you may have now is: which fence material is the best for security purposes?

This Cary, Illinois fence company has you covered. Below, we're going to discuss the best security fence materials, grading each material's security capabilities.
The Best Fencing for High-Security Purposes
If you're looking to secure a warehouse, a factory, or some other high-security commercial building, there's one type of material that's recommended: metal.
It's important to note that there are multiple types of metal fencing material. In fact, there are 4: steel, aluminum, wrought iron, and chain link. The question you might have is: which is the most secure? Simply put, steel is the top choice.
Steel is extremely difficult to bend or cut. In fact, in some cases, it's even strong enough to stop a moving vehicle. Plus, because of the way steel fencing is manufactured, it's exceedingly difficult to climb. As such, it's far and away the strongest fencing material there is.
That said, aluminum, wrought iron, and even chain link will suffice for most high-security purposes.
The Best Fencing for Standard Security Purposes
Not every building contains dangerous materials or millions of dollars' worth of inventory. As such, many buildings have no need for high-security fencing materials. That said, they still need enough security to keep intruders off of their properties, or, in residential settings, to keep their pets and children from leaving their corresponding yards.
Wondering which fence materials fit this bill? In truth, any of them will get the job done. However, some are a little more practical than others.
Sure, you could install a metal fence around your yard. However, you should know that, with the exception of chain link, metal fences are relatively expensive to install. This doesn't mean you should ignore them entirely (they do last much longer than other options, after all), it just means that you should also take your financial situation into account.
In truth, your best options are often the more affordable options: chain link, vinyl, wood, and composite. Each of these materials is capable of providing suitable security. No, they won't stop a moving car at full speed. However, they will stop careless teenagers and wondering children and animals.
How Tall Should a Security Fence Be?
Fences can be built in a wide variety of heights. Whereas a standard chain link fence measures in at around 4 feet in height, a standard wood or vinyl fence often measures in at around 6 feet in height. Now, these might be tall enough to enclose pets and small children, but they're generally not going to be tall enough to deter potential intruders.
If your goal is to turn away malicious intruders, you're going to want your fence to be at least 8 feet tall. An 8-foot-tall fence is very difficult to scale, unless, of course, it's made out of chain link. This brings us to our final point: if you're going to use chain link for high-security purposes, you'll want to adorn it with barbed wire at the top.
Utilize the Services of a Cary, IL Fence Company
Are you ready to install your fence? Looking to utilize the services of a Cary, Illinois fence company? If so, Action Fence is the company to call.
Our team has installed countless security fences throughout the Cary, Illinois area. Regardless of the material you're looking to use, we can help you.
Contact us today to request a free quote!