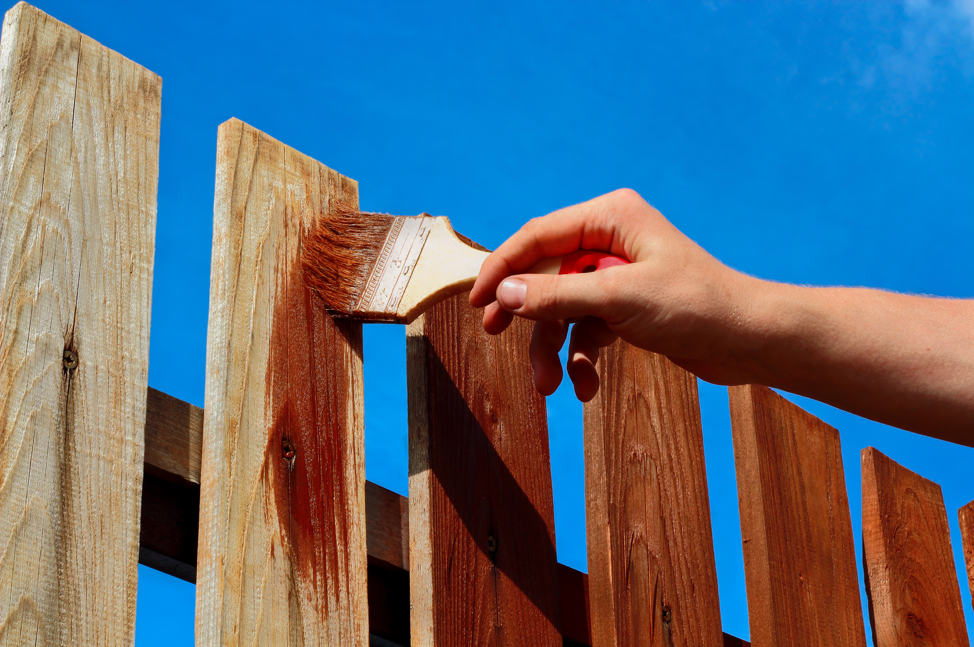 07 Jan

Maintenance Measures for Various Fence Materials

Regardless of the type of fence that you have around your Palatine, Illinois yard, it's important to take good care of it. Failure to properly maintain your fence will typically result in premature deterioration.

Do you need help maintaining your fence? This article should be of good use to you. Below, we're going to discuss some important maintenance measures for a variety of different fencing materials. Read below!
Wood
Out of all of the fencing materials on the market, wood generally requires the most maintenance. The reason for this is fairly simple: wood is highly susceptible to both water and sunlight damage.
Because it's so susceptible to the effects of weather, wood should be specially protected. In order to protect it, we recommend staining it, sealing it, and preserving it on a regular basis. Generally, it's a good idea to apply these substances every 2 to 3 years.
In addition to applying these substances, you should also be ever-vigilant for damages. Broken panels are commonplace on wood fences, and generally require repairs. Glue and wood filler are often needed.
Apart from this, you should be prepared to clean the fence. Wood fences can get dirty fairly easily, and typically require a scrub-down every half-year or so.
Vinyl
Vinyl fencing is the most low-maintenance fencing material there is. As long as it doesn't experience physical trauma of some sort, you likely won't ever have to perform repairs. It doesn't warp, it doesn't rot, and it doesn't invite insects.
However, in order to keep it bright and sparkling, you might want to consider cleaning your vinyl fence at least once a year. Dirt and algae tend to build up on these fences, turning them into eyesores after some time. Typically, soap and water is all you'll need in order to get the job done.
Wrought Iron
Though wrought iron can last a long time regardless of whether or not it's maintained, we still recommend performing regular maintenance on it. Performing maintenance on your wrought iron fence will preserve its appearance, allowing it to shine aesthetically for the duration of its life.
First, if you notice rust on your wrought iron fence, you should consider removing it with a wire brush or an electric sander. Once you've done this, you can apply a rust-resistant primer. If you wish, you can also apply a new coat of paint.
All of the maintenance involved with wrought iron fences tends to happen after damage has already occurred. It's important to keep an eye out for these damages in order to help your fence look its best.
Composite
When it comes to maintenance, composite fencing is very similar to vinyl. It's designed to withstand sunlight and moisture, meaning it rarely ever rots or warps. Because of this, you'll hardly ever even need to work on it.
However, as with vinyl fencing, composite fencing can get dirty. As algae and other mildew build up on your composite fencing, you might want to wipe it clean. Generally, this can be easily done with a bucket of soap and water. A cleaning every year or so will produce solid results.
Do You Require the Services of a Palatine Fence Company, Illinois? 
Are you interested in utilizing the services of a professional fence company? If so, and if you're looking for a fencing company in Palatine, Illinois, Action Fence is the company to call.
We've been in business for over 40 years, and have helped numerous Palatine residents install and maintain their fences. Our team looks forward to helping you with your fence as well.
Contact us now to schedule an appointment!