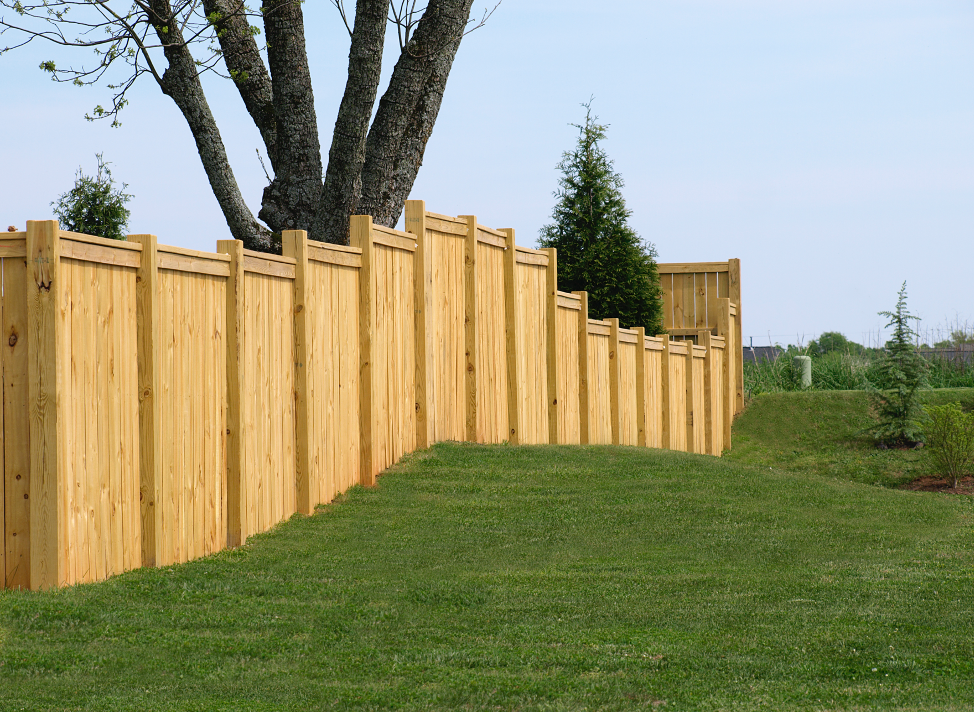 07 Mar

Should You Install a Fence in Lake Zurich? Thoughts from a Lake Zurich Fence Company

Are you looking for a way to improve your property? One option you might consider is installing a fence. Fences offer a number of benefits — some of which are cosmetic, and some of which are functional.

Are you curious as to what these benefits are? Wondering why you should install a fence in Lake Zurich? Read below to find out!
Installing a Fence Will Increase Your Privacy
Do you want to add some privacy to your yard? If so, you should install a fence. A solid, opaque fence will provide your yard with complete protection from outside visibility, giving you total privacy.
Some of the best materials to use for a residential privacy fence include wood, vinyl, and composite. That said, you also have the option of installing a chain link fence and adorning it with privacy slats. All of these options will provide you with privacy at some level.
Installing a Fence Will Increase Your Security
Are you hoping to keep intruders out of your yard? Hoping to keep your children or your pets in? If so, there's no better solution than installing a fence. Fences provide top-notch security, eliminating the possibility of pets escaping and young children wondering off.
There are all types of materials that can be used for security purposes. These include (but aren't limited to) wood, vinyl, composite, wrought iron, steel, and aluminum. These materials can be installed to a variety of heights, making them very difficult to scale.
Installing a Fence Will Improve the Aesthetic of Your Property
Fences don't just provide functional benefits. They provide aesthetic benefits as well, particularly if they're made out of the right materials. If you're trying to enhance the look of your property, installing a fence could be a great addition.
Some of the best-looking fencing materials include wrought iron, wood, steel, and vinyl. However, any material can be decorated to improve a home's aesthetic. As such, if you're looking to take the aesthetic of your property to new heights, you should consider installing a fence.
Installing a Fence Will Create a Border Between You and Your Neighbors
Maybe you don't get along with your neighbors? Perhaps you do, but enjoy having your own space? In either case, a fence can be an excellent remedy.
By installing a fence around your property, you create a physical boundary between your yard and the yards of your next-door neighbors. This not only provides you with privacy, but it also keeps pets from wondering into your yard.
Installing a Fence Will Increase Your Home's Resale Value
Do you plan on selling your home one day? If so, you'll likely want to get as much money as you can for it, and installing a fence is a great way to increase your home value.
Many home buyers prefer a home with a fence. As such, they are willing to spend a premium on homes that have them.
Therefore, by installing a fence, you'll not only enjoy the benefits reviewed above, but you'll also be putting yourself in position to make additional money in the future.
Ready to Install a Fence in Lake Zurich? 
Are you ready to install a fence in Lake Zurich? If so, the fence installation experts at Action Fence are the people to call.
We've installed countless fences throughout the Lake Zurich area, helping to improve the privacy, security, and aesthetics of a number of different properties. Regardless of the type of fence you're looking to install, we can help.
Contact us today to begin the process!