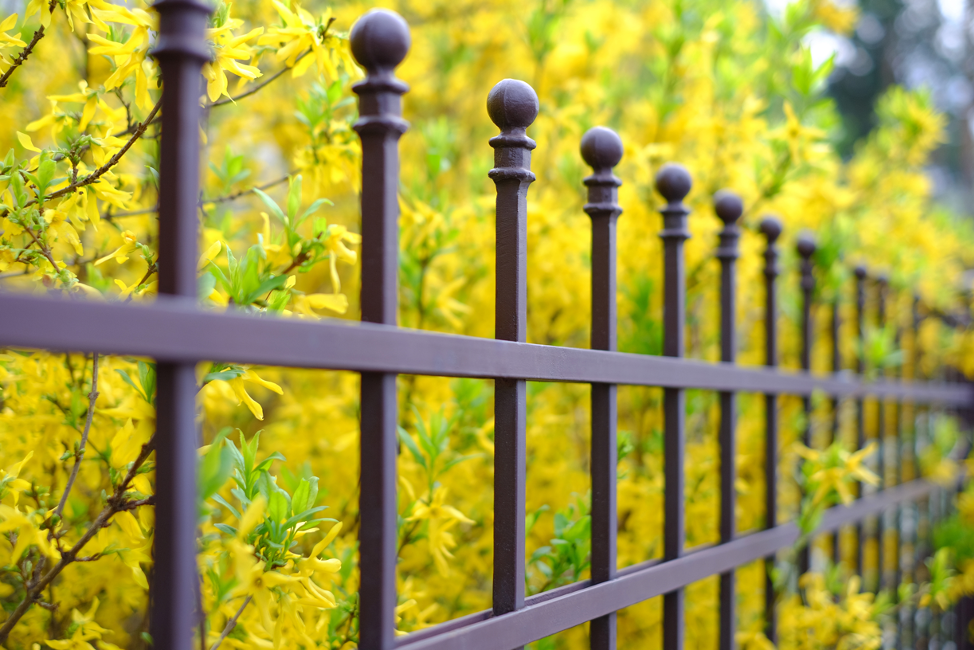 10 Apr

Installing a Fence Around Your Property? Here are Five Materials to Choose from Curtesy of a La Grange Fence Company

Maybe you're looking to improve the security capabilities of your property? Perhaps you're looking to improve the privacy of your home? Whatever the case may be, if you're reading this article, you're thinking about installing a new fence.

Now, there's only one thing left to do: choose a material. There are all types of fencing materials available, each of which comes with different upsides and downsides. Curious as to what they are? This La Grange fence company is going to review them below.
1. Chain Link
Up first is chain link, which is a low-cost material that's easy to install and maintain. Tough and durable, it can thrive for between 20 and 30 years.
This material is above-average as far as security goes. While it can be climbed relatively easily, it's strong enough to resist most types of physical trauma. Not to mention, it's resistant to both rain and sunlight damage.
While it may not be the most aesthetically pleasing fencing material, it's not considered to be an eye sore. Plus, if you want to enhance its aesthetic, you can do so with the use of decorative privacy slats.
2. Vinyl
Next up is vinyl. Durable and attractive, it rates above average in terms of both privacy and security. While it's not the most affordable fencing material on the market, it's not particularly expensive either.
When it comes to maintenance, vinyl is as good as it gets. This material is not only designed to withstand moisture abuse, but sunlight abuse as well. As such, it only needs to be cleaned from time to time.
It's available in a wide variety of styles and colors. Whether you want a white picket fence, a blue stockade fence, or otherwise, vinyl will accommodate you.
3. Composite
Composite fencing is a step up from vinyl. Stronger than vinyl, it can last for up to 40 years. Resistant to rain, sunlight, and physical trauma, it's the toughest of all synthetic fencing materials.
One of the best things about composite is that it requires almost no maintenance whatsoever. With the exception of an occasional cleaning, it's intended to be maintenance-free.
Aesthetically speaking, composite is similar to wood. In fact, it's specifically designed to mimic wood. While its aesthetic is not an exact clone of wood, when you look at it from a distance, it's almost impossible to tell.
4. Wrought Iron
Next up is wrought iron, a decorative fencing material that thrives in terms of toughness and durability. Capable of lasting for over 100 years, it can bring a classy and regal look to your property.
It's important to note that there are some downsides to wrought iron. For one, it provides very little in terms of privacy. And, as far as security goes, it's about average.
It also has maintenance needs. While this material can last an exceedingly long time, it requires regular and somewhat intensive maintenance in order to do so. This maintenance includes not only cleaning, but de-rusting and painting as well.
5. Steel
The last material we'll discuss is steel. This material is tough, durable, low-maintenance, and, as you might expect, expensive. That said, it's an exceptional material that will provide you with tons of value.
While steel doesn't provide a great deal of privacy in and of itself, it can be adorned with slats to improve its capabilities. In terms of security, it's ranks at the top of the list.
Looking to Utilize the Services of a La Grange Fence Company?
Have you chosen your fencing material? Looking to utilize the services of a La Grange fence company? Action Fence has you covered.
As the premier fence company in the La Grange area, we've installed fences around numerous properties. Regardless of your material needs, we can accommodate them.
Contact us now to schedule an appointment!