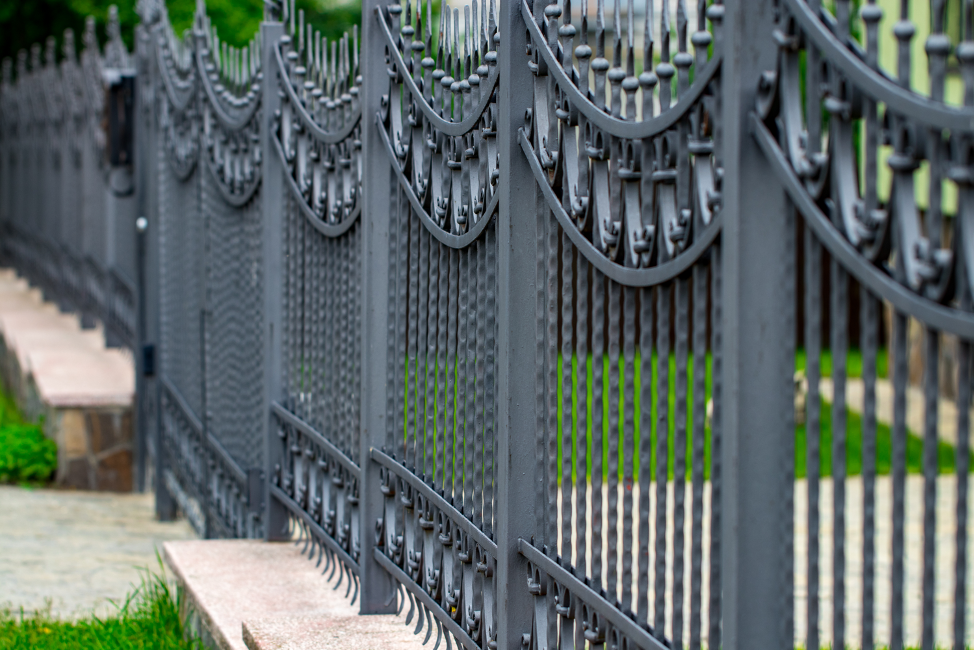 15 Mar

Things to Consider Before Installing a Fence: Advice from a Deerfield Fence Company

Are you thinking about installing a fence around your property? If so, you'll first want to do some planning. Failure to plan accordingly could lead to long-term issues — some of which include security, some of which include privacy, and some of which include quality.

Wondering what you should think about when planning your project? Take it from a Deerfield fence company: these are the considerations to make before installing a fence.
Maintenance
One of the most important things to think about is future maintenance responsibilities. Different fence materials require different levels of maintenance. The more maintenance a material requires, the more attention it will need, which leads to more money spent over time.
Whereas vinyl, steel, composite, and aluminum are fairly low-maintenance, wrought iron and wood are particularly maintenance-intensive. Chain link, on the other hand, sits somewhere in the middle.
Durability
Another consideration to make is durability. Different materials can incur different levels of damage, allowing for different lifespans.
The materials with the shortest lifespans are chain link, wood, and vinyl. Next up on the list is composite. At the top of the list are steel and wrought iron, which can last for over 100 years when properly maintained.
Aesthetics
The look of your fence is important as well. While looks are subjective, some materials are generally considered to be better looking than others.
The best-looking materials are generally considered to be wood, steel, and wrought iron. Next on the list are composite and vinyl, two materials that are often designed to mimic wood. Last on the list is chain link, a material that's designed more for its affordability and functionality than its aesthetic capabilities.
Strength
Fence strength is important as well, particularly if you're looking to protect valuable items. The stronger the material, the less a chance there is of someone breaking through it.
The strongest materials include steel and wrought iron. After that comes composite and chain link, while vinyl and wood rank toward the bottom.
Security
All fence materials provide some level of security. However, some offer more security than others. If you're trying to keep intruders out or keep pets in, this is an important consideration.
For maximum security purposes, you should go with steel. Just below steel is wrought iron. Composite and chain link are the next most secure materials, with wood and vinyl rounding out the list.
Privacy
Another consideration to make is privacy. Though all fencing materials provide privacy on some level, some provide more privacy than others.
The materials that provide the most privacy are wood, vinyl, and composite. Wrought iron, steel, and chain link don't provide as much privacy, but can be equipped with privacy slats to improve their privacy capabilities.
Cost
The final consideration we will discuss is cost. There's a world of difference between the most affordable fencing material and the most expensive fencing material. Over the span of an entire yard, this difference can add up to several thousands of dollars.
The most affordable fencing materials are chain link and wood. Up next is vinyl. Composite is next, with steel and wrought iron being the most expensive.
Utilize the Services of a Deerfield Fence Company
Are you ready to install a fence? Looking to utilize the services of a Deerfield fence company? If so, we here at Action Fence are the people to see.
We've installed fences around numerous properties in Deerfield, helping to improve both their security and privacy capabilities. Regardless of the type of fence you're looking to install, our team can help.
Contact us today to request a free quote!