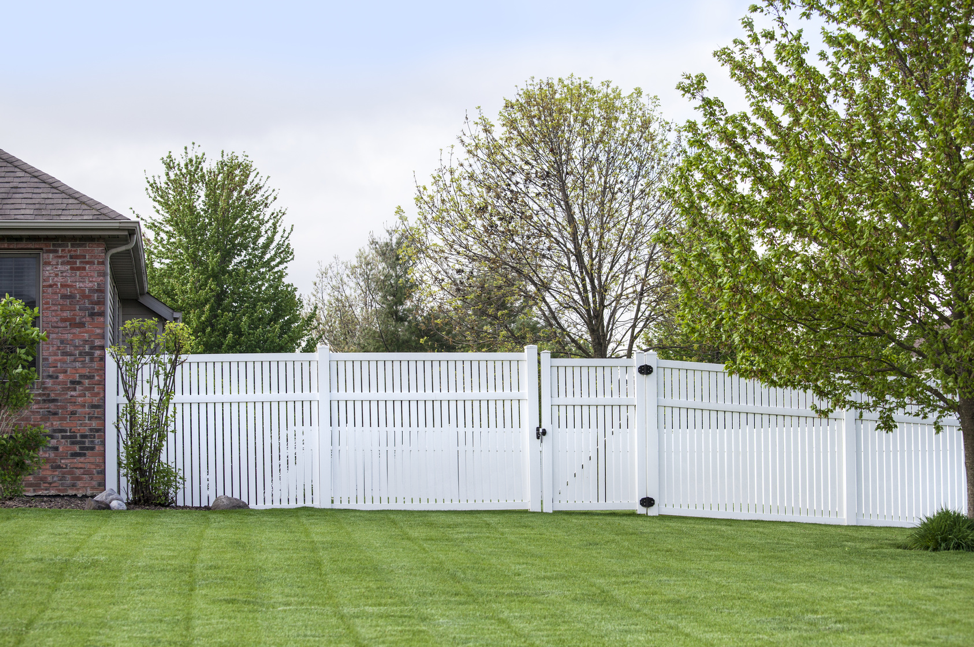 15 Jan

The Advantages of Installing a Fence in Buffalo Grove, Illinois

Maybe you're thinking about installing a fence around your yard, but are questioning whether it's worth the effort or the money? What does a fence really have to offer anyways? The answer is: a lot!

A fence is far from just an aesthetic entity. Fences offer a variety of benefits, greatly improving the functionality of their properties. Without further ado, here are the advantages of installing a fence in Buffalo Grove, Illinois.
Improve Your Security
If you want to keep your property as secure as possible, it's wise to install a fence. By installing a fence, you create a physical barrier between your yard and everything outside of your yard. This barrier will generally help to deter any potential intruders.
A fence also helps to secure living beings within your yard. For instance, if you have a dog, you can keep him or her safely secured in your yard by installing a tall, sturdy fence.
Some materials make for better security fences than others. Wrought iron, wood, and composite all do a terrific job of keeping outsiders away. Chain link, on the other hand, does a great job of securing pets and children.
Improve Your Privacy
Another big advantage of installing a fence in your yard is that it can provide you with a great deal of privacy. If you don't want passersby peering in on your property, a fence can keep wandering eyes at bay.
However, not all fence materials make for good privacy fences. Some materials are essentially transparent, lacking any semblance of privacy at all. Other materials are entirely opaque, making them next to impossible to see through.
Some of the best materials for privacy fences include wood, composite, and vinyl. Chain link and wrought iron, on the other hand, can be seen through with ease, making them less desirable options for privacy fences.
Improve Your Aesthetics
Though aesthetic preferences are almost entirely subjective, most would agree that yards with fences around them possess a greater aesthetic. There's just something about a fence that lends an air of importance to any yard.
However, when it comes to aesthetic enhancement, the type of fence you install might be the most important aspect.
For example, while chain link generally isn't going to do a lot to add to the aesthetic of your property, composite, vinyl, wrought iron, and wood generally will. These materials possess a sophistication that catches the eye in a positive way.
Create a Boundary Between Yours and Your Neighbor's Yards
Some neighbors get along famously. However, others don't. If you and your neighbors fit into the latter category, a fence could be immensely useful.
Having a fence around your property creates a tangible boundary between yours and your neighbor's yards. This boundary not only separates you and your neighbor from each other, it ensures that your possessions aren't crossing over into each other's yards as well.
Any type of material can be used to serve this purpose. Chain link, composite, vinyl, wrought iron, and wood are all great options.
In Need of Fence Installation Company in Buffalo Grove?
Would you like to enjoy the benefits of a fence? Are you in need of professional fence installation company in Buffalo Grove, Illinois? If so, the fence specialists with Action Fence are the people to see.
Our team is well-versed in the installation of all types of fences, from chain link, to vinyl, to wood, and more. Regardless of the type of fencing you're looking to install, we can accommodate you.
Contact us now to discuss your needs!