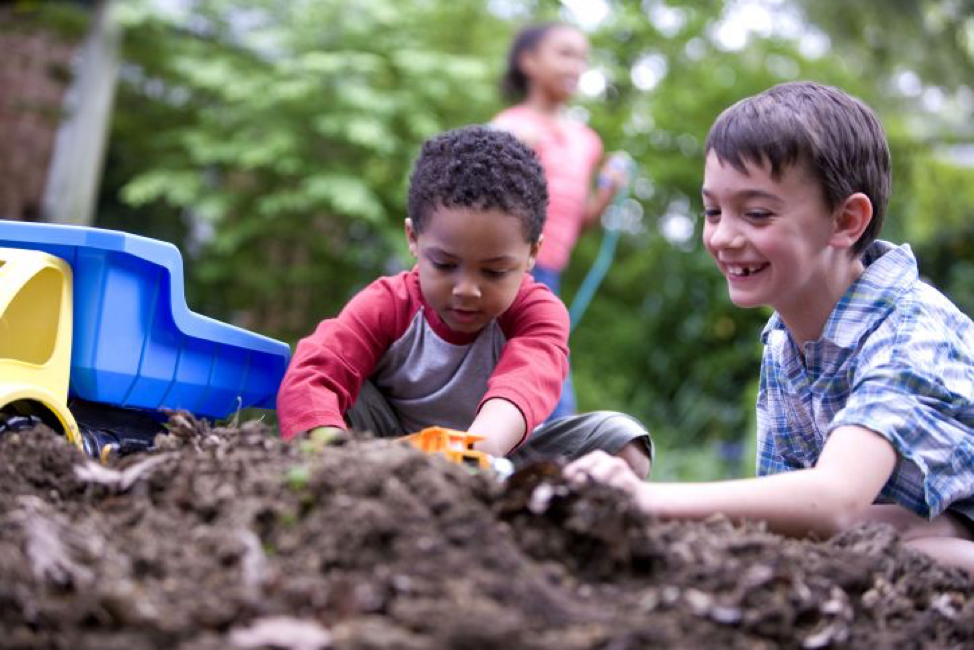 28 May

The Best Fence and Gate Options for Protecting Children

Fences are as important for what they keep in as what they keep out. If you have children, or if you're expecting, you may be wondering how best to protect your children. Action Fence has solid advice drawn from our years of experience installing security fences around Mundelein.
No Kids? Read This.
Maybe you don't have children and you've stumbled upon this post accidentally. Before you switch to another browser window, consider this: your fence is not for your safety or protection alone. There's a reason they say that good fences make good neighbors: if you have pets, or if your yard includes a pool, having a fence that's child-safe makes your neighborhood a safer place. You can improve your safety and your neighbors' with a quick phone call.
Child-Proof Fencing: the Basics
First, know where to fence. For many yards, it's sufficient to fence around the outside. However, if you have a deck, a pool, or an outdoor gardening area, you'll need to consider these areas too. Fences should be a minimum of four to four and a half feet high, with nothing that can be used as footholds. What's more, your gate should have a spring mechanism or self-closing hinges.
One more safety tip: by itself, a fence is not enough. Pay attention to what's nearby, since lawn chairs, garbage cans, and even something like a stone wall or earthen embankment can provide a step up that helps your child climb over the fence.
Evaluate Your Existing Fence
Odds are better than even that your home has a fence now. If that's the case, inspect it with the following things in mind:
What's the condition? Your fence should be stable, clean, and — above all — strong. Chipped paint or vinyl can be nibbled at by younger kids, and a fence that's wobbly or has significant gaps isn't going to do its job very well. A design that allows for visibility is optimal, since it lets you keep tabs on your little ones.
Is It Secure? Your gate needs to latch correctly and consistently. Ensure the latch is at a height that it's not easy for small hands to reach, and that the latch design isn't one that'll snag little fingers.
Can it Be Climbed? Some fence styles — like chain link — are easy to climb or to reach through. If your neighbors have a fish pond or pool, a dog, or anything else you'd rather your children weren't exposed to, you want the fence design to be such that it keeps your kids in as effectively as it keeps others out.
Get the Right New Fence to Protect Your Kids
Different areas of your yard may call for different kinds of fencing. What you need on your deck or what you'd look for in a pool fence will often be different than what you use to cordon off a woodpile or set a clear boundary with someone else's property. A professional fence installer can advise on what will work best in each situation, and if multiple types of fencing are needed, will help you source designs and materials that harmonize so your yard doesn't lose its curb appeal.
A Word About Fencing for Commercial Properties
As we mentioned earlier when discussing the reasons even a child-free home benefits from a child-safe fence, safety is a prime consideration. If you're managing a commercial property, liability issues are an equal concern with safety. Commercial fences limit access to common areas, but just as importantly they're an effective barrier for areas you'd rather were off-limits to the public and your tenants alike. Transformers, HVAC equipment, your property's physical plant, and anything else that could present liability issues can easily be fenced off. Action Fence has many years' experience with commercial fence design and installation, so we can easily customize a solution for your needs.
Find the Right Mundelein Fence Installers
Of course, beyond finding the right child-proof fence, you need to find the right Mundelein fence installers. Contact Action Fence today for a free consultation and quote.