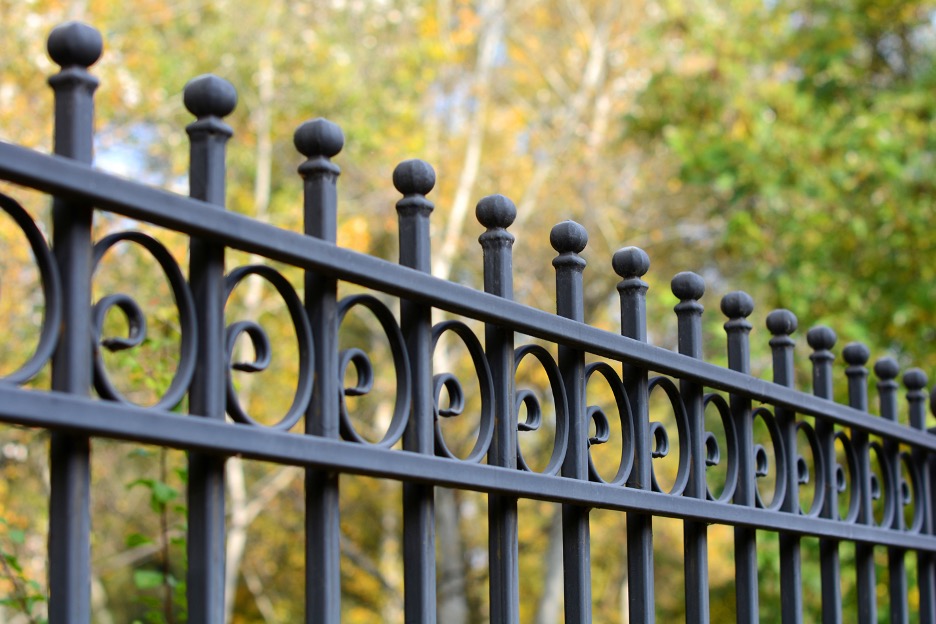 10 Oct

Popular Fencing Materials to Choose From: Insights from a Fence Company in Oak Park, Illinois

Are you thinking about installing a fence around your property in Oak Park, Illinois? If so, the first step is to decide on the right material.

Choosing the right material is easier said than done. Do you need help narrowing down your options? If so, you've come to the right place — this fence company in Oak Park, Illinois is going to review the most popular fencing materials below.
Wood Fencing
One of the most popular fence materials is wood. This material provides an authentic and charming aesthetic, and it can be painted any color you prefer. It can also be stained to give it a different shade.
Functionality-wise, wood is tough and durable. When properly maintained, it can last up to 40 years. Note, though, that it requires quite a bit of maintenance along the way. Not only does it need to be cleaned and repaired on a regular basis, but repainted and resealed as well.
Wood is an all-around solid fencing material. It provides ample privacy and security, and it can be installed by a professional fence company in Oak Park for a reasonable price.
Chain Link Fencing
If you're looking for the most affordable fencing material, you should consider chain link fencing. This material is not quite as aesthetically impressive as others, but it serves its purpose well. It's generally silver in color, and it can be covered with privacy slats as a means of providing more privacy and enhancing its look.
Chain link offers an average amount of durability, capable of lasting 25 to 30 years. Note, though, that it's extremely low maintenance, requiring only a light wash from time to time.
Chain link fencing is often seen as one of the more basic or standard fencing options. It's not exceptional in any way, but it's capable of providing security and privacy at a price that can't be beat.
Vinyl Fencing
Next up is vinyl, which is a synthetic material that provides a great deal of privacy and durability. Vinyl fencing can last up to 40 years, with only minimal maintenance required.
In terms of its aesthetic, it's above average. Most fence companies in Oak Park carry vinyl fencing in several different colors and styles, giving you a wide range of choices.
Vinyl fencing is relatively affordable as well. As such, if you're looking for a fencing material that provides great value, vinyl could be the right choice.
Composite Fencing
Composite fencing is like vinyl in terms of construction, but it's much more durable. In most cases, composite fencing can last around 60 years.
The tradeoff is that Oak Park fence companies will charge more to install composite fencing. Note, though, that those extra few decades of use will likely pay off on the back end.
Aesthetically speaking, composite fencing is an exceptional option. It looks a lot like authentic wood, but without the high susceptibility to water damage. If you want to improve the security, privacy, and aesthetic of your property, you should think about installing a composite fence.
Metal Fencing
The last material we're going to discuss is metal. There are several metal fencing materials available today, including steel, aluminum, and wrought iron.
Steel is the most durable of the bunch, capable of lasting over 100 years. It requires very little maintenance and provides an attractive aesthetic.
Wrought iron is about as durable as steel, but it needs to be de-rusted every five to ten years. Plus, it's not quite as strong as steel.
Aluminum only lasts around 70 years. However, it's extremely low-maintenance, and it sacrifices nothing in terms of aesthetics.
None of these three options provide a lot as far as privacy goes. However, all three options are exceedingly secure. If you would like to install a metal fence, your local Oak Park fence company will be happy to discuss your option in more detail.
Looking for the Most Trusted Fence Company in Oak Park, Illinois?
Have you chosen your fence material? Looking to partner with the premier fence company in Oak Park, Illinois? If so, Action Fence is the company to call.
Our crew has installed fences around countless homes in the Oak Park area. With a wide range of high-quality materials, we're sure to have an option you'll love. Contact us today to discuss your options.