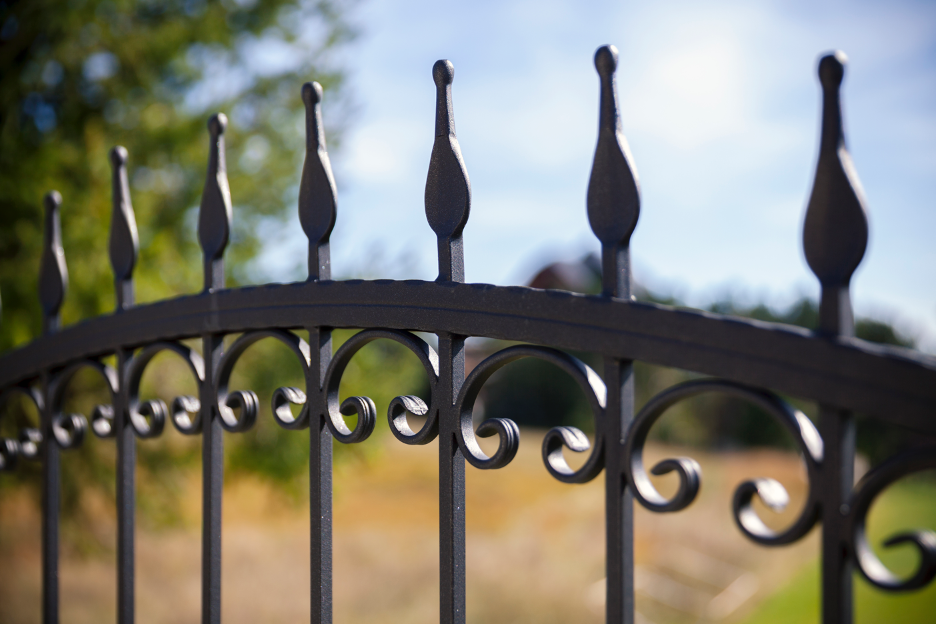 10 Feb

Which Fence Material Is Right for You? Insights from a Fence Company in Inverness, Illinois

When installing a fence, there are several considerations you'll need to make — one of the most important of which is the type of material you want to go with.

Are you interested in learning about the fence materials that are available? Wondering which material is right for your property? This fence company in Inverness, Illinois is going to discuss everything you'll need to know below.
Wood
First, we're going to talk about wood fencing. Known for its natural aesthetic, wood can be stained and painted to take on a variety of styles. It can also be used to create many different types of fences, making it the most versatile fencing material there is.
Wood fencing provides decent security and excellent privacy. It serves most residential purposes and most commercial ones.
Note, however, that it's susceptible to both moisture and sunlight. It requires a good amount of maintenance over time. The good news, however, is that its initial installation price is relatively affordable. Despite its high maintenance cost, it's still reasonably priced overall.
Chain Link
The most affordable fencing material, chain link fencing is known primarily for its security capabilities. Not only can it help to keep passersbys out, but it can also help to keep children and pets in.
In addition, it's an extremely low maintenance option that generally only requires an occasional cleaning. With this cleaning, it stands to last for around 25 years.
Any honest fence contractor in Inverness, Illinois will tell you that chain link fences lack in the aesthetics department. It's not awful to look at, but it's not particularly appealing either.
Vinyl
Now, we're going to talk about vinyl. Vinyl fencing excels in most areas. Not only does it provide good security but excellent privacy as well. It is extremely low maintenance and has the potential to last for up to 30 years.
It doesn't have the natural aesthetic of wood. However, it's available in a wide variety of colors and can still help to enhance a property.
Depending on which fence company in Inverness, Illinois you work with, vinyl fencing can be quite affordable — especially when you consider all the functionality it provides.
Composite
Composite is essentially an even stronger version of vinyl. Like vinyl, it's synthetic. Note, though, that it bests vinyl in almost every metric.
Whereas vinyl lasts around 30 years, composite lasts around 50 years. Whereas vinyl has a plastic-like aesthetic, composite looks more like natural wood.
Composite is also physically stronger than vinyl, making it more secure.
The only metric in which vinyl has composite fencing beat is price. With that said, vinyl doesn't last as long, and might be more expensive in the long run.
Metal
The last material we're going to discuss is metal. There are two primary metal materials: wrought iron and steel.
Steel is the stronger of the two and tends to last longer as well. It can, in some cases, thrive for 150 years. Requiring very little maintenance, it's great for security purposes.
Wrought iron lasts around 100 years with substantial maintenance. Possessing a unique aesthetic, it brings an air of regalness to a property.
When installed by a reputable Inverness fence company, metal fencing can be expensive. However, considering its durability, it provides quite a bit of value for the price.
Looking for the Best Fence Company in Inverness, Illinois?
Have you chosen the ideal fence material for your property? Ready to have your new fence installed? If so, Action Fence is the company to call.
As the best fence company in Inverness, Illinois, we have installed all types of fences throughout the area. Regardless of the material you're looking to install, we can get the job done right. Contact us today at (847) 949-6690 to get started.