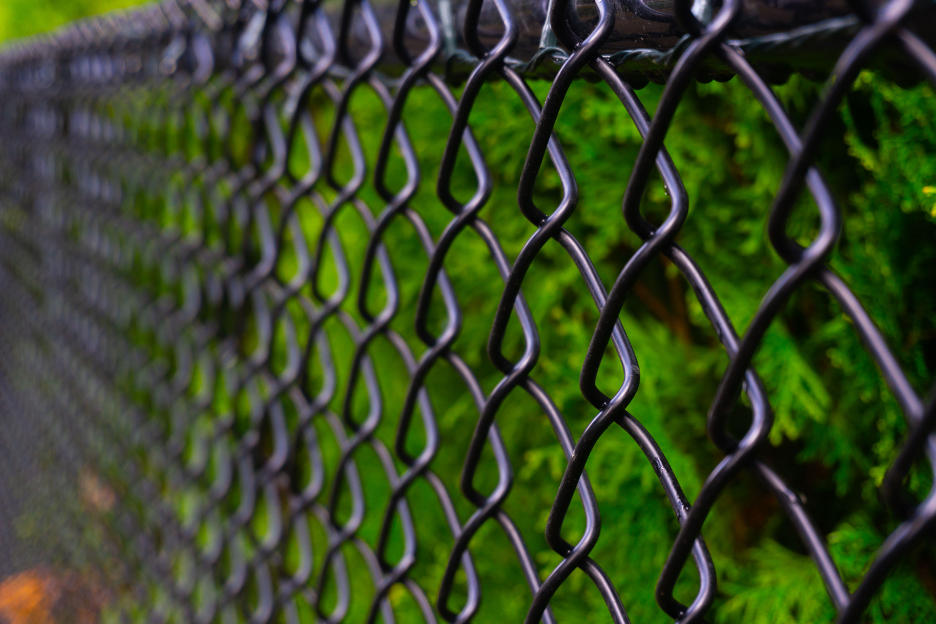 10 Apr

What are the Pros and Cons of Chain Link Fencing? Insights from a Fence Company in Elk Grove Village, Illinois

There are all sorts of fencing materials to consider today. One of the most affordable materials is chain link, which is a metal fencing option that can serve a variety of uses.

Are you interested in learning about chain link fences? If so, you've come to the right place. This fence company in Elk Grove Village, Illinois is going to discuss the pros and cons of chain link fencing below.
The Pros
Good Security
First and foremost, chain link fencing provides a good level of security. It's not as secure as steel or wrought iron. However, it can be used for prisons, warehouses, factories, and the like.
When adorned with barbed wire, it's even more secure, and it further deters individuals from trespassing onto a property. If you're in need of security, chain link fencing isn't a bad choice.
Reasonable Durability
As any honest fence company in Elk Grove Village will tell you, chain link is nowhere near the most durable fencing material. However, it does possess decent durability, generally lasting around 30 years. Factor in its low need for maintenance, and you've got yourself a great all-around fencing material.
Low Need for Maintenance
Chain link fencing is highly resistant to the effects of water and sunlight. It doesn't require any additional protection. In general, it just needs to be cleaned from time to time. This can be done quickly with a pressure washer.
Affordability
Looking for an affordable fence? If so, chain link is the material for you. Coming in at between $7 and $15 per linear foot, an average chain link fence costs around $2,000.
Considering its durability and lack of maintenance needs, this is an exceedingly low price. However, keep in mind that prices will vary depending on which fence company in Elk Grove Village, Illinois you work with.
Ability to Provide Privacy
The last benefit we're going to discuss is the ability to provide privacy. Chain link provides no privacy in and of itself. However, privacy slats can be added, allowing it to offer a good level of privacy overall.
The Cons
Limited Aesthetic
One of the downsides to chain link fencing is that its aesthetic is lacking. While it's not bad to look at, it also doesn't do much to enhance a home. It's plain, straightforward, and, in many cases, only vaguely noticeable.
Now, of course, aesthetic preferences are personal. You may like the look of chain link fencing. If not, and if you're looking to install a fence for aesthetic purposes, you're better off going with a different material.
No Privacy on Its Own
As was noted above, with the help of privacy slats, chain link fencing can provide privacy. Unfortunately, without these slats, it doesn't provide any privacy at all.
If you're looking to install a privacy fence, you should opt for wood, vinyl, or composite.
Some Security Flaws
While chain link fencing is decent for security overall, it does possess some security flaws. For one, it's easy to climb. Unless your fence company in Elk Grove Village, Illinois installs barbed wire at the top, most intruders will be able to climb over it easily.
In addition, chain link fencing can be cut with wire cutters. Plus, in extreme circumstances, it can be knocked down with moving vehicles and other such implements.
Ready to Install a Chain Link Fence? Contact the Top-Rated Fence Company in Elk Grove Village, Illinois
Is a chain link fence right for your property? Are you interested in installing a chain link fence in Elk Grove Village? If so, Action Fence has you covered.
As the top-rated fence company in Elk Grove Village, Illinois, our crew has installed countless chain link fences throughout the area. Regardless of your fencing needs, we can accommodate you. Contact us today at (847) 949-6690 to get started.