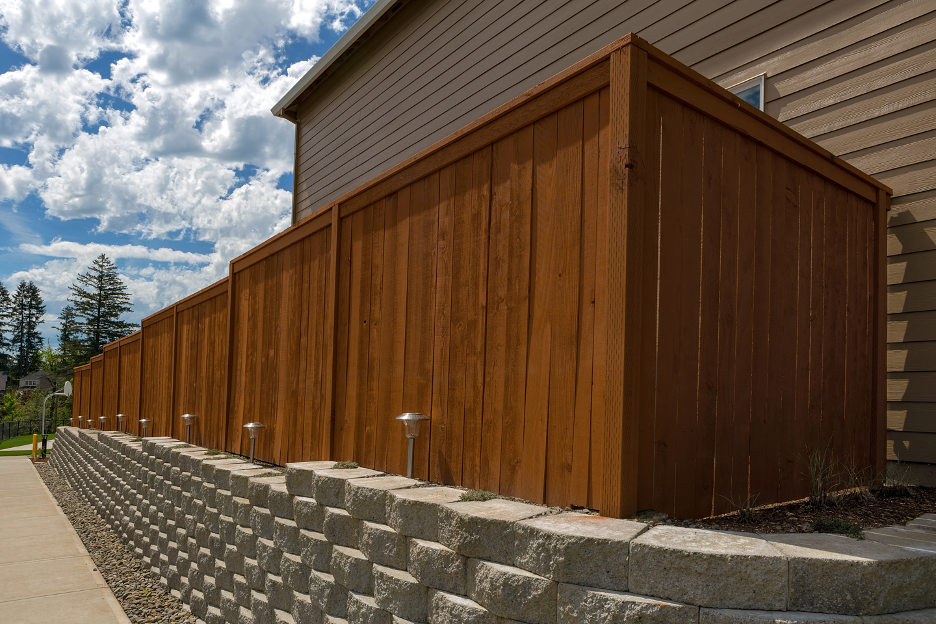 20 Oct

Four Reasons to Install a Fence Around Your House: Insights from a Fence Company in Deerfield, Illinois

Are you thinking about installing a fence around your home? Looking for a little more information before you decide to go through with it? If so, you've come to the right place.

There are several reasons to install a fence around your property — some of which are functional in nature, and some of which are aesthetic. Below, this fence company in Deerfield, Illinois is going to discuss five reasons to install a fence around your home.
1. To Provide Your Home with More Security
One reason to install a fence around your Deerfield home is to provide your home with more security. A fence can serve as a barrier that prevents people from walking through your yard. As such, it helps keep intruders off your property.
There are all sorts of materials that can work for a security fence. With that said, some of the more popular materials in the Deerfield area include steel and wrought iron. Note, though, that wood, chain link, composite, and vinyl can provide a good level of security as well. In the end, it all comes down to the level of security you need.
If you have any questions about installing a security fence, you can always reach out to your local fence company in Deerfield, Illinois.
2. To Provide Your Home with More Privacy
Another reason to install a fence around your property is to provide more privacy. By installing an opaque fence around your yard, you can completely block off the view to the outside world.
Note, however, that not all fencing materials provide privacy. For instance, steel and wrought iron fencing typically don't provide much privacy at all. Also, chain link will only provide privacy if it's equipped with privacy slats.
The best privacy fencing materials include wood, vinyl, and composite, which can all be installed by a professional fence company in Deerfield.
3. To Enhance the Aesthetic of Your Home
Not only are fences functional, but they also help to improve the aesthetic of their respective homes.
Many fence materials come in a variety of colors and styles. Whether you're going for a folksy and rustic look, or a regal and majestic one, there is a fence material that will suit your style. For instance, whereas wrought iron provides a more luxurious aesthetic, vinyl provides a sleek and more modern look.
You can get familiar with the popular fence materials by speaking with your local Deerfield fence company. They can show you all your options and help you find a material that's right for your home.
4. To Increase Your Home's Value
The final reason to install a fence around your yard is to increase your home's value. Home buyers are almost always willing to pay more for a home with a fence than a home without a fence. As such, by installing a fence, you can get a good deal of that investment back when you sell the home.
How much value can your fence add? That depends on its look and its material. In general, the more durable materials provide more value. As such, wrought iron and steel are the most valuable options, while chain link and wood are the least valuable options.
Looking for the Best Fence Company in Deerfield, Illinois?
Are you ready to install a fence in Deerfield? If so, and if you want to partner with the best fence company in Deerfield, Illinois, the team at Action Fence is ready to get started.
Our experts have installed fences around countless properties throughout the Deerfield area. Whether you want to install a wood fence, an aluminum fence, a composite fence, a chain link fence, or something else, we can accommodate you. Contact us today to get started.