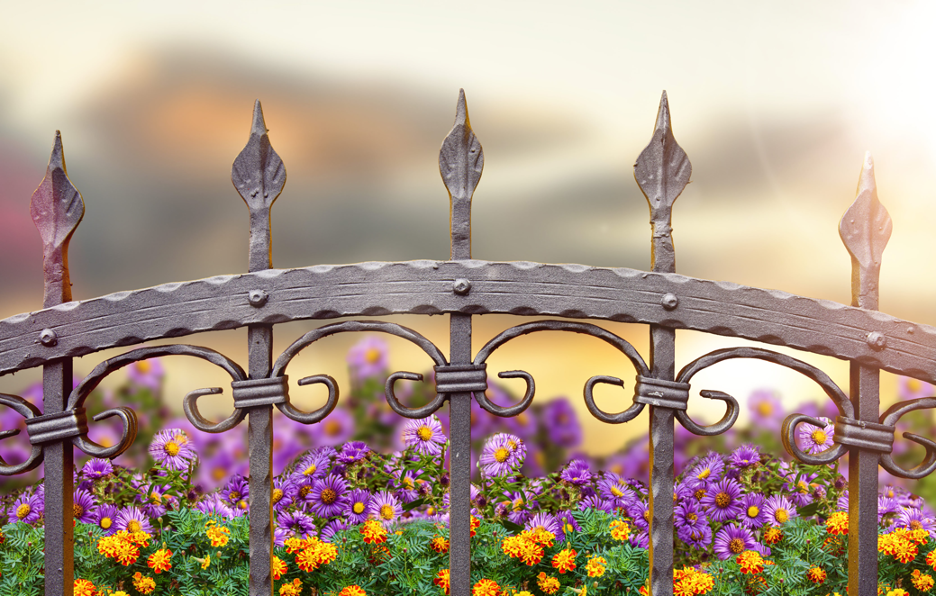 30 Jul

A List of the Most Common Fencing Materials: Insights from a Fence Company in Buffalo Grove, Illinois

There is no shortage of fence materials available on the market today. Each of these materials comes with its own set of benefits and drawbacks. The question is: which one should you install around your property?

That's a great question, and it's one that we can help you answer. Below, this fencing company in Buffalo Grove, Illinois is going to provide a comprehensive list of the most popular modern fencing materials.
Chain Link Fencing
We'll start by discussing chain link, which is the most affordable of all fencing materials. Made from metal, chain link fencing is entirely see-through, and it's most often used for security purposes. You'll often see chain link fencing used to confine dogs and small children.
As far as privacy goes, chain link is lacking compared to other fencing materials. Note, however, that it can be equipped with privacy slats, giving it a translucent and hard-to-see-through effect.
Chain link fencing requires almost nothing in terms of maintenance. It tends to thrive for between 20 and 30 years.
Wood Fencing
If the aesthetics are one of your top priorities, then you should consider installing a wood fence in Buffalo Grove. Wood provides a natural and authentic feel. Plus, it can be painted and stained to meet a variety of aesthetic preferences.
Great for both privacy and security purposes, wood fencing tends to last between 25 and 40 years. That said, it requires a great deal of maintenance. Not only does it need to be cleaned regularly, but also sealed and painted/stained.
When it comes to the price, wood is just a little more expensive than chain link. However, it's important to keep in mind that maintenance costs will drive up its price over time.
Vinyl Fencing
Vinyl fencing lasts for between 25 and 40 years, and it's available in a variety of colors. However, while it's quite aesthetically pleasing, it lacks some of the charm of wood fencing.
One of the biggest upsides of vinyl fencing is that it requires almost no maintenance. In most cases, it only needs a light washing from time to time.
Curious about its functionality? It's great for both privacy and security purposes.
Composite Fencing
Composite fencing is like vinyl fencing, but more durable. Like vinyl, it doesn't require much maintenance. However, whereas vinyl fencing lasts between 25 and 40 years, composite fencing lasts between 40 and 60 years.
There isn't anything that composite fencing doesn't excel at. It's great for security, it's great for privacy, and it can go a long way in enhancing a property's overall look.
Aesthetically speaking, composite is a step up from vinyl. It's often designed to look like wood, and it's available in a variety of different colors. You can get in touch with your local Buffalo Grove fencing company to learn about the specific styles that are available.
Metal Fencing
There are a variety of metal fencing options today. These include steel, aluminum, and wrought iron. Steel and wrought iron are the most durable, topping out at over 100 years of use. Note, however, that while steel doesn't require much maintenance at all, wrought iron needs to be painted and de-rusted on a regular basis.
Aluminum isn't quite as durable as the other two, usually topping out at around 70 years. That said, it's more affordable than steel and requires less maintenance than wrought iron.
None of these three materials are great in terms of privacy. However, they all provide terrific security — plus, they look fantastic.
Looking for a New Fence Company in Buffalo Grove, Illinois?
Have you decided on the right fencing material? Are you looking for the premier fence company in Buffalo Grove, Illinois to install it for you? If so, Action Fence is the company to call.
We've installed fences all throughout Buffalo Grove and its surrounding areas. Regardless of your fencing needs, we can get the job done right. Contact us today to discuss your project.